In honor of moving week, we're going to share a post full of empty house pics (and a list of what stayed with the house) in a day or two, but we also wanted to take a look back at our exterior progress one last time. We've done outdoor video tours in both 2011 and 2012, so this video that we shot a few weeks back (right before we started packing) makes it our third and final installment.
*Before you press play, I'm intensely awkward when I'm the one holding the camera and talking, so be warned that I hit on the deck. And it doesn't respond.
Now that we have that out of the way… let's take one last outdoor tour!
And since it's a bit tough to do side-by-side before and afters in video format – and not everyone can watch videos, say, if you're at work right now – we thought it would be nice to slip a few B&A pics into this final rundown too (we covered even more of them in our final to-do list post here).
So here's how the front yard evolved: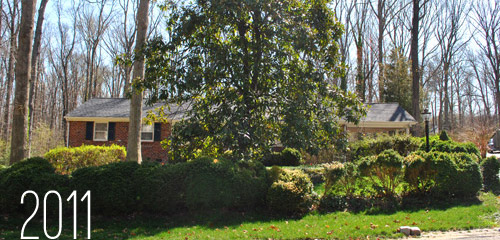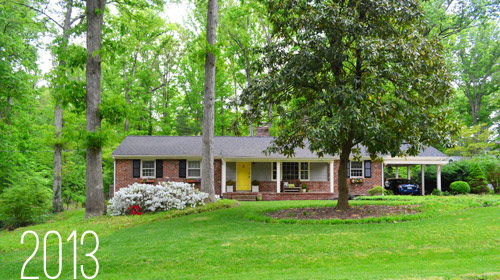 Here's how the carport shaped up: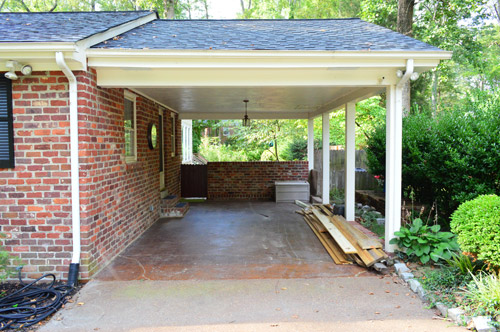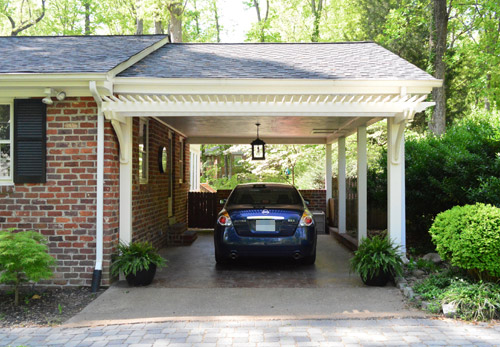 The back also saw some "paring back" to reveal those charming brick walkways and some grass for kids/dogs to enjoy.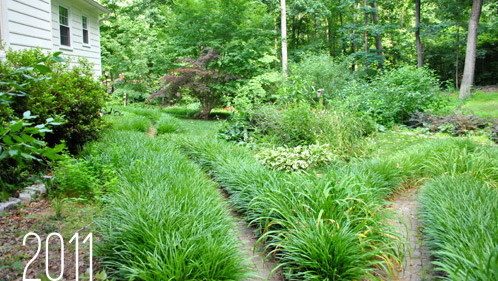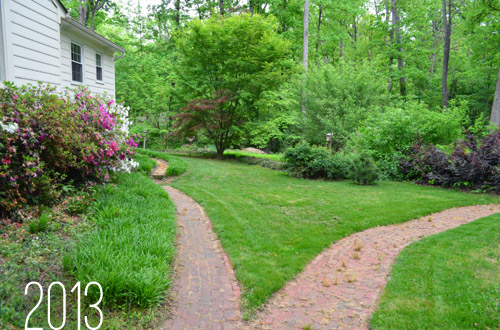 And how can we forget the "alley" that got deck-ified last summer (meaning it just missed last year's outdoor tour).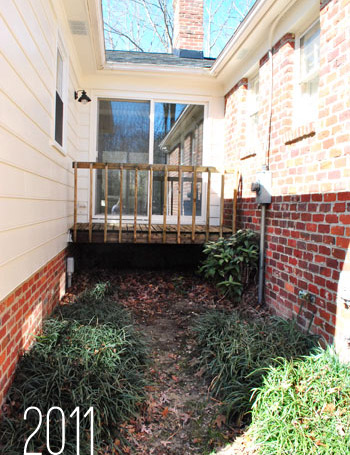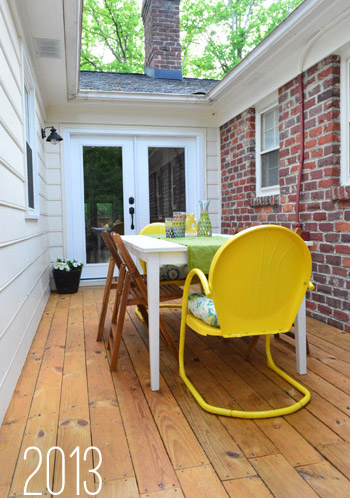 We recently added a front porch makeover to the list of exterior upgrades, complete with some color and contrast…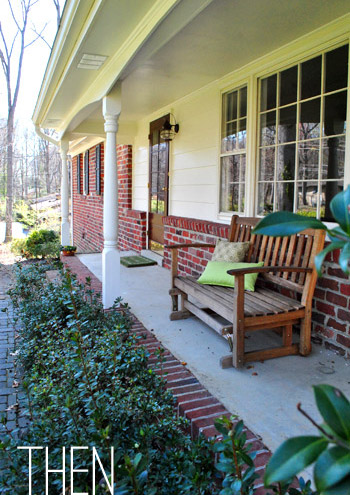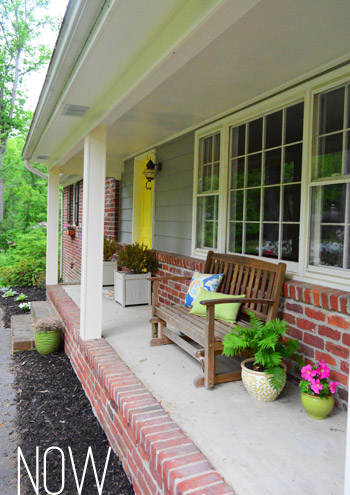 … although we have since packed up and moved the planters to our new house, so technically "now" it's less flora-riddled.
As much as we're proud of all of those, my favorite is still our first outdoor project: the patio. I don't think any outside space on our property has seen such a dramatic change AND has gotten so much use while we've been here.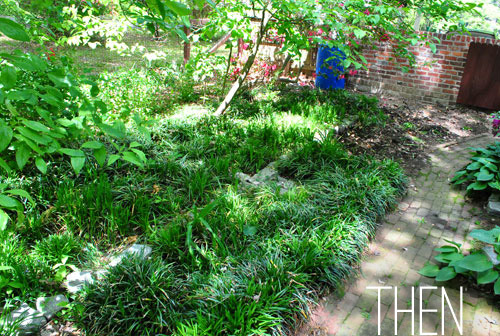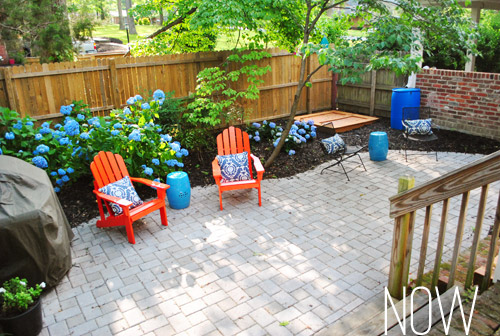 And oh yeah, I kinda cheated. That above pic is from last summer, so it's not technically "now" since all of our lawn furniture has been moved to the new house and the hydrangeas aren't blooming quite yet. Just wanted to remember this in all of its glory.
What exterior projects have been your favorites at your house? Or what are you itching to do most? Our list for the new house is pretty long, and most definitely includes some new outdoor ideas.