I was going to do it. I was finally going to buy the Coco mirror from West Elm that I've been obsessing over forever. Yes, we're moving, but it's such a classic piece that it could be hung anywhere in this house or the next one. And I was just gonna go for it- all $199 of it. Even though I'm usually too cheap to buy things full price (even if I'm head over heels in love) I had this whole talk with myself about putting on my big girl pants and bucking up and just splurging for something that I'm 99.9% certain would make me happy for decades. Then I saw this when I clicked the link.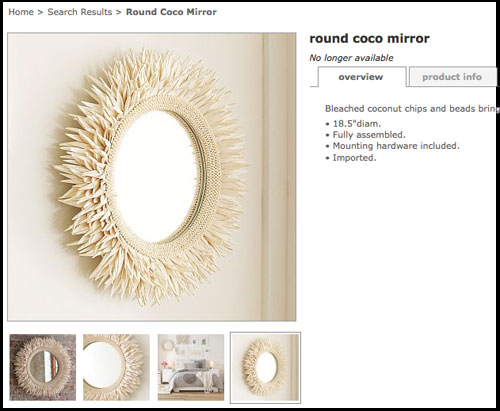 No longer available? I want to die.
Psst- We announced our big winner for this week's contest at the end of Monday's original contest post. Click here to see if it's you.