Well not anymore, but she was this weekend. Along with her main man Jeremy and their adorable bambino Will. And if you don't know who the heck I'm talking about, you can read up on the Bowers over at their blog: Bower Power.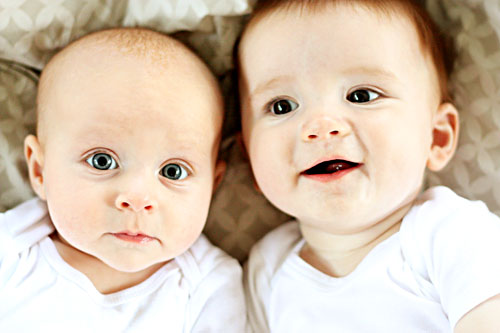 We had tons of fun feeding them, showing them around and just generally having a grand old time from Friday all the way through Sunday.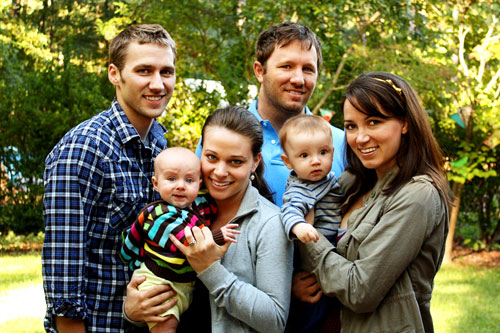 We even squeezed in a little video (as is the tradition whenever we're together- check out this original one along with these three shot during our rendezvous in Nashville last summer: hotel inspiration part 1, hotel inspiration part 2 and shopping for DIY inspiration). We went back to our table setting roots this time and took some basic items that everyone should have (white plates, glass cups, regular old silverware, etc). Then we added five things to create three different looks for your table. Granted these aren't the types of tablesettings where there's tons of room for giant cassarole dishes in the middle of the table, so they'll work better for people who entertain like we do (we serve food in the kitchen and people then bring their plates back to the table to eat it). Or you can just take some color and item ideas from the set ups and adapt them to work for the way you serve food (by leaving room in the middle of the table for platters, etc).
And for those at work who can't watch a video, if you mute it you can see the set ups and read each of the five items without sound so it'll still make sense. Hooray for no-sound work video options, eh? Oh, and you can watch it here on YouTube too.
Baby & family pics by Katie (come on, you know we're not that good).