It was December 30th when it struck me: "Cripes, we don't have our 2013 calendar ready." So I spent a couple of hours on New Year's Eve morning and a couple more the next evening cranking out our fourth homemade calendar – and as always we're sharing the file so you guys can download it too (and sub in your own pics and quotes to personalize it for yourself) just like we've done last year, the year before, and the year before that.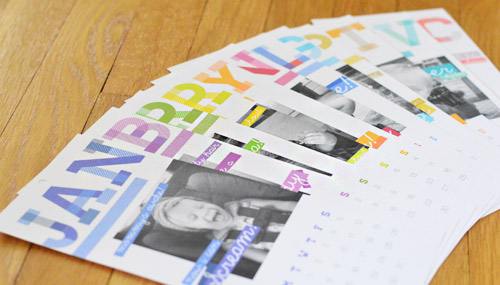 I'll be honest, over the years these calendars have proven more decorative than functional. At this point they may just be considered a tradition. It started back in 2010 and for the past three years it has been a variation on a similar formula: long skinny layout + brightly colored text. Back in 2010 we used funny phrases/ inside jokes, in 2011 we tied each month's number to a personal fact, and in 2012 we went a bit bolder and included photos for the first time (borrowing a favorite black & white snapshot from that month the previous year).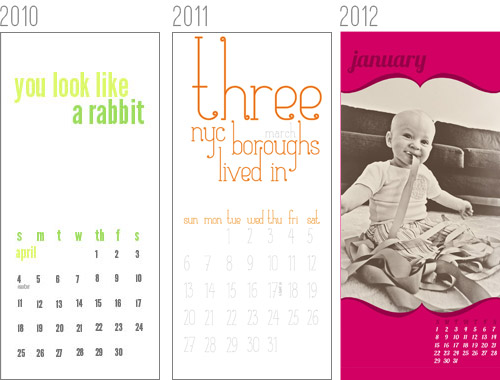 This year's formula sort of became a culmination of all of the past years – funny phrases + something personal + b&w photos.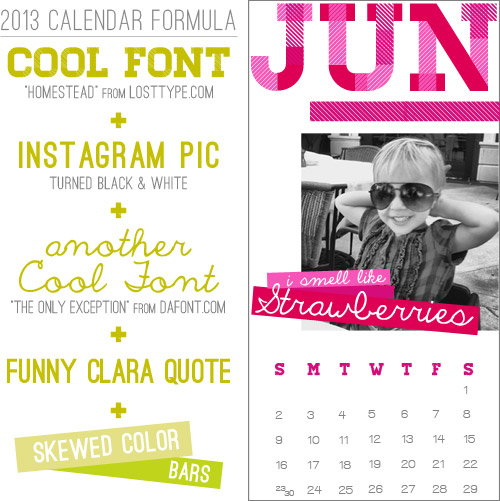 I'm probably biased, but this calendar is my favorite so far. It makes me so all sappy about how much I adore our little lady. Cue the collective aww. But seriously, the quotes from her (which we cherrypicked from the Clara Conversations that Sherry's documents over on Young House Life) remind me just how hilarious she is. And although the Instagram pic along with each quote wasn't taken at the same moment as it was spoken, together I think they paint a pretty great picture of our chatty girl. For example, there's this one where Sherry said "Helmets keep the head safe" and then Clara screamed "Helmets keep the head face!"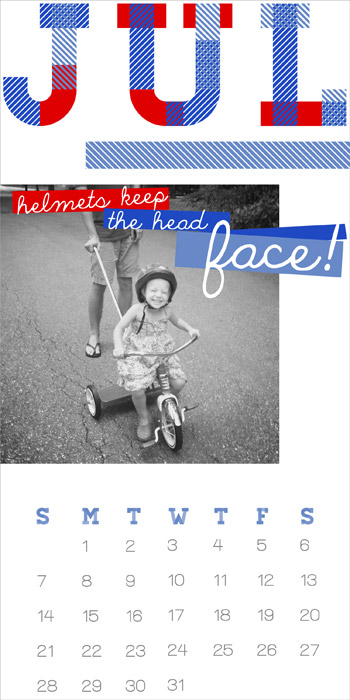 As in past years, I've also created a stripped down version of our calendar for you to download. You'll need Photoshop to edit it by adding your own text and pictures (dude, it's free right here for anyone who wants it – Update: whoops turns out its not, see the comments for more info). And you can download the scripty "The Only Exception" font here (also for free). You won't need the other font ("Homestead") since that's already set as each month (which won't need to be altered) but here's where I got it if you want it for another project (it requires a donation to download).
As for how to edit the document, each layer is a month (so showing one layer and adding your pic, altering the quote, and then printing just that layer before showing and editing the next one is the way to go). If you're not quite the Photoshop master yet, there are some great tutorials online and a few books on the subject at the library/bookstore.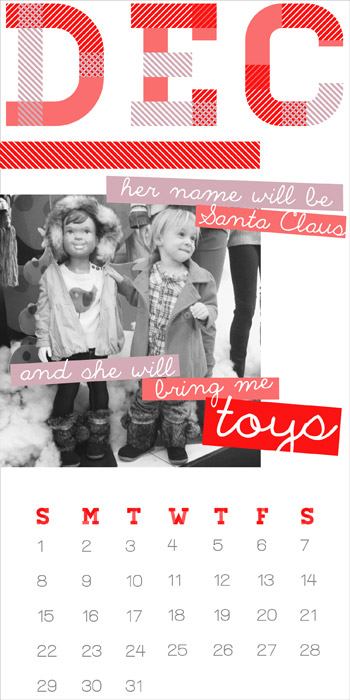 Here's all twelve months at a glance.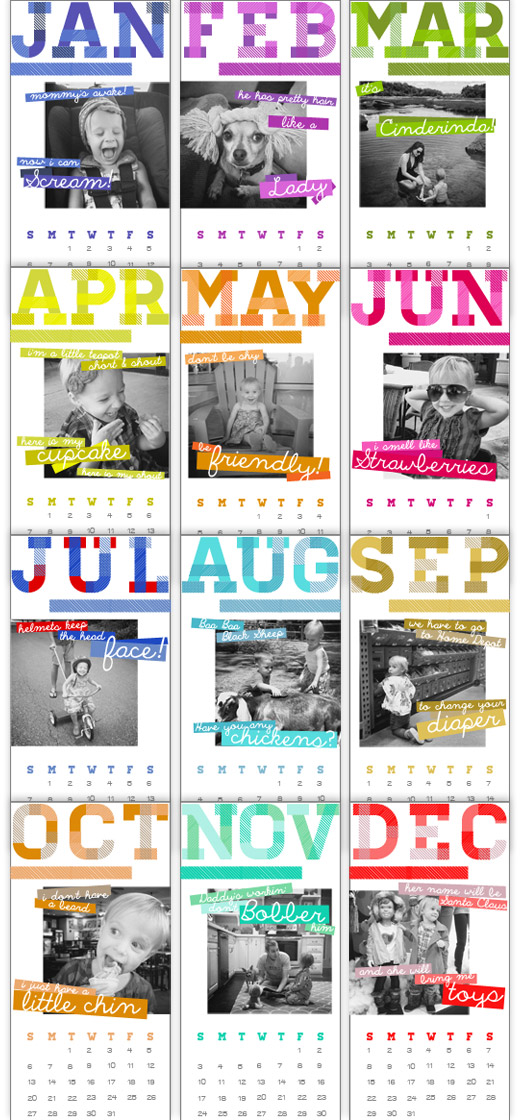 And since I know not all of the Clara quotes are readable at that size, here's a quick rundown for ya – starting with January:
"Mommy's awake! Now I can scream!"
"He has pretty hair like a lady." (Originally said about Scar from The Lion King)
"It's Cinderinda!" (What she calls Cinderella)
"I'm a little teapot, short and shout. Here is my cupcake, here is my shout."
"Don't be shy. Be friendly!"
"I smell like strawberries!" (Her response when we said she smelled like she had a dirty diaper)
"Helmets keep the head face!"
"Baa baa, black sheep, have you any chickens?"
"We have to go to Home Depot to change your diaper." (Said to one of her dolls)
"I don't have a beard. I just have a little chin."
"Daddy's workin'. Don't bobber him."
"Her name will be Santa Claus and she will bring me toys." (Said while pretending to have a little sister)
Oh yeah, and we just print each page on some cardstock paper using our home printer (we have an HP Photosmart C4780). Then it just needs a little trim with the scissors and a hole punch at the top and it's ready to hang.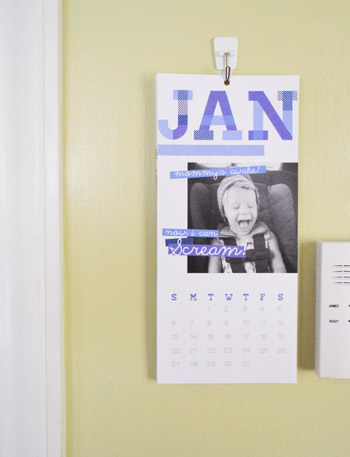 So what about you guys? What's your go-to calendar this year? Do you keep a decorative calendar in one place and a functional one elsewhere? Or are you entirely digital with your date-keeping?