Life has been busier than ever for us – and there's nothing like having a baby to confirm your true priorities. We've been doing a lot of thinking lately: what exactly are our goals? What are we working towards? Hoping to gain? The answer, we realized, was definitely not more blog hits or traffic or approval. Honestly we both feel unsettled by the idea of our blog growing any larger, and we look fondly back on the earlier days when we worked less, slept more, and spent more quality time with our family and friends. This little website of ours has already surpassed every expectation we ever could have had for it. So what are we chasing?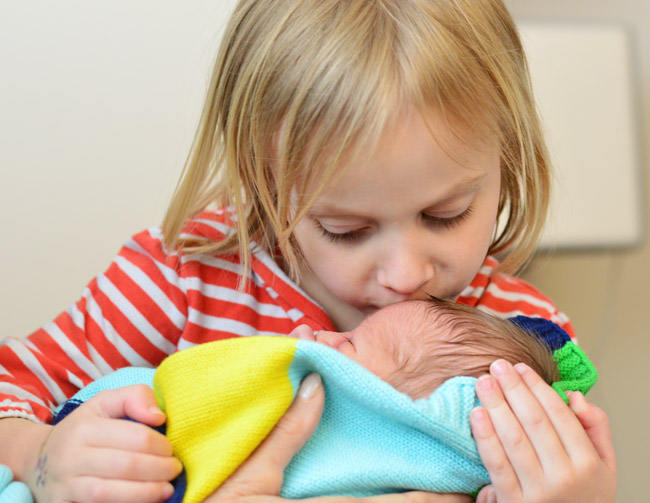 When Clara was born we were both blogging full time, but we had about a third of the traffic that we have now and we usually shared around one project a week amidst other home-related chitchat, family happenings, polls, reader makeovers, etc. It was one of the best times of our lives. We did less and had less, and we were completely comfortable. So in light of everything on our plates, this new baby boy, and a girl who's growing up entirely too fast (cue the Armageddon music), we've decided to paddle back towards that.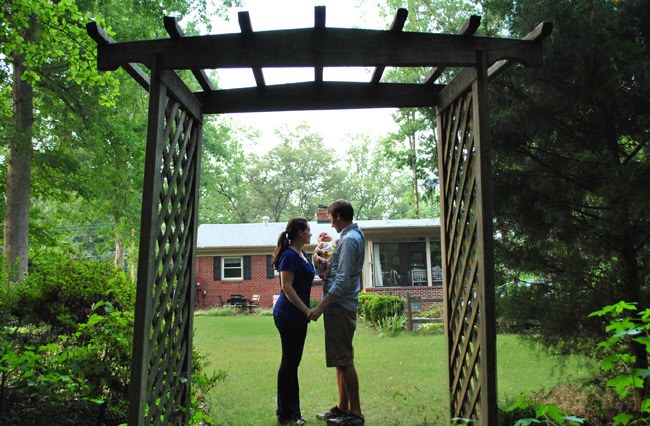 We know this choice may directly correlate to fewer hits and therefore less income – and we're ok with that. Sure, it's a little scary not knowing where we'll be in a few months or years (but we've never known that as professional bloggers anyway). We've made "risky" career choices before in the name of life quality – like leaving the NYC rat race and giving up steady salaries for blogging – but they've also been some of our best decisions.
Just like we did when we made those leaps, we've saved enough to help us sleep at night. We've also both left the door open in our previous professions, so even if this choice means we'll eventually be taking on freelance advertising work again (which I did to make a living before we started this blog, and which John has dabbled with over the last few years) it's a risk we're willing to take in the name of bringing some balance back into our lives.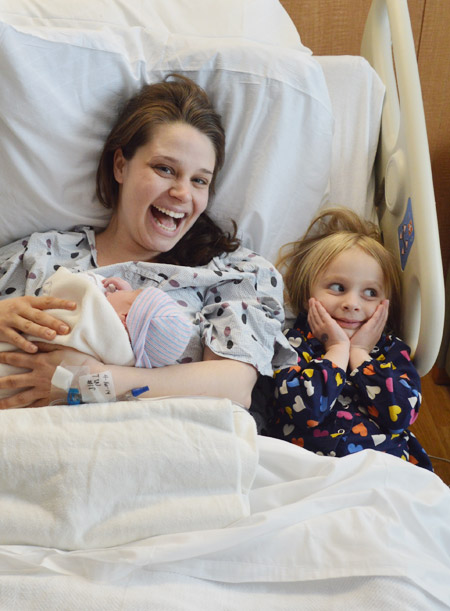 The good news is that our love of home improvement and blogging is burned deep into our hearts, and our to-do list is still a mile long. We have no plans to stop blogging anytime soon. We'll still be posting our projects, planning, shopping, and other usual fare here regularly. But things will be noticeably different as we recalibrate our priorities (we think we'll end up in the 3-5 posts per week range).
We'll also be going back to sharing all of our family posts on Young House Love (sorry Young House Life). We've always had family stuff here – in fact some of our favorite (and most popular) posts are the personal ones about things like breastfeeding, Clara's birth story, her photo project, this ridiculousness, and random facts about me and John. Between those types of posts always existing on our main site, and Instagram taking the place of the smaller family updates, Young House Life has felt less necessary lately, so we won't be posting over there anymore.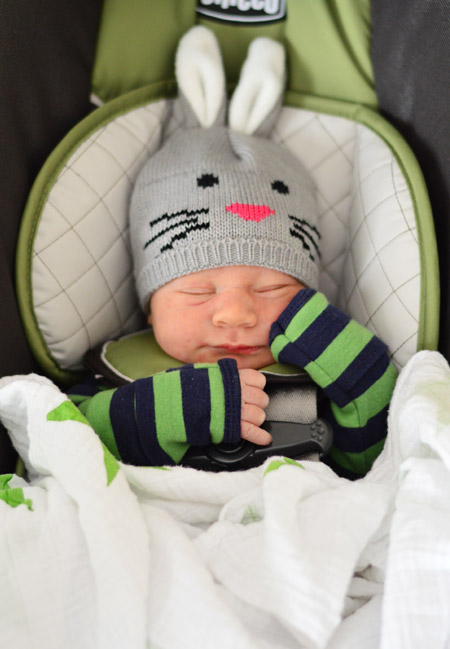 We know some people will be relieved by this change of pace (many of you have encouraged us to slow down) or excited about the new looser style of posting, while others might decide to tune out – and we're ok with that too.
We feel extremely fortunate to have the opportunity to make this choice. It's not a decision that we've made lightly, and we realized that if we don't seize it now, we may never have the chance to again. Teddy is our last baby and Clara is just a year away from kindergarten (how did that happen?!), so we want to enjoy this time with them instead of working our nights, weekends, and vacations away chasing some business goal we don't even want.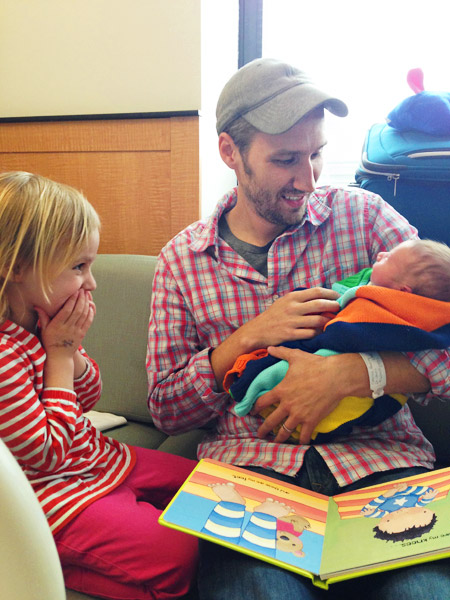 We have no idea what the future holds, but even if the internet exploded tomorrow, we're already so grateful for this amazing and completely unexpected journey of ours. This blog has surprised us in the most major of ways, and has led to some unbelievable experiences and opportunities, many of which we can't quite wrap our minds around.
We still have big dreams for this house of ours and can't wait to share how it evolves with you guys. But if you'll excuse us, I have an almost impossibly tiny diaper to change and John's off to buy some lumber again…