Updated 2018
If we had a dollar for every time someone asked "Wait, you guys do all this DIY but you don't own a truck?" – let's just say we'd be able to afford a big ol' truck. But we love being a single-car household and for years owned a modestly sized Nissan Altima (we now have a small SUV, a Toyota Highlander). So over the years, we've definitely had to get creative when it comes to getting large items home – furniture, lumber, tools, etc. So if you find yourself unable to transport something with the vehicle you drive, here are a few ways that we've found a solution.
Hauling Tip #1: Ask At The Store
Did you know you can rent a pick-up truck directly from Home Depot and Lowe's? It's usually just $19 for the first $75, so it can be a super convenient, affordable, and low-stress option. We've rented from both stores SEVERAL TIMES to transport everything from large rented tools, long PVC piping, drywall sheets, hardwood flooring, and oversized bathroom reno materials (and some breakfast bagels while we were at it).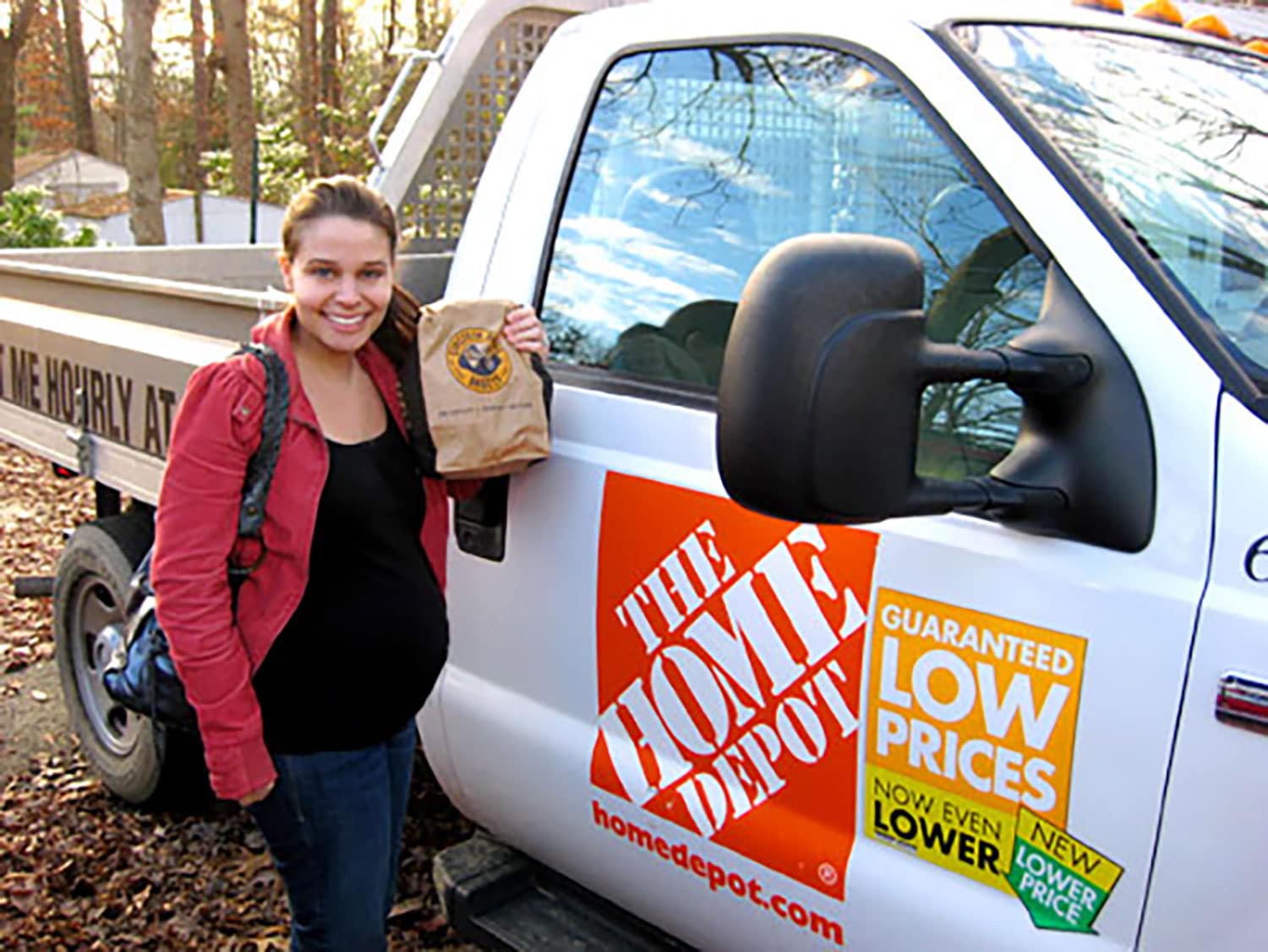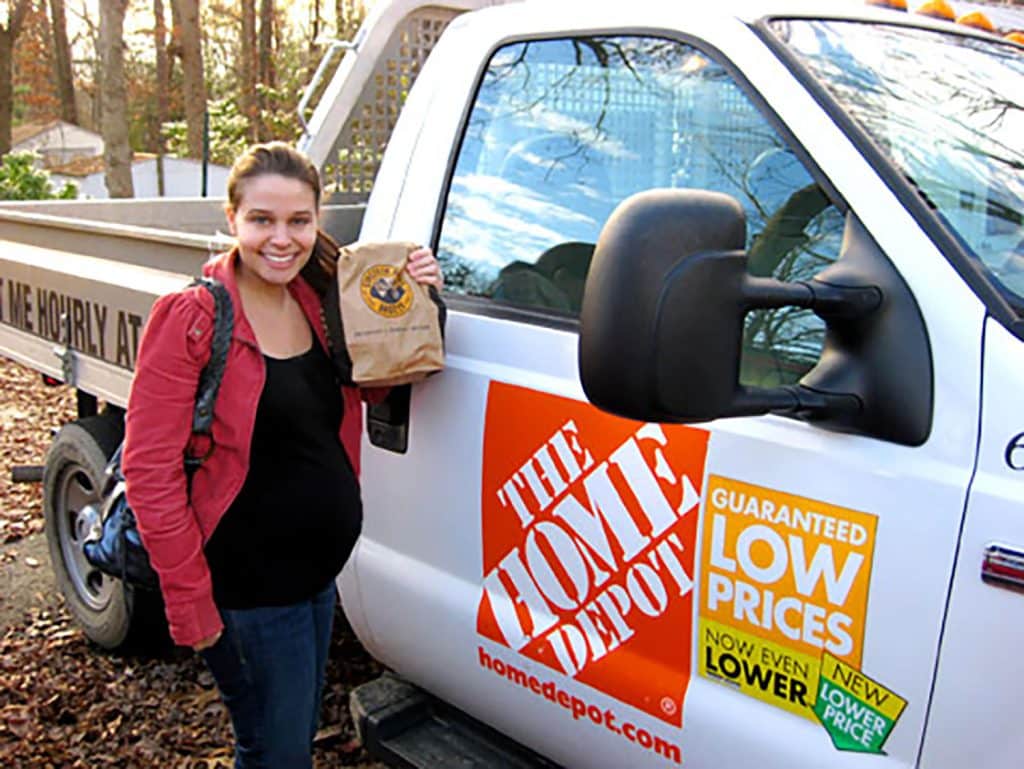 Typically they are meant for hauling items bought at that particular store, but we once had someone rent one to pick up a Craigslist item from our house. They were able to swing by, grab the mattress, and swiftly get the truck back to Home Depot with plenty of time to spare.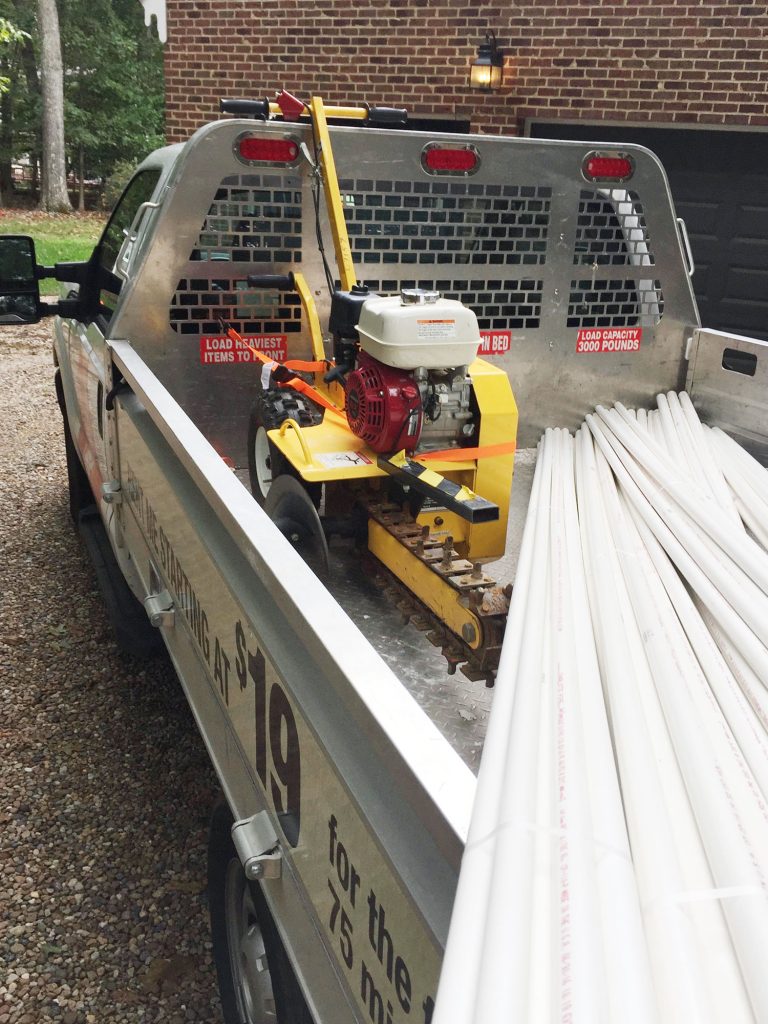 Hauling Tip #2: Find A "Man With A Van"
Check your neighborhood message boards – like Facebook, Nextdoor, or Craigslist – to see if there's a neighbor or other "helper for hire" who will help pick-up items for a small fee. Sites like TaskRabbit even offer furniture pick-up or moving. The added bonus is that you likely get some help lifting or moving large or heavy objects too. Just use your best judgment when hiring a stranger and be prepared to be patient and flexible based on their availability. And be creative too – someone with a trailer could be a great option for hauling junk or piles of reno trash to dump, rather than renting a dumpster.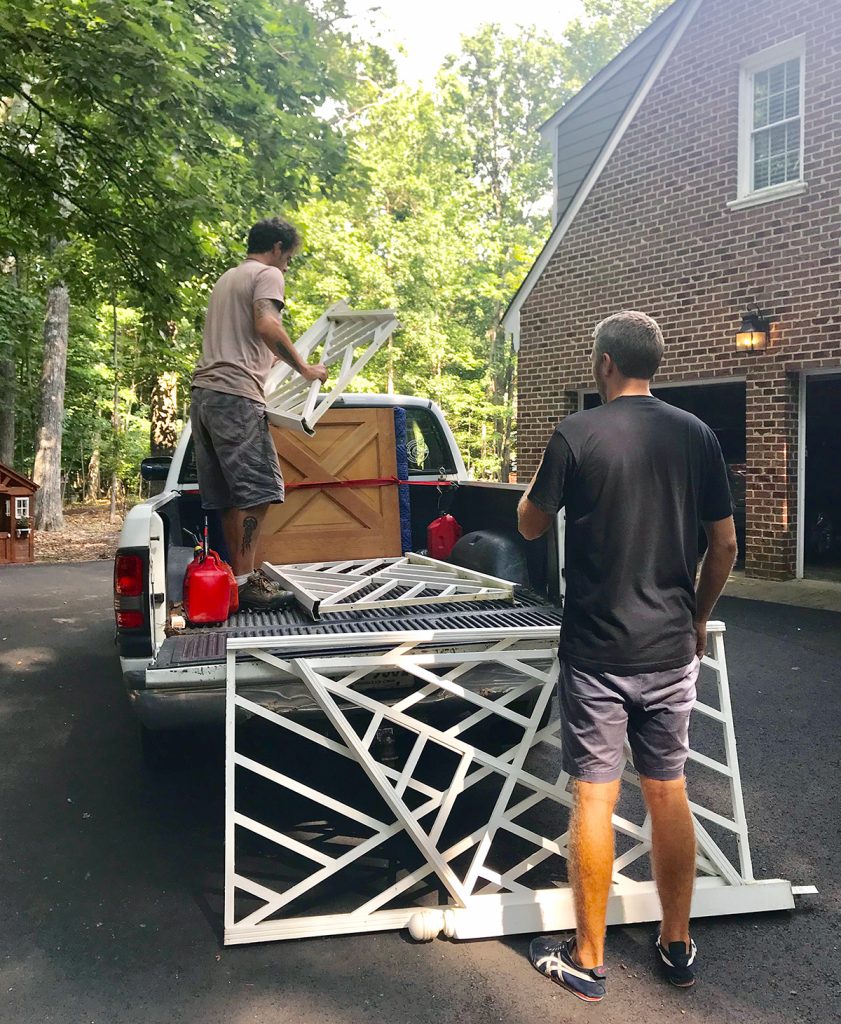 Hauling Tip: #3: Give It Away
If you need help getting rid of a large item, find a charitable donation center like the Habitat For Humanity ReStore that does free pick-up. This is great because it doesn't cost a cent, they come to you, and it's even a tax write-off! We recently donated our old sink and faucet from our big bathroom makeover this way. We just called to arrange a pick-up and they arrived right on time to grab everything. And of course, you can always list things as "free with pick up" on Facebook Marketplace to clear out your clutter in a snap (no driving necessary).
Hauling Tip #4: Phone A Friend
Ask a friend to borrow their bigger car/SUV/truck/etc. John's sister Emily happens to have a large Explorer and we definitely bribe her with food or gas to switch cars for a few hours (or even a full day) so we can make an Ikea run or take a bunch of items to the local recycling center when it's garage clean out time. And every once in a while we take on a personal challenge without the help of Em's larger car (like when we were determined to get two bifold doors into our tiny ten year old Maxima last year (mission accomplished!).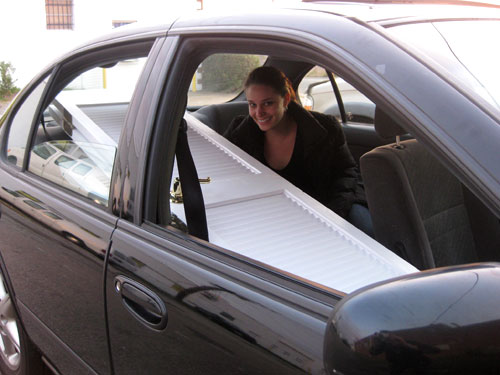 Hauling Tip #5: Rent A Moving Truck
U-Hauls aren't just for moving to a new house, and unlike the Home Depot or Lowe's trucks, you may find more flexibility and options through a traditional moving company (like small trailers to large trucks with loading ramps). We rented one once to move a single, vintage stove simply because we needed the ramp. It was a bit pricier and more complicated to rent, but I was able to get exactly what I needed for that particular task. So it never hurts to explore this option!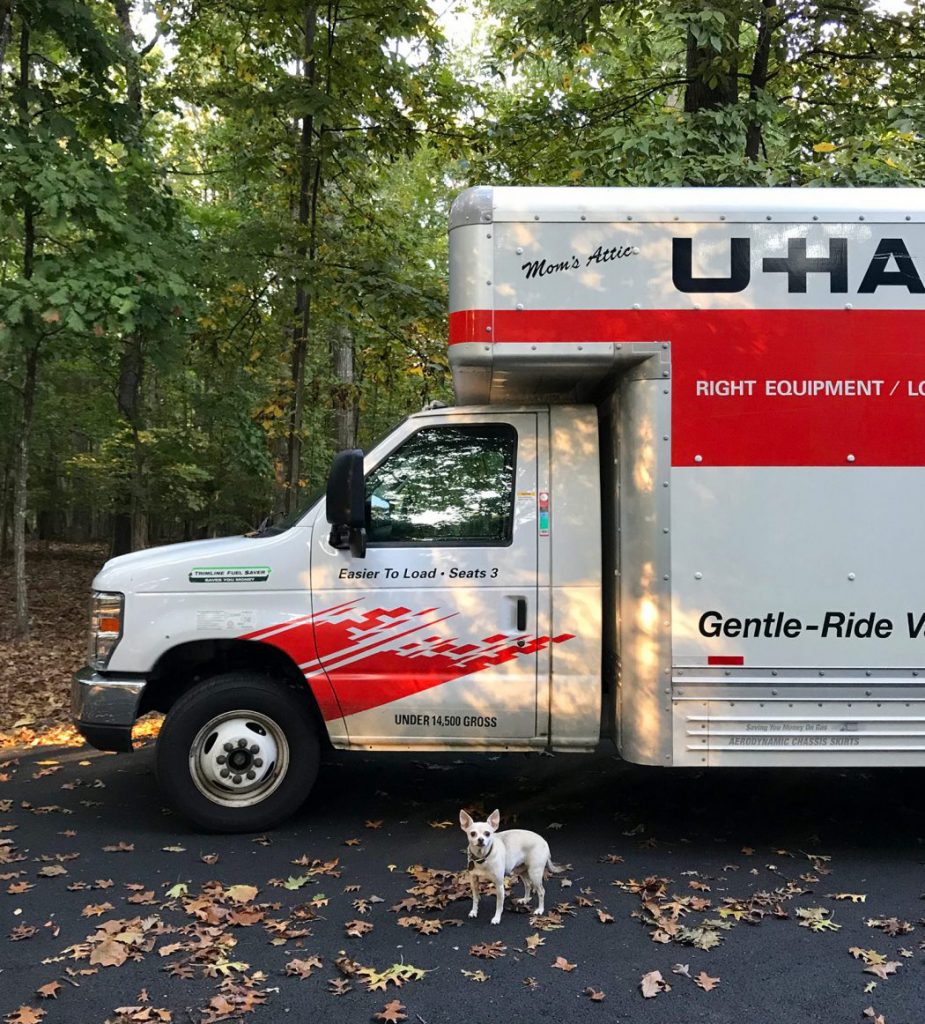 So that's how we take home the occasional supersized item, haul a slew of things off to the recycling center from time to time, or even get a local thrift store to do the hard work for us after we tackle some pretty major renos – all without owning a big SUV or a truck. Do you guys have other haul it tips to share? Any especially creative ways that you've gotten something huge back to your house (in a not so huge vehicle)? Tell us all about it.