***This giveaway is no longer accepting entries***
Lately we've been doing lots of thinking about how to bring our dull front porch back to life for the BHG 48-Hour Challenge. We did a rough stain and seal job a couple years back, but its vibrancy was long gone and we knew there had to be a few more interesting options. Cue (with perfect timing) an e-mail from Olympic Paint reminding us about their great line of exterior stains. And, since we love sharing the love, we asked "how about giving away some exterior stain to some of our readers?" I think you can guess what their answer was…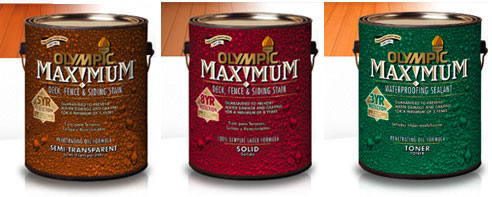 Yup, we scored THREE gallons of Oympic Exterior Stain to give away to a trio of randomly selected readers. If you've got a deck or porch that needs a fresh face, they've got toners and semi-transparent stains a plenty. If you're looking to inject some color into some outdoor furniture or fencing, they've got over 110 solid tones to pick from. And if you're ready to update your cedar siding… well, you'll probably need a few extra gallons for that project, but a free one will certainly get you started. And might we suggest one of these cool blue hues?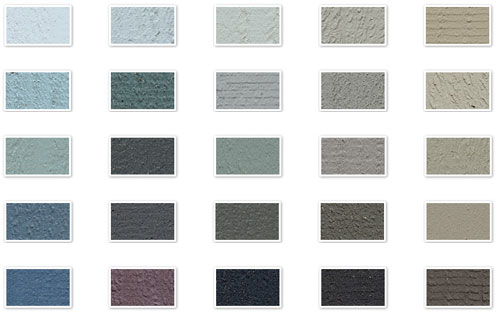 To enter to win, just comment on this post with the words "I'M A STAIN MASTER" by Wednesday, April 15th at 8pm EST. And if you haven't quite mastered staining yet, why not tell us something you do consider yourself to be a master at. Gardening? Business administration? The Stair Master? Whatever it is, we'll choose three random winners using random.org and announce them on Thursday. These prizes can be shipped to the US and Canada; please limit one entry per e-mail address. Good luck…
Learn more about how our freebies work at our Giveaway FAQs. Images courtesy of Olympic Paint.