You guys may know of Ankasa's collection of couture home furnishings which includes hand-embroidered pillows going for more than $300 a pop. But you may not know that one of our favorite online retailers, Ballard Designs, has debuted an exclusive line of Ankasa pillows for less than a third of the price. And thanks to the lovely folks at Ballard, one lucky reader is going to win one of these couture pillows on the house!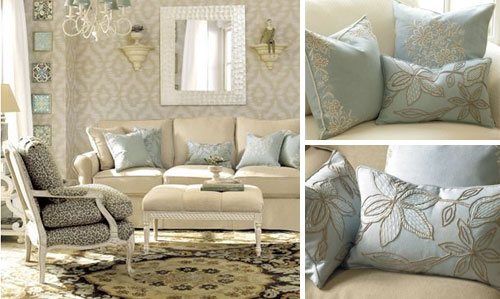 Each of these three high-end pillows is hand cut and features rich, hand embroidered details that are sure to dress up any seat in your house. You've got two 18″ square and a 12″ x 20″ floral throw pillow to choose from. Although with such hard work put into their intricate designs I feel like we should call them "carefully place" pillows, not "throw pillows."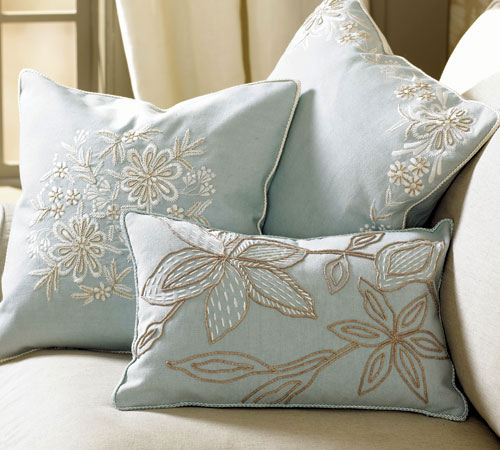 To enter, just comment on this post with the words "HAND 'EM OVER" by Wednesday, March 18th at 8pm EST. And while you're at it, we'd also love to know the most intricate, delicate or complicated thing you've ever made with your own two hands. A masterful painting? A mutli-course meal? An extra tall Jenga tower? Oh and in case you don't know the giveaway drill by now: please limit one entry per e-mail address (our winners are blindly selected using random.org). This prize is available to US residents only. Good luck…
Looking for even more details on our giveaways? Check out the Giveaway FAQs. Images courtesy of Ballard Designs.