Whitney Houston once famously said "crack is whack." I don't think she had the ceiling of Clara's room in mind when she said it, but hopefully she'd agree that the situation around Clara's aqua-colored capiz chandelier could indeed be called "whack."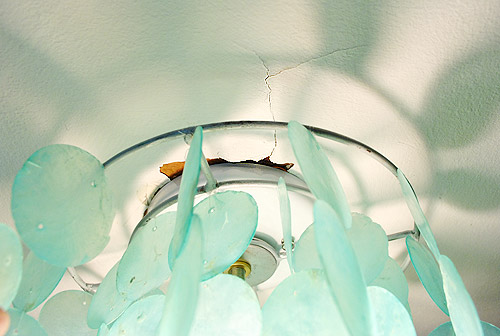 You never saw this in any previous photos – nor could you really notice it that much in real life – but when installing Clara's light fixture (which we got here for $50) we became well aware of this unsightly ceiling problem that was previously hidden beneath the larger based ceiling fan. So we finally got around to fixing it. And it was easy thanks to this $19 ceiling medallion that we got at Home Depot. Gotta love when a quick project doesn't snowball into something nightmare-ish.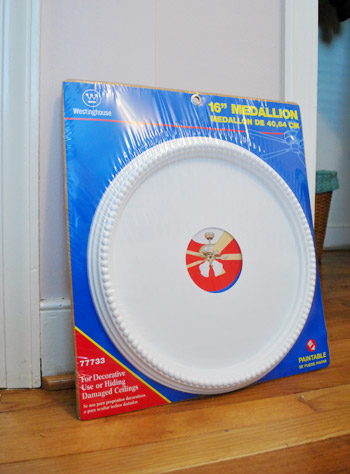 Sure, we could've spackled the cracks, but we've always toyed with the idea of a decorative medallion in her room (especially since we plan to paint her ceiling and add crown molding down the line) so the fact that adding one now would be both decorative and functional pushed us over the edge and we decided to take the plunge (two idioms in one sentence – how many bonus points is that?).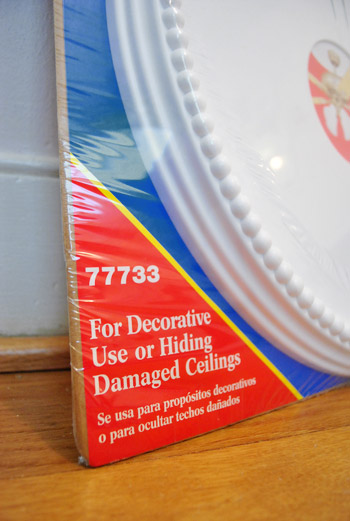 We went with a fairly simple bead-like bordered design, instead of a more ornate version, just because we figured it would fit the style of Clara's room best (slightly feminine & slightly modern). And the 16″ diameter seemed just right for the size of her fixture. Plus, this version was a cinch to install. Basically I just had to remove the light fixture – which really shows off the crack problem: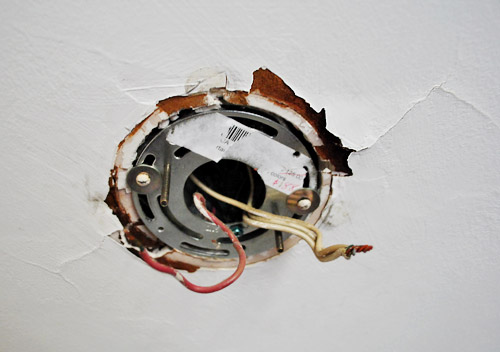 And reattach the whole thing with the wires now threaded through the medallion. It looked a little something like this mid-project: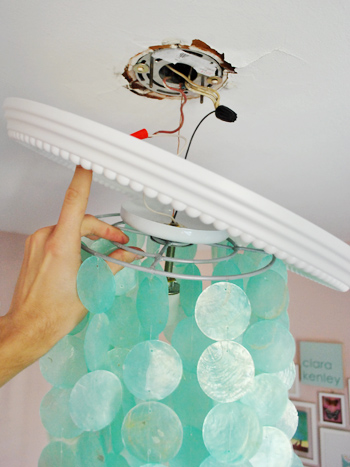 All I had to do after that step was screw the fixture back to the ceiling to hold everything in place. Since these smaller sized medallions are so light (they're made of plastic, but look convincingly like carved wood once they're hung) the instructions didn't require any screwing or gluing to the ceiling to keep it in place. The light fixture itself does all the work. I guess that's so the medallion can focus on covering up those cracks.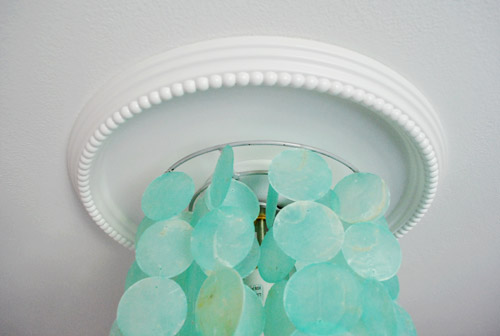 Someday Sherry wants to put some white paint on that metal ring to help it blend even more, but for now we think Ms. Houston would be proud of our crack-free results. Especially considering the whole thing took me about 15 minutes to do.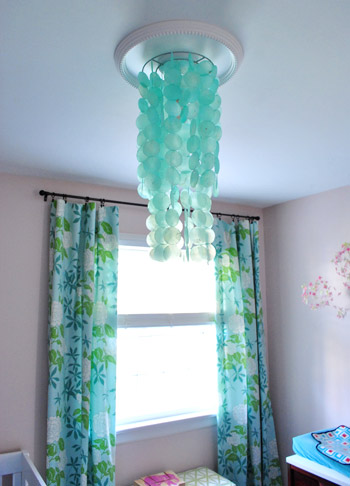 We also like that when the light is on it kinda makes the whole fixture look a bit more stately thanks to the ceiling reflections that "play" nicely with the new medallion.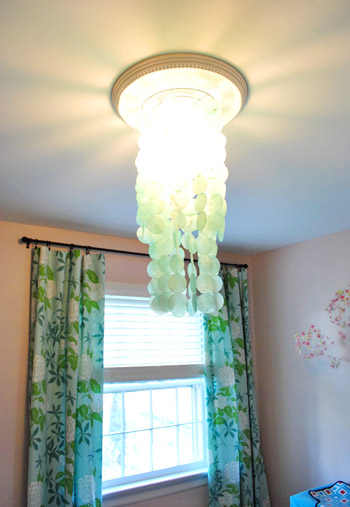 It totally makes us excited to paint the ceiling and add crown molding down the line in there (even though the medallion is paintable, we think it'll look best to keep it white so it pops off whatever soft ceiling color we settle on someday).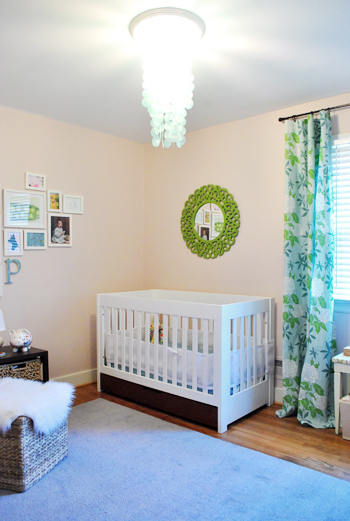 Have any of you guys used ceiling medallions in your home? Was it to hide a problem or just for looks?