Ok, so we've extended our 15 minutes of local fame a smidge thanks to the latest issue of R. Home magazine, the much loved home & garden offspring of our hometown's über popular Richmond Magazine.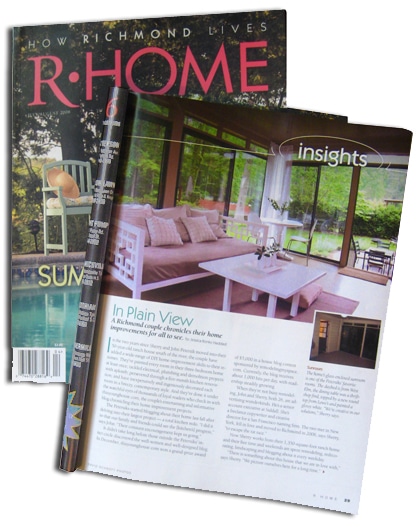 We've been anxiously awaiting this July/August issue since way back in April when they first contacted us for an interview and a professional photoshoot (I know, we're fancy), and it's finally here. And I must say we're thrilled (especially Sherry, who has worried for two months that her pose on the second page might make her appear one-legged).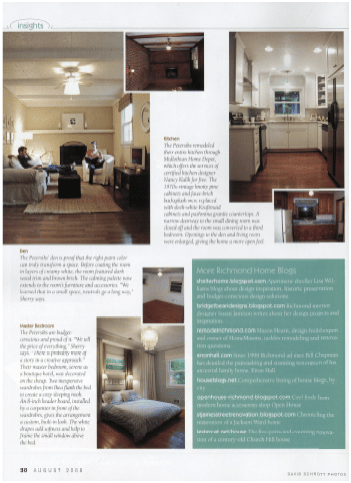 The article chronicles the short story of us and the birth of Young House Love, while sporting some swanky, professional pics of a few of our favorite before and afters (the sunroom, the den, the master bedroom and, of course, the kitchen).
Click here to read the full article as a PDF or (if you're local) pick up a copy of your very own at Kroger, B&N or Ukrops. We promise it's better in all of its glossy glory. And if you're a new visitor thanks to R. Home: welcome! Feel free to kick off your shoes and stay awhile. Hopefully we'll bump into you around town one of these days (feel free to shriek if you recognize us).