This week's first project for my little self-imposed Dude Get On That Already challenge is small – but it's not animal related (so that's something, right?!). It actually involves a fifty cent wood box that I found at Goodwill about three months ago and then… you guessed it… stuffed it into our playroom, never to be seen again. Until now. Here's the only before picture that I shot with blue spray paint in it before deciding not to go blue…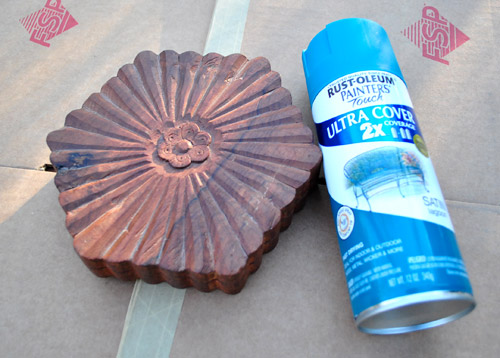 Nope, I didn't go gray either- that's just primer.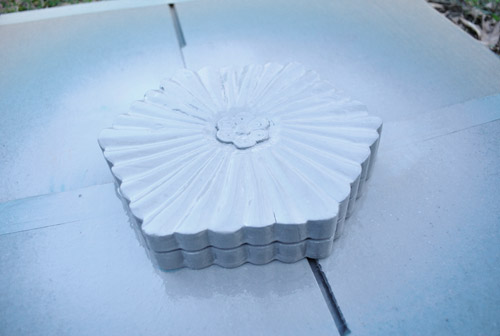 Yup… I went yellow!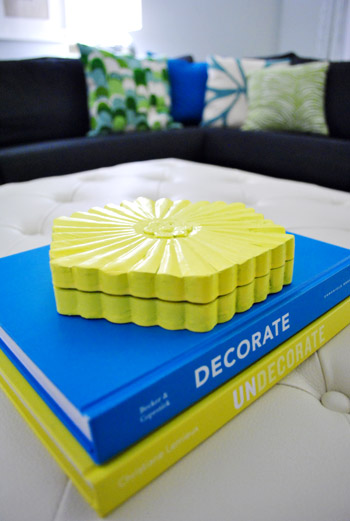 I still had some leftover from this horse head bookend makeover of yore, and I thought it would look like a little burst of sunshine.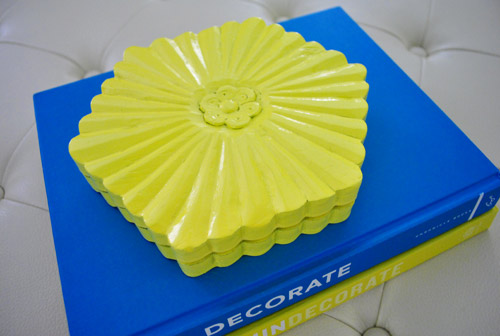 I actually bought this box with function in mind. Every night I flop onto the sofa and immediately have to take off my watch and earrings and any other jewelry I'm wearing so I can truly relax/write posts/watch The Walking Dead/etc. And I thought if I had a pretty little box to put those things, I wouldn't keep forgetting where I left them (on the stack of books, on the arm of the sofa, on the ottoman, etc). You know, they'd have a little zone for me to check back for them (before Clara gets to them and throws them under the sofa or into the couch cushions, both of which have happened).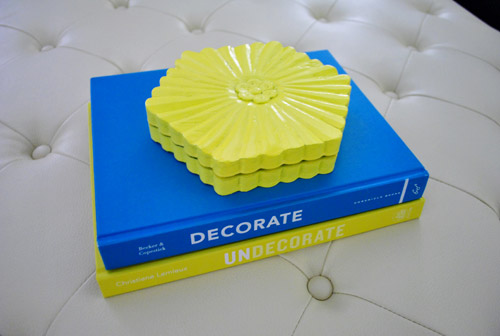 So now I have a happy little jewelry drop box that lives on the ottoman (or the console table – he gets around).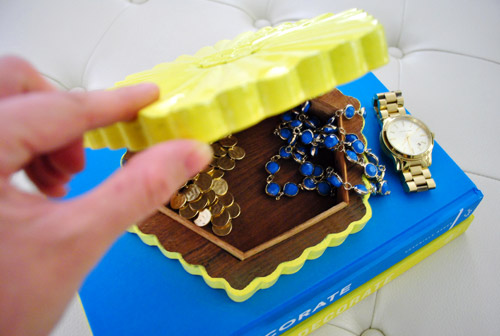 It's not where I store things for the long-haul (I have a jewelry tray in the bedroom) but it's great for the stuff I have on for the day (and if I want to wear it the next day I know where to find it).
But my other little Dude Get On That Already project is animal related. Of course it is. Who is surprised at this point. Anyway, this isn't a proper before pic because this guy was orange with brown spots when I found him at Goodwill last fall for ten cents (he's small and wooden and I thought he might be fun for Clara – heck, he's fun for me too). Then when I had the white primer out for another project about five months ago I gave him a little spray-spray (that's how I imagine Tom Haverford from Parks & Rec would say it). Then I forgot all about him and he ended up in my giant animal pile-up in the playroom. Imagine that.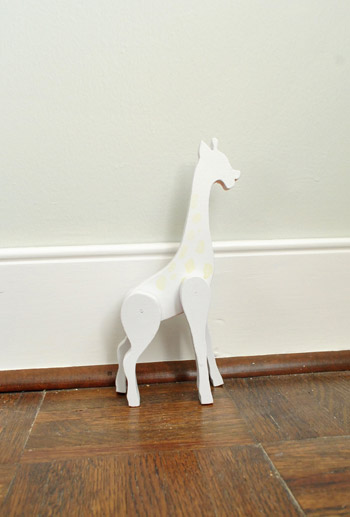 But since my odd little Dude Get On That Already challenge is apparently some sort of intervention from the universe (ok, ok, so I could probably stand to "adopt" fewer faux animal figurines) I decided to embrace the crazy (that's pretty much our MO over here in general) and paint him gold. That's right, I gilded the guy with $2 craft paint from Michael's in Antique Gold.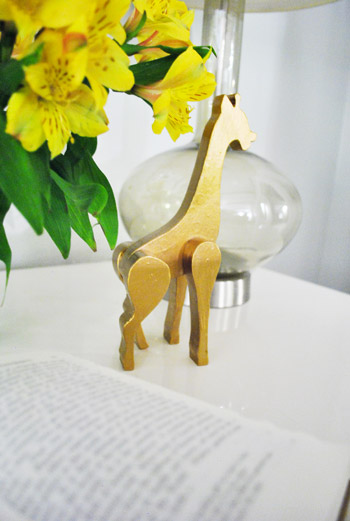 Momma likes. And Clara likes too. Right now he's hanging out on the desk in our living room, which is nice because I can gaze at him from the sofa. Sometimes he comes down to play with Clara, but he's too dapper to get squashed into her toy bin when she goes to bed, so back up on the desk he goes. Until he becomes alive and hangs out with his animal friends when we all go to bed a-la Toy Story.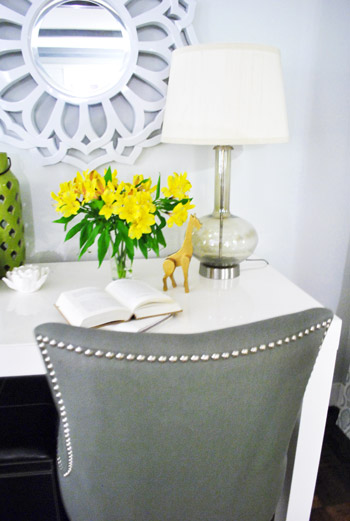 What? You guys don't think that really happens? Whatevs. It totally does.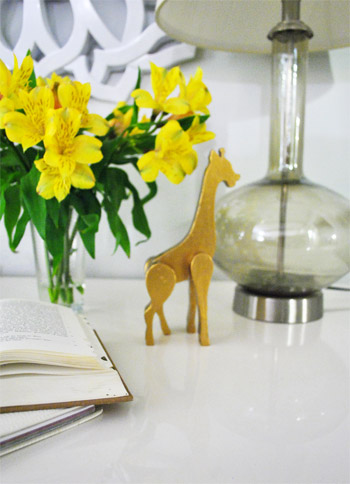 So animal by animal (and other random object by other random object) we're clearing things out of our playroom so we can actually enjoy them (and we're inching closer to another empty room for us to tackle). What little projects have you guys been up to? Sometimes it's those easy little upgrades that make things like the entire desk area in the corner of the living room look sweeter. Which isn't helping my animal problem (now I want one on every surface).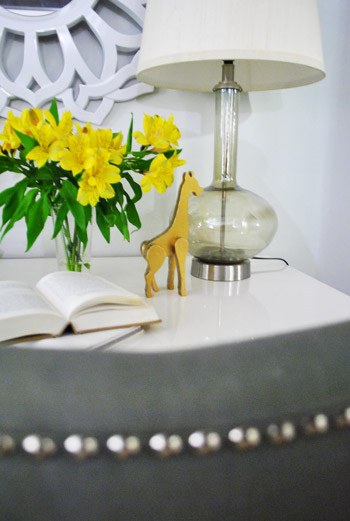 It could be worse. I could be addicted to buying cars or expensive shoes, so little cheap-o thrift store animals probably aren't even my biggest vice. Spray paint could be. No wait, puns. It's puns. Biggest vice for sure. What's yours? Did you gild anything lately? Do you play with your kid's toys? Let's chat.