It's time for some annual goal declaring (because nothing lights a fire under your keister like a big ol' public proclamation). Let's do this thang.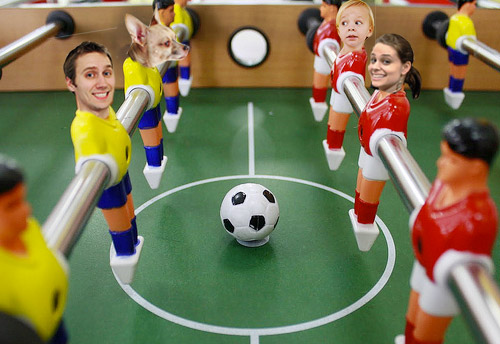 Goal #1: Embrace The Crazy (aka Be Flexible): After five years of blogging and over two years of both of us doing it full time, we've learned that no two days are ever the same. But this upcoming year is about to get crazier than anything we've ever experienced. Between the release of our book on Nov 6th and a 15 city+ book tour along with some secret side projects that we can't wait to reveal to you guys (no mom, that's not a we're pregnant euphemism) the next 365 days are guaranteed to be like no other. So our goal is just to be flexible and resist the futile attempt to cling to any sense of "normal." We figure the less we stress about it, the more we'll be able to enjoy what's in store for us. And you know we'll share every last crazy detail as it all goes down.
Goal #2: Smorgasbord it up. Looking back in our archives – especially as demonstrated in this morning's post – we realize there used to be more variety in our posts (we blame the change on our Type A personalities, which make us quick to fall into a routine). So somehow we've lost that sense of mixing it up and a smidge of the spur of the moment randomness that we had in the beginning of the little ol' blog of ours. So in addition to our usual routine of projects, giveaways, and reader redesigns, we're hoping to add more of these ingredients to the proverbial YHL pot:
House Crashings
Window Shopping
Budget Blooms
Fast and Free Upgrades
Advice-Seeking (from you guys for ourselves or even for other readers)
Table Setting
Holiday Decorating
Mood Boards
Using/Tweaking What We Have
Round-Ups & Top Ten Lists
Road Trips (or other travel-related adventures)
Random Off-Topic Chitchat (looking back, these usually end up being some of our favorites)
We feel like this mix will be a truer reflection of our real life (since we're definitely not doing projects 24/7 around here). Sharing two or three projects a week has always been a pace that works best for us (it's amazing how much you can accomplish when you look back, as seen in our monthly recaps) and that pace also helps us avoid burn-out and keeps us from busting our budget. So we're recommitting to bringing back some old stuff, trying new things, and generally smorgasbording it up along with those two to three project-related posts per week – which is definitely what got us here in the first place.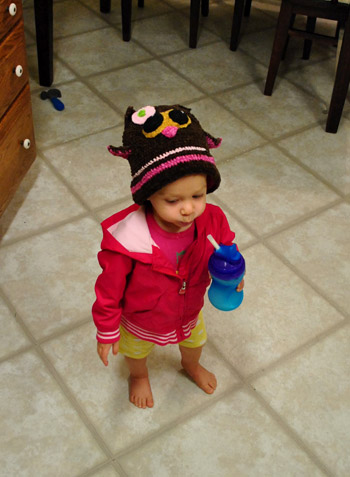 Goal #3: Less Typey-Typey, More Lifey-Lifey: Finding balance and not writing such wordy posts probably go hand in hand, and both have been goals from past years that we haven't quite mastered. So while we'll still probably work a few nights and weekends and ramble on from time to time, some of our favorite posts in our archives don't have 2,000 words, and many other blogs that we love are less long-winded. So this is our commitment to keep working on it. Here's hoping the third time's the charm, and that you guys are down with short & sweet along with the long juicy stuff that we serve up on the regular.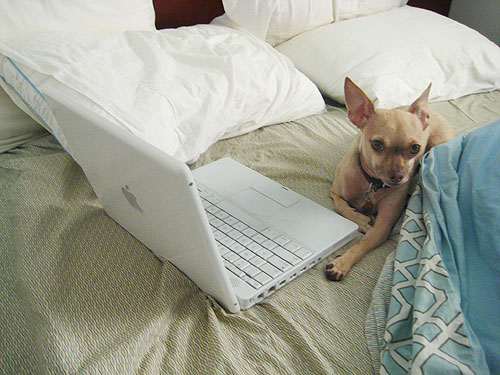 Goal #4: More Of You. We're not fully sure how we plan to do this, but we want more of you guys on our blog. So from crashing more of your houses to getting your take on how you like to live in your home, and just working harder to create a sweet little community over here, we'd love to work you guys in even more. Our casa is su casa. Come on in and get cozy. I might be found inside posing like this, but it's all good.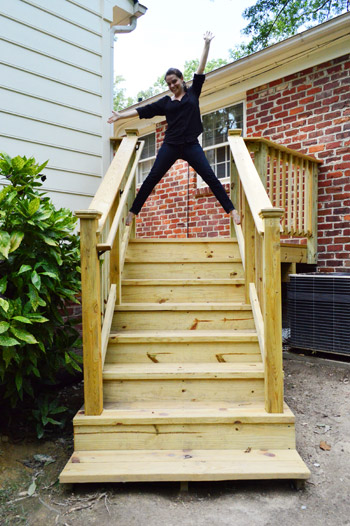 So there they are. Four probably-won't-all-be-accomplished-but-we'll-try-our-darndest goals for year six of blogging our pants off (figuratively speaking). While we're on the goal tending topic, we also like to annually revisit the prior year's goals to see how we did. You can read them a bit more in depth right here, but we thought we'd just summarize the ones from last year to evaluate our progress:
Last Year's Goal #1: Find Balance: As we mentioned above, we've been working on this goal for a few years (we actually mentioned it during this 2011 resolutions post). We said we wanted to avoid the trap of putting all of our time, money, and energy into the house to the point that we have no life, no savings, and Clara doesn't see the light of day. Since the internet is 24/7, we're still plugged in on nights, weekends, vacations, and even holidays. So one reason that we started Young House Life was to remind ourselves to take a minute to have fun, be spontaneous, and step. away. from. the. laptop. The verdict: Blerg, still working on it (see Goal #3 of this year), but we're getting a little better I think. After all, we did take our first ever break from blogging this year.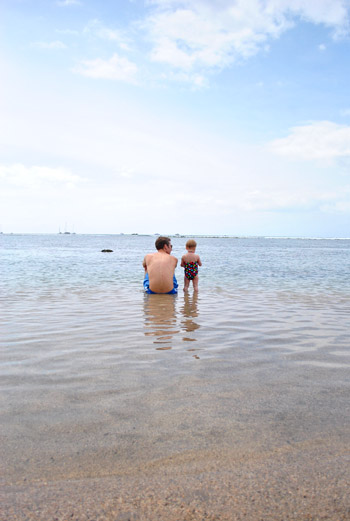 Goal #2: Not drone on in every post. We noted that this actually might be the key to accomplishing more of the balance that we craved in our first goal, which is why we worked it in again this year. The verdict: Oops, still working on this too.

Goal #3: Bring back before & after inspiration. Back in 2010, we phased out our Reader Redesigns and invited folks to share their makeovers on our Facebook page instead. But after a year of missing them dearly, we decided to bring them back. There's just too much amazing stuff that can leave us all inspired/encouraged and you know we love to share the love. The verdict: Wahoo, mission accomplished! So glad they're back.

Goal #4: Be Secure In Our Own Bloghood. This was about how we'd love for every single person to love every single post, but we'd also love a goose chihuahua that lays golden eggs. The truth is we just have to be ok with not everyone loving everything, or even anything. And in turn everyone reading will hopefully understand that projects, decor choices, and post-writing is as subjective as favorite foods and hairstyles. We vowed to remember that and blog more fearlessly and confidently. The verdict: We're finally in a just-doing-our-thang groove these days (it only took five years, haha). And there's a little more on this topic in this post and this post if you're a fellow blogger who is struggling with it.

Goal #5: Be Grateful. This goal was about how sometimes the stress of a project or a long blog to-do list can make us momentarily forget that this is a dream job. So this goal was more of a mental shift than anything else. In those oh-crap-we're-stressing moments we just wanted to stop, breathe, and remember how geeky giddy we are over this amazing opportunity. The verdict: We definitely took this to heart, and whenever we felt crazy-overwhelmed by book stuff, life stuff, and all of that project/blog stuff, we tried to take a breath and smile. Life is good, even when it's full of chaos.

Goal #6: Try New Things. We wanted to have an open mind about some weird half-baked decorating idea that might pop into our heads or some other new adventure, like what writing a book might have in store for us. So we just wanted to be open to those new things – and try not to dread them or turn into a big ol' ball of stress. The verdict: We wrote a few awesomely random and spontaneous posts, we shot book photography for three solid weeks in our house without killing each other, and we have just generally tried to be more open when it comes to spontaneous post/life/project ideas. Hopefully there's even more of that to come this year!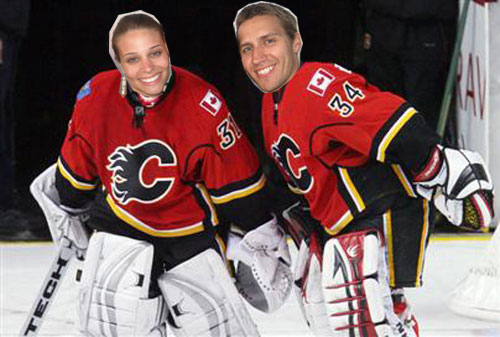 Now it's time for us to change out of our hockey uniforms and slip on some grass skirts to do a little love hula for you. Oh yeah, these swaying hips mean that we love you more than words can say. Without you guys our goal would be: get back into advertising because we'd be out of a job. Haha. So just know how much we appreciate you. Not in that "thanks for holding the door for me" way that you toss out five times a day to strangers. More in that genuine "thanks for making our life possible" way. And speaking of meeting you guys, we just heard that next week we'll have all of our book tour dates nailed down, so we can finally announce them! Here's hoping we can meet some of you and sincerely thank you for dropping in on our life. You guys are not only the reason we can do this for a living, but you're also the reason that we love doing this (you encourage us and make us laugh in ways you'll never know). In short: you guys make our day every day. How's that for a lovefest?
Psst- First image found here and last image found here (without our heads on them of course, we added those).
Psst – We announced this week's big giveaway winner. Click here to see if it's you.