… HE!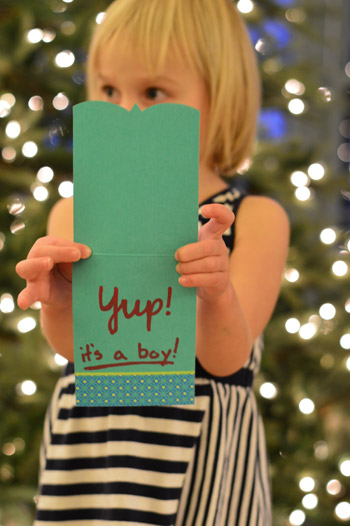 We haven't done one of these posts since 2010, so it feels kind of strange and exciting to be sharing this kind of news with you guys again. We found out on Wednesday, and then scurried to tell our families over the last 48 hours. Of course, the most important person to tell first was Clara. We didn't want her to learn the news from an ultrasound technician, so we scheduled a playdate for her with my dad during this particular appointment. Then when we were back together, we surprised her with a baby boy doll (which are surprisingly hard to find, we learned). It was a cute little "OK, look in the bag to see if there's a little boy or a little girl in mommy's belly!" moment.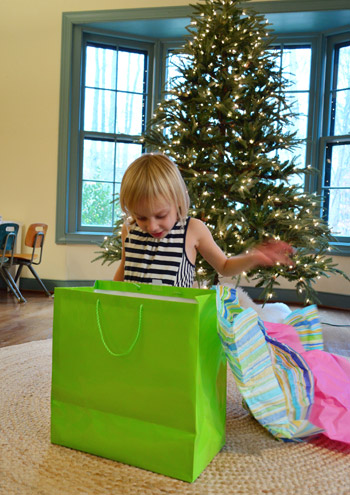 And if there's one thing she enjoys more than tearing through some tissue paper, it's baby dolls. It was love at first sight and, more importantly, she completely connected the dots that this meant she was getting a little brother. She pretty much immediately started giving him his bottle and changing his diapers and even bragged that she knew it was a boy the whole time. When we asked her what she wanted to name the baby doll, without hesitation she shouted: "Barnacles!" After Sherry and I completely failed at stifling our laughter, Clara explained that its full name was actually Captain Barnacles (a character in one of her new favorite shows, Octonauts). So yeah, she won't be naming her real brother… but we have called the bun "the barnacle" a few times since then.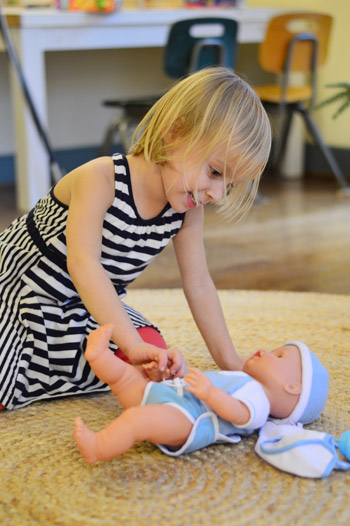 She (okay, well all of us) originally guessed we were having a girl. But our instincts started to shift to boy when Sherry's morning sickness wouldn't let up (this pregnancy is pretty different than the last). Which is good because Clara started asking for a brother, probably because a few of her best friends have baby brothers. Regardless of the reason, she couldn't have been more thrilled at the news. And so are we.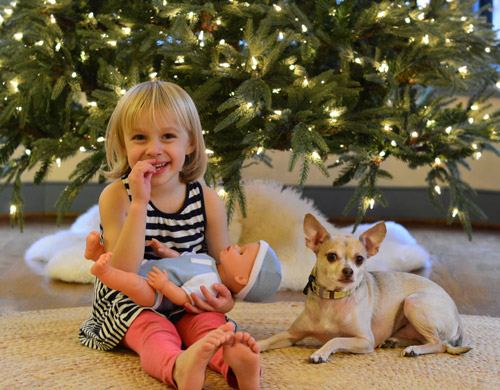 After about the sixteenth Captain Barnacle diaper change, Clara called up Nonna to tell her via FaceTime. She was really excited to deliver the news – and Nonna was just as excited to hear it!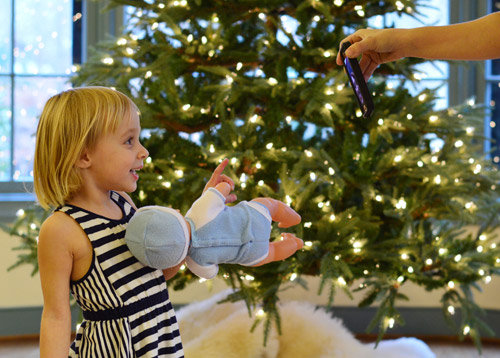 For telling my family here in town, we decided to make a little game out of the announcement. We managed to get my parents, my sister, and her family to meet us out to dinner last night (at Panera, since we're super fancy and all). We came armed with a bunch of blue and pink envelopes, so each person could make a final guess by picking a pink envelope if they thought it was a girl and a blue one if they thought boy.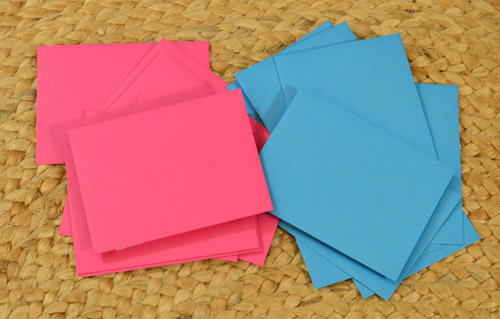 Then we had them all tear into them at the same time to see if their baby-dar was on point or not. All of the blue ones said some iteration of "yup!" or "bingo!" or "you betcha!" and all the pink ones said "nope!" "try again!" or "wrong-o!" We had about a 50/50 split in guesses, so even though half of 'em were off-base, everyone was thrilled. It was really fun to watch their faces as they all figured it out at pretty much exactly the same moment.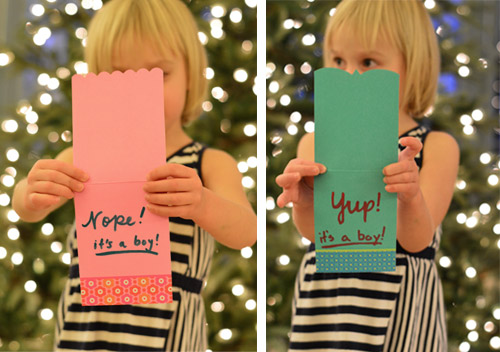 Then we got to make a whole bunch of other family & friend calls to spread the news (Clara was awesome about boasting "I'm getting a baby brother!" about 100 times to various friends and relatives on the horn). And that, as they say, is history.
Sherry and I are both really excited. We're mostly just thankful to hear there's a healthy bun barnacle growing in there, no matter its sex. But being able to picture this child – this boy! – a bit more clearly makes the excitement that much more real. As much as two little girls would've been fun, we're really looking forward to the experience of raising a son along with this great daughter of ours. Not to mention that Sherry's already going crazy looking at nurseries on Pinterest.
It's fun to think about the possibilities for that room now that we know better who will be occupying it. Not that we'll fill it with "man things" or make it all blue and green (actually, come to think of it, Clara's original nursery was blue and green) but it's just fun to talk about potential projects and colors and art now. The funny thing is that the nursery is the only room in this entire house that had pink trim when we bought it.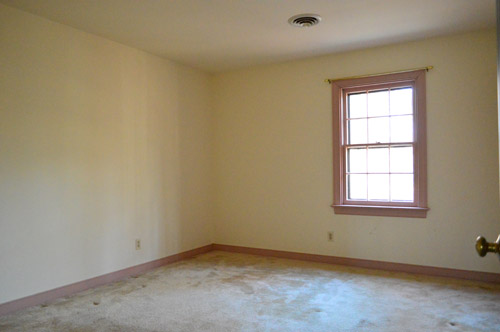 Good thing it's already painted white! Bad that the room is currently housing a bunch of random junk. Guess it's getting time to start working on that…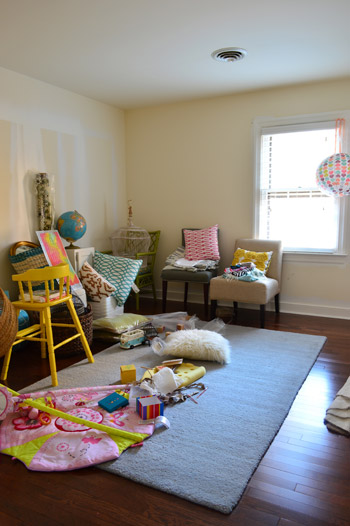 We'd love to hear your stories about finding out the sex of your baby (whether halfway through with an ultrasound, one of those early blood tests, or right there in the delivery room). And feel free to share how you told your family and friends. Was it a photo on Facebook? One of those blue/pink cakes? A box full of balloons? Or did you just call or visit people and blurt out the news? Any way you play it, it's a pretty exciting moment.