Every once in a while someone asks us where we found the table in the sunroom and it reminds us that we owe you some details.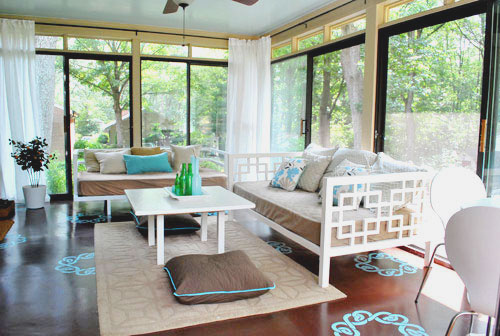 We actually DIYed it a few years back with a $7.99 lack table from Ikea and the old tabletop that came with the inexpensive thrift store pedestal that we bought to create this table in the corner of the very same room (see how we removed the original square tabletop and replaced it with a larger round top from Lowe's right here).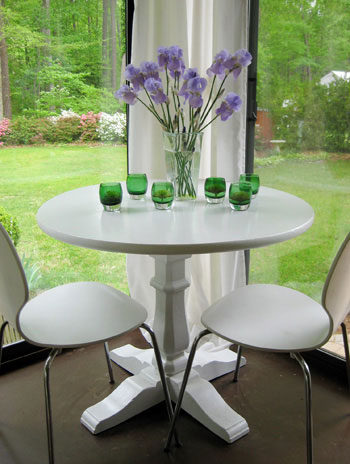 And since that original square tabletop was then up for grabs we decided to put it to good use as the new top for our lack table. Of course if you don't have a thrift store tabletop on hand, you can always buy a nice chunky square piece of wood from the hardware store (and even have it cut to size by them) to create one. Here's a view from below so you can check out the undercarriage: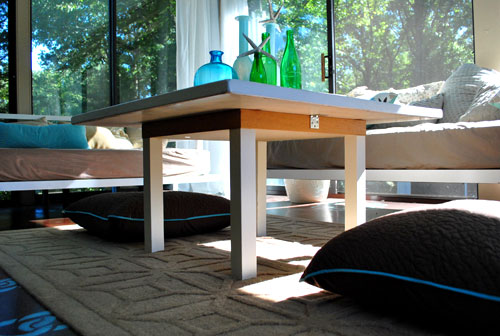 We just used simple metal L-brackets to attach the lack table to the new top for a chunky game table that we use all the time (we sit on the floor cushions and play Scrabble). Oh and our tip here would be to make sure the screws that you use to attach the L-bracket to the tabletop are short enough so they won't poke through the top of the table. That would be bad.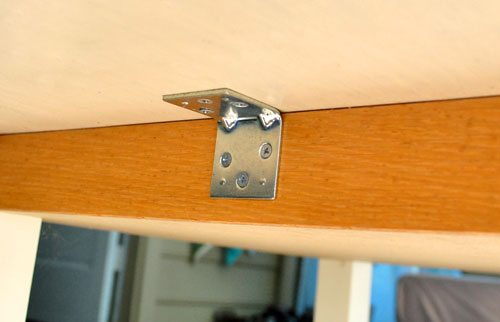 In case you're wondering why the top of the lack table is wood-toned while the legs are white, we originally used a wood-toned lack table and later switched the legs for white ones (we also had a white lack table around) when we decided we wanted them to match the top as opposed to having a two-toned look. We were just feeling lazy so we screwed the white legs into the wood-toned lack top since it was already attached with L-brackets to the new larger wood tabletop. We figure no one but Burger sees the evidence that the lack table was once a different color so it's fine. So that's how that little sunroom game table came to be. Have you guys done any more elaborate Ikea hacking lately? Any Target or HomeGoods hacking going on?
Psst- Here's our biggest Ikea hack to date, in fact it even landed us on ikeahacker.com a while back. We heart that site.