When does sharing things about your kids online become oversharing? And how do older kids who have grown up on their parents' blogs and social media feeds feel about having their childhoods posted for public consumption? You've probably noticed we're much more private about our own kids these days, and in this special episode we're diving into "sharenting" and the reasons why we've decided to scale back. We also talked with four other bloggers (Erin Loechner, Myquillyn Smith, Cassie Freeman, and Joy Cho) about how much is too much to share – and we loved hearing how they find the right balance for their family. It was fascinating to chat with people who all come at this topic from a different angle to hear what feels right for them and when they know they've crossed the line.
You can download this episode from Apple Podcasts, Google Play, Stitcher, Overcast, and TuneIn Radio – or listen to it below! Then use this page to check out any links, notes, or photos we referenced. Note: If you're reading in a feed reader, you might have to click through to the post to see the player.
Guests
Additional Reading
Below are some links to other posts and articles on this subject that have been helpful as we (constantly!) think about it:
There are certainly TONS of other reports and articles on the subject of "sharenting" so if you know of any – or have written one yourself! – please don't hesitate to share them with us on social media.
And here's that "Stay at Home Dad Meme" we mentioned our conversation with Joy. That's me in the upper left (pre-beard).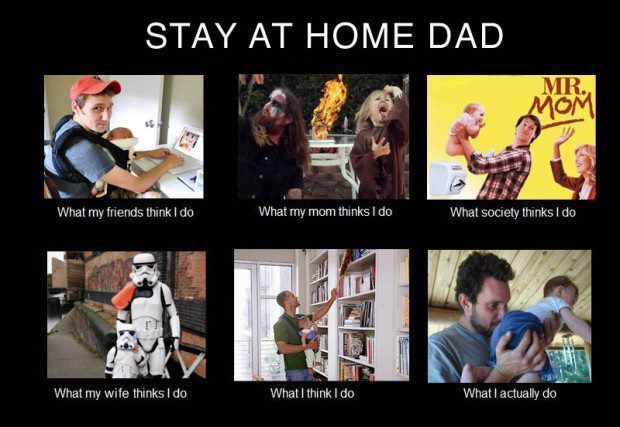 Lastly, a big thank you to Grove Collaborative for sponsoring this episode. You can head over to grove.co/YHL to automatically get $20 off your first order of $40 or more AND to get our favorite natural cleaner, Mrs. Meyer's All-Purpose Spray, thrown in for free!


Thanks for listening, guys!