Archive for July, 2010
You know nothing makes us happier than some good ol' DIY. Here's Elizabeth's letter:
If you can believe it, I've recently tackled a headboard project since becoming a mom seven months ago. I have to thank you for your wonderful tutorials because they have given me a lot of direction to get many things done! I wanted to share this particular makeover with you since I made a headboard inspired by your tutorial. Our bed definitely needed one!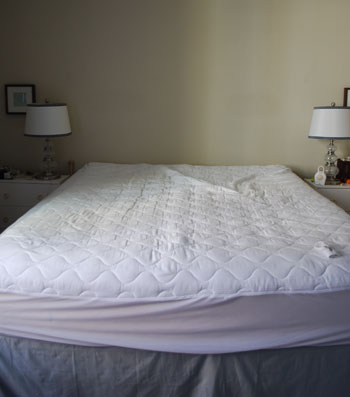 I purchased a piece of plywood and had it cut to an 82″ length at Lowe's. Once home, I traced my free-handed design on it and used a jig-saw to cut it out. This was my first time using a jig-saw and it was surprisingly easy. From there, I used some spray adhesive to adhere 2″ foam that I had cut. Then I simply covered it with fabric and I really love how it turned out!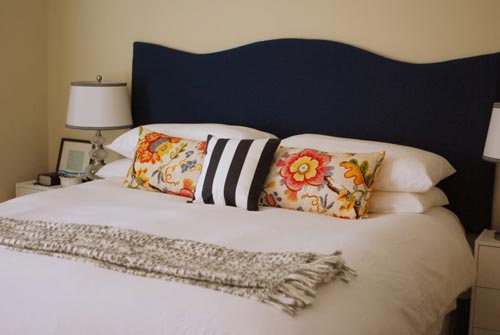 Anyway, hope you like it! Thanks for all the inspiration and tips! – Elizabeth
Didn't Elizabeth do a great job- especially since it was her first time slinging a jig-saw?! You can read more about her big headboard project on her blog. Anyone else out there ready to try something similar?
&nbsp&nbsp&nbsp
Even though the last thing we needed were more pillows (we have a ton of them that we like to migrate from room to room) we just couldn't pass up these fun yellow beauties from Target. So for 24 bucks a pop we took two of them home: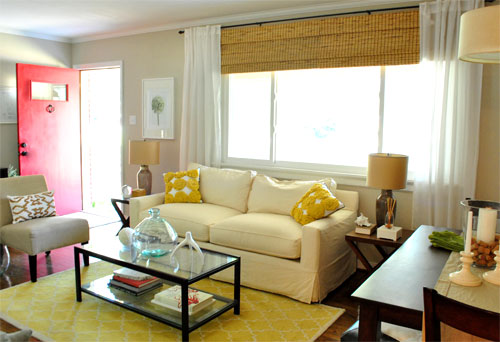 Sure we've found cheaper pillows (like this $2.50 guy from Bed Bath & Beyond) but we can't deny how much color and fun they bring to our living room, especially since they complement the patterned yellow rug and even seem to work with the fun geometric pillow on the slipper chair nearby. Lately we've really been loving a few pops of bright hue in a room to wake things up for summer.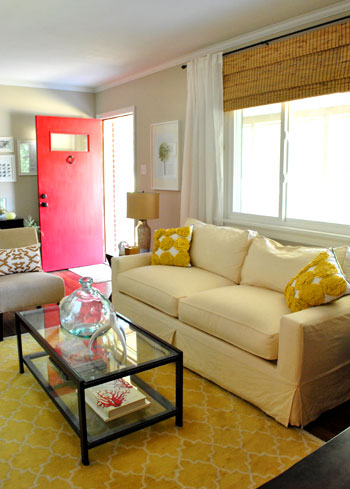 So if you want to make these babies yours, check them out right here. Oh and be sure to click the alternate photo to see the back (we love that pattern too).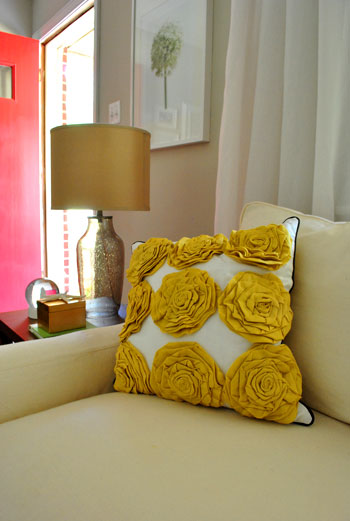 They're just so ruffled and fun that we couldn't leave without tossing them in our cart! What have you guys snatched up as of late? Any favorite finds from Target, HomeGoods, West Elm, or beyond? What about eBay and Craigslist? Do tell.
Note: Target didn't pay or perk us for this post or gift us the pillows- we just fell in love, bought 'em, and wanted to share the goods.
&nbsp&nbsp&nbsp