Archive for February, 2010
When Amanda and her husband Ken sent over the amazing before and after photos of their kitchen, let's just say our mouths literally watered. Here's their letter:
I really enjoy your blog and your knitty-gritty do-it-yourself attitude, so I thought you might be interested in our own kitchen remodel. We live in a little brick house in St. Louis, built in the 1930's. The kitchen had been redone in the 70's and the cabinets were kinda shoddy- plus, we needed A LOT more storage. Last summer we took the plunge and decided to tackle it. My husband and I are both graphic designers and very particular about design but the room came together so smoothly, with very little head-butting. The cabinets are IKEA and go all the way to the ceiling to add much needed storage. The wall with the new island was previously empty, so those 12 inch deep cabinets almost double our availability. We also widened the "nook" where the fridge is by two inches to squeeze in an actual pantry. We hired a friend to do the electric, my brother installed the floor and the tile backsplash, and the counters were professionally done but everything else is our own doing! We had NEVER done a project of this scale. Not bad for learning on the fly, right? It adds so much value to our home and we enjoy every minute of using it. Hope you like it! -Amanda and Ken

Here's their kitchen before the major overhaul: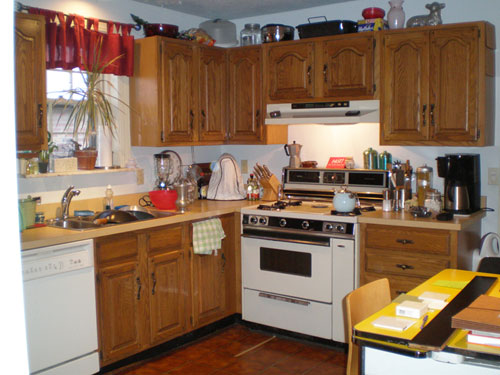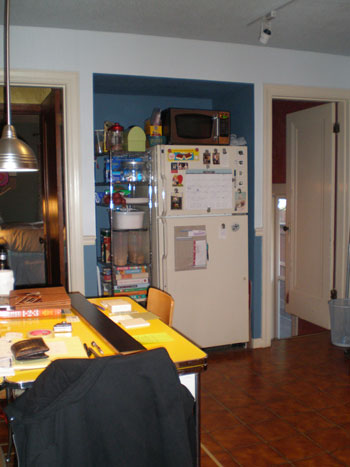 And here's the same space after they worked their makeover magic: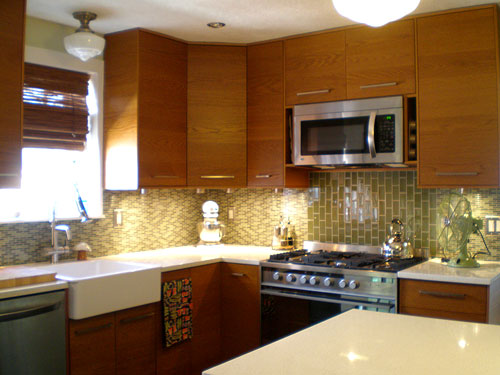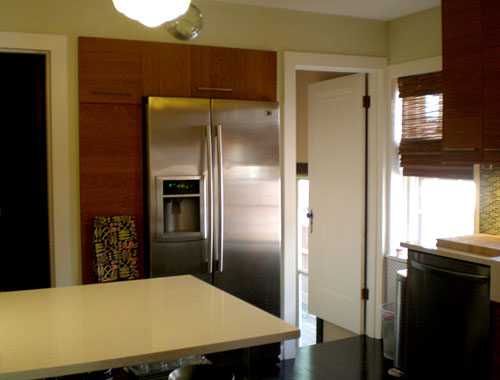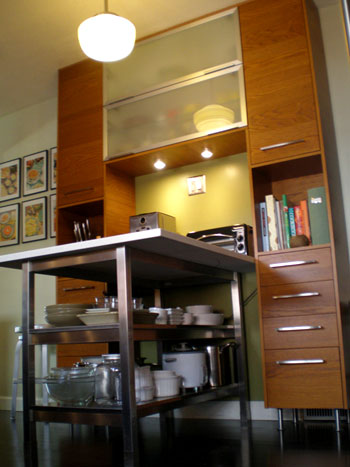 Can you believe that upgrade? Amazing. We love how they maximized every inch of space with ideas like building in that pantry near the fridge and adding that island (flanked by even more built-ins) to extend their workspace. This kitchen just goes to show that if you put a lot of thought into optimizing the space that you have you can end up with about 100 times more function and available stash space without sacrificing an ounce of beauty. Oh and here's a handy little source list from Amanda & Ken:
Cabinets and island table: IKEA
Flooring: BR111 from Lowes
Lights: Schoolhouse Electric (we live behind a school so we thought it appropriate)
Appliances: Fisher & Paykel range, LG microwave, dishwasher and fridge
Counters: HanStone quartz in Swan Cotton
Backsplash: Glass Blox
So what do you guys think? Didn't they do a fantastic job selecting those luxe looking finishes and layering both function and form into a formerly blah kitchen? We love that they were able to come together to create something they both adore while doing a lot of the work with their own four hands. And of course we're obsessed with that gorgeous backsplash of theirs. Yes please.
&nbsp&nbsp&nbsp

We've loved getting your read on quite a few surprisingly controversial subjects over the years (from whether you prefer wood or carpeted floors in the bedroom to which way you like to dispense your toilet paper).
Some topics elicited way more responses than we ever thought possible (like this chatter about how early is too early to decorate for the holidays). While others got unexpectedly heated (who knew there were such strongly opposing views when it came to being pro or anti cul-de-sac?).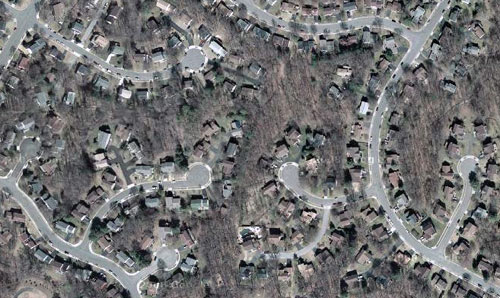 So now our big question is: got any more questions?
It's not really that we're "out" per se. There are always about a million things to ask, from what upholstery fabric you prefer (velvet? chenille? microfiber? duck?) to whether you like sofas or sectionals better (and why). But we thought it was about time that we asked you guys what big important home-related conundrums are plaguing you so we could officially add them to our roster of Burning Questions.
So what say you our curious readers? Is anyone out there dying to discuss the pros and cons of slate roofing vs. metal or asphalt ones? Anyone else wondering if a wood deck or a stone patio is more popular among our bevy of opinionated readers? Just comment on this post with any and all home or decor related burning questions (general ones where everyone can chime in, like "this vs. that"- nothing too personal to your house or your sitch) and we'll do our best to address as many as we can moving forward. Sounds like a good time, eh?
Image from Google Maps (it's actually my childhood subdivision).
&nbsp&nbsp&nbsp