Archive for January, 2009
Once again, we loved reading all of your entries in our latest giveaway for two boxes of Castalina's new line of pewter accent tiles. We got some quality laughs out of your geeky admissions ("I'm geeky over all things pirate" – nice, ljcadv) and were glad to see you were as excited about these beautiful tiles as we were (Lorri even dubbed herself Queen Pewterness of Pewterville).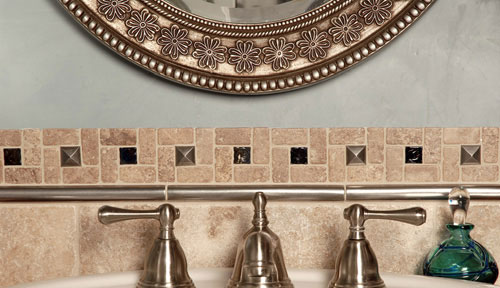 Sherry also pointed out that I should come clean about my other claims to geekiness: I went to a special science and technology high school, I was crazy for marching band, I worked part time at a library (I even pushed library carts in a local parade) and, well, enough about me. Let's talk about our lucky winner… Kelly Kettrick!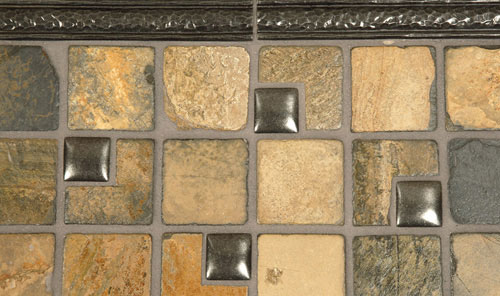 Congrats, Kelly! You must've appeased the random.org gods because you were selected to receive your choice of these hand-poured, artisan tiles. We can't wait to hear what sort of project you'll be adding some bling to.  And if you, or any one else, is looking to snag more of Castlina's tiles, you can find their entire line available exclusively at Costco.com.
Thanks again to everyone for entering. We've got a couple more giveaways up our sleeves at the moment, so keep your eyes peeled for another chance to snag some free swag. And thanks again to Castalina and all the other folks dishing out prizes to you lovely and hilarious people.
&nbsp&nbsp&nbsp
We spotted another fun little quiz on How About Orange this week. This one uses a few visual questions to determine what type of creative person you are. Feel like taking it for a spin?
Well we did, and we thought the results, while primarily entertaining, were relatively accurate for both of us. I'm definitely the more right brained half of the marriage, and the quiz appropriately deemed me a "Realist." I do like to express myself with an "ordered and structured approach," and technology does "help me create work that really has an impact" and (although a little too poetic for my tastes), I'd agree that I like my world "drenched in beauty."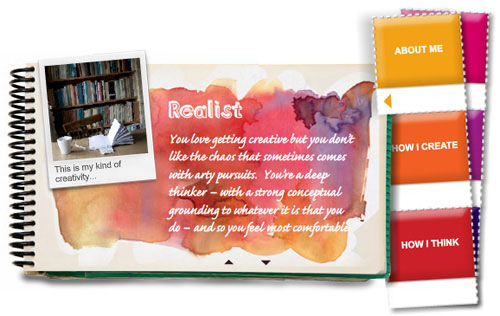 Sherry, on the other hand, was dubbed a "Bright Spark" creative thinker. The description basically confirmed what I already know about her – after all, her degree is in an artistic field and we met when she worked in a creative department. In particular, I thought "you grab any opportunity to record bright ideas as they strike" (there's a reason she's got a pen and pad next to the bed) and "you have plenty of new projects up your sleeve" were especially accurate. Just last night she was talking about five different projects around the house that she'd love to tackle this spring. In fact, I think I owe her "bright spark" for most of the work we've gotten done around our house for the past two and a half years.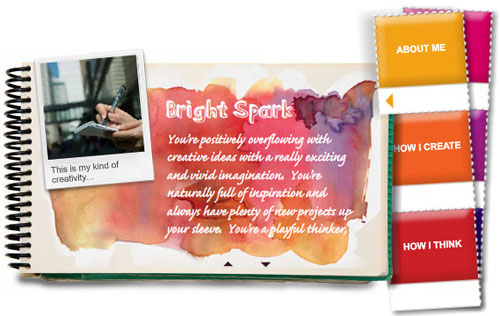 So what about you guys? In the mood for a pop quiz? Take it here – it only takes 2 or 3 minutes – and let us know what creative type you are. We're dying to see if yours are semi-accurate too.
&nbsp&nbsp&nbsp