As soon as we saw Brooke's stunning second floor conversion, we got a serious style crush. Check out her letter (and her fabulous before and after pics) below:
I'm a longtime reader and I thought you guys might be interested in the transformation the second floor of our house has taken. When we bought the house it was split into two apartments – first floor and second floor. We took the second floor, gutted it, and over a period of 18 months (with a lot of help from contractors), converted it into a beautiful bedroom and family room. Enjoy! – Brooke
Here's the stairway leading to the second floor (before on the left, after on the right):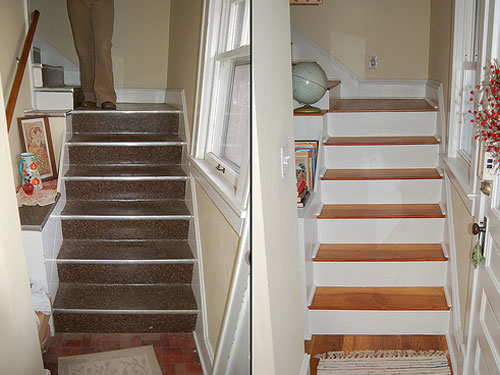 Here's the second floor kitchen (which used to be necessary when the second floor was a separate unit) that they turned into a spacious bathroom: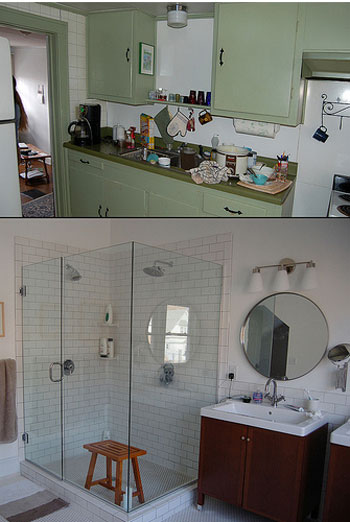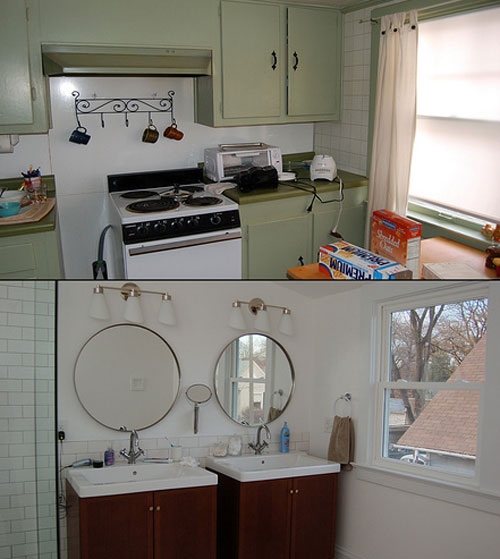 And the family room that they totally transformed (love love love the cow hide rug, the parson's desk and the tree in the dormer nook):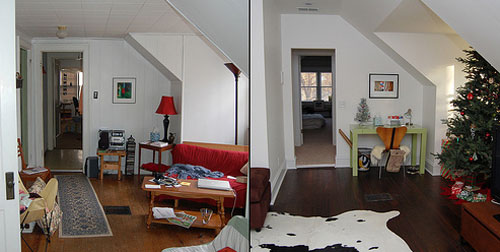 Now was that little before & after tour not tastier than a gingerbread cookie? Thanks so much for sharing your entire second floor makeover with us Brooke! It looks good enough to eat.