As exciting as it has been to move into this new house, it was certainly sad to say goodbye to our old house and leave behind all of the parts (and projects!) that we couldn't take with us. The penny tile backsplash. The deck. The fireplace. Wait, scratch that last one.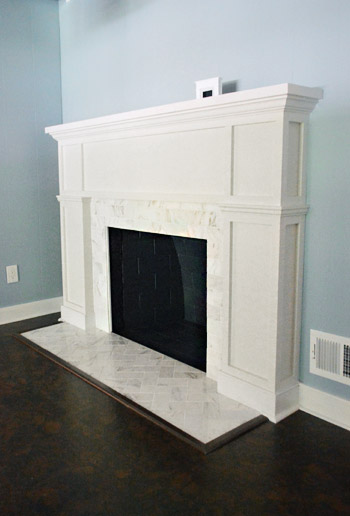 Let's zoom in a bit closer on that little item sitting on the mantel. Well, what do we have here?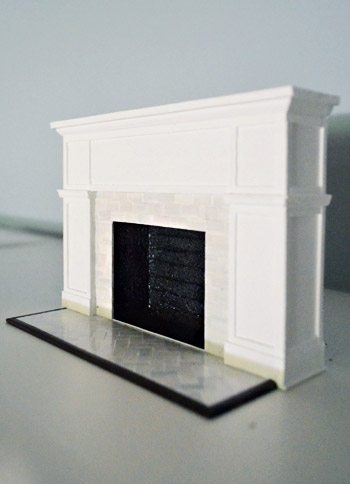 That, my friends, is an amazing miniature replica of our fireplace. Miniature as in completely portable and yes-it-totally-came-with-us-to-the-new-house. It's the creation of Lisa Harrold, a recent fine arts graduate in the UK who specializes in miniatures. She emailed us to say that as a fun exercise to keep her skills fresh, she decided to recreate our fireplace – only smaller. Much smaller.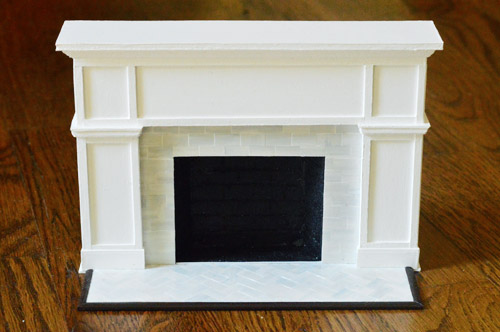 Since it wasn't of much use to her after it was done, she asked if she could send it to us as a housewarming gift, and once we convinced her to let us pay her for it and the shipping, it immediately became one of our favorite accessories in our new house. It doesn't have a final resting spot quite yet (it's a bit too big/delicate for Clara's dollhouse) although it might end up on the living room built-ins. These photos are more just my (failed) attempt to photograph the amazing detail that Lisa put into it. They don't come close to doing it justice.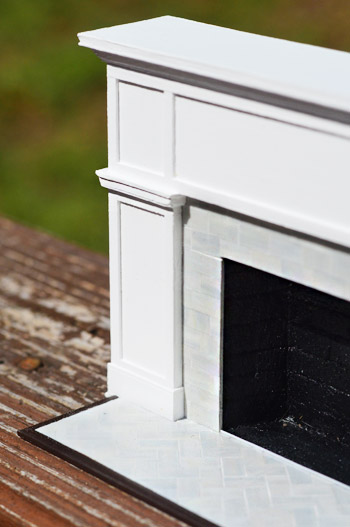 If the darn thing weren't so awesome, I'd totally film a monster movie where Burger destroys it Godzilla style. Although that would also require Burger working on his destructive monster face. Right now he's mainly giving me "confused" and "when can I eat the treat you hid behind this tiny fireplace?"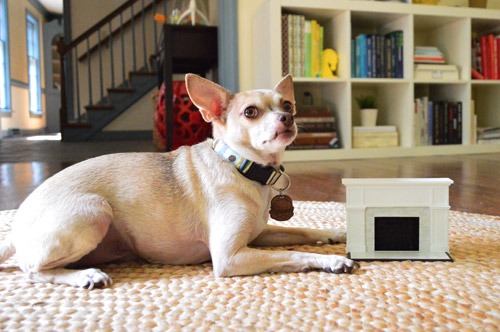 Yep, still just wants that treat. Guess the mini-fireplace is safe from annihilation for now.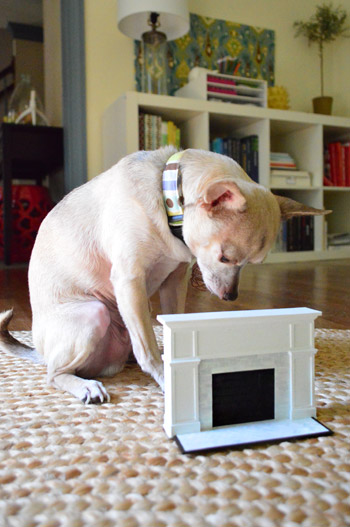 Thanks again to Lisa for the awesome and meaningful mini fireplace. We're so touched to have such a tangible memento of the love that we put into that house, and we thought sharing the goods might even inspire someone else out there to take something they love with them (Sherry wants to buy them as gifts for everyone we know). We may just have to dig up something from our first house that we can hire her to miniaturize. Sherry thinks the laundry nook would be cute. Or maybe we should go with the living room fireplace, to keep with the theme. You know we love a collection…