Thank goodness we learned something from buying our first house and decided to pay a few hundred dollars for radon testing this time around. As part of our new home's inspection, we paid a local radon company to conduct a multi-day test to ensure that dangerous levels of radon aren't present (for any locals who are wondering who we used, we went with Radon Ease, because they don't remediate, they only test- so there's nothing in it for them to find radon).
Sure enough the readings came back above a 4… which means there were dangerous levels of radon present in the home – enough to call for professional remediation as the solution. But instead of that 2K investment falling on our shoulders, since we tested during inspection the sellers kindly agreed to fully remediate for us – and even did a follow up test to determine that the radon issue had been completely resolved. Talk about a money saver!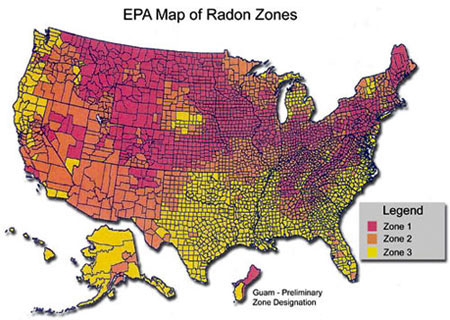 But let's rewind to the good ol' days when we learned our radon lesson the hard way. We opted not to pay the few hundred beans to have our first house tested during inspection, and just used a $15 test from Home Depot once we moved in. Horror of all horrors, our house was teeming with highly unsafe amounts of lung-cancer-causing radon (akin to smoking around five packs of cigarettes a day!) – which left us scrambling to pay thousands of dollars to remediate things without the help of the sellers (since we skipped that test option at inspection). It involved installing a semi-elaborate system in our crawl space that vents up through the house and out the roof to suck in and direct all of the naturally occurring radon from under our house through the pipe instead of letting it hang out in the inside air that we breathe. Tres annoying. But effective. Here's more info on that debacle (and on radon testing and remediation in general).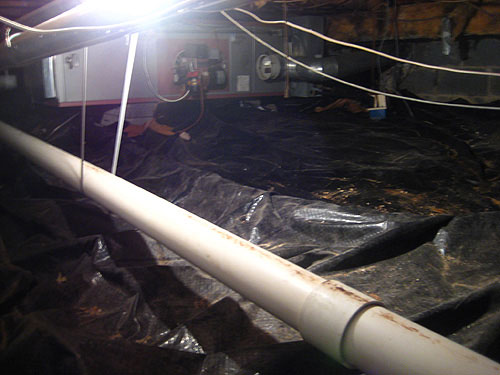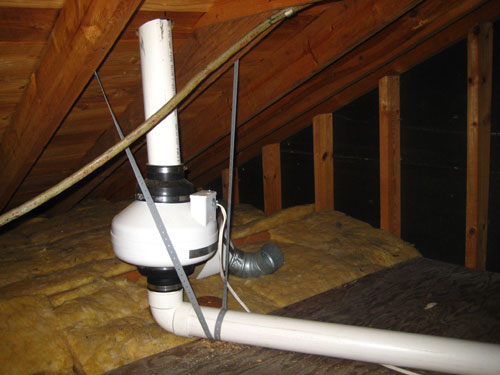 Long story short, we considered it to be a (somewhat expensive) learning experience and we're so glad we officially tested things this time around during our inspection period! The great new is that results came back suuuper low after mitigation (around .5, which is amazing – even lower than outside air). So to anyone living in Virginia (which is especially known for dangerous radon levels) or anywhere else with radon issues, we definitely recommend testing your house. Click here to see if your county lies in one of the red "danger zones" from the EPA's map, pictured above. Even if it's well past inspection or moving day, you can buy charcoal test kits at places like Lowe's or Home Depot and it can save you (and your babies, pets, and family members) from inhaling the equivalent of a carton of cigarettes a day. Le gross.
Have any of you dealt with the house bummer that is radon? Let's commiserate.
Map image courtesy of the EPA.
Psst- We went nursery crashing again over on BabyCenter. Click here to see that charming baby bedroom.