Our house.
That's right a crew of ten is currently here shooting another exciting glossy magazine feature about our home. And this time there's even a hair & make-up lady and a wardrobe stylist. We've never felt so important… or self conscious (here's hoping we don't look like giant nerds on film!). The rest of the mob consists of an assistant to the wardrobe stylist, the photographer of course, his two assistants, the creative director, the prop stylist, his assistant, and a videographer. Of course Burger's making lots of friends and faithfully following all the people whizzing around with reflectors, tripods, and pillows. In short: it's chaos. Beautiful, orchid-riddled chaos. As proof, check out this shot of our sunroom chock full of props and equipment: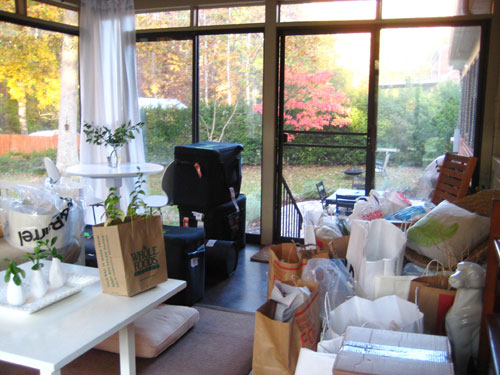 And we wouldn't have it any other way. It's honestly more fun than a barrel of monkeys. We'll tell you guys more when we can, but for now we'll just have to leave you a hint about which mag we'll be in next April. Here's your clue: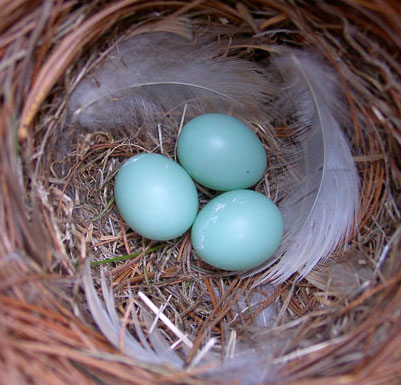 Feel free to guess, and stay tuned for all the details as soon as we're allowed to spill the beans…
Image found here.
Update: For the big photoshoot reveal, check out this post and this post.