By now everyone's probably aware that there's a $5,000 bonus up for grabs for the person who earns the most votes on their project over on BHG.com (remember we did this to our porch?). And although we're holding steady at second place, a bunch of people have commented and emailed us to ask what we would do with BHG's $5,000 bonus if we were lucky enough to take it home. Of course our initial reaction is always "well, we hate to count our chickens… especially since the competition is so fierce and we definitely have some ground to make up…" but since you guys are very (very) persistent we figured we'd indulge you (and ourselves) and let our home-improvement-loving imaginations wander.
After all, $5,000 is ten times the amount of money that we had for the challenge (!) and although we would donate some of it to one of our favorite housing charity here in Richmond, we'd definitely put the rest right back into the house (no shopping sprees at Bloomies or fabulous vacations for us). Of course your votes would help that become a bit closer to a reality (if everyone who read this post voted once a day until June 12th we'd definitely be contenders). So without further ado, here's what we'd do:
#1. Retile the hearth of the living room fireplace (it's actually just old red terra cotta tile that we painted white and then sealed with about a hundred coats of water-based polyurethane). We'd love to do something with white river rocks, glass mosaic tile or even white marble so here's hoping…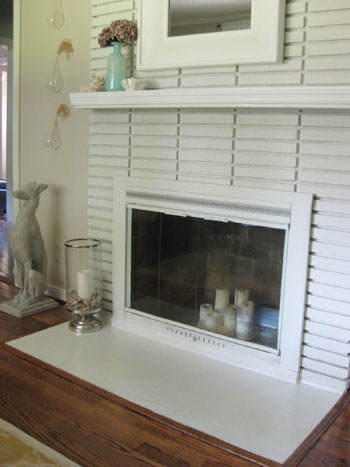 #2. Replace the boring builder light fixtures in both of our guest bedrooms. But they both won't just be something off the shelf. That would be too easy. We're thinking we'd love to DIY a large drum shade with little cascading tabs of white felt, or even something woven or rattan (perhaps made from a repurposed runner or a few woven placemats).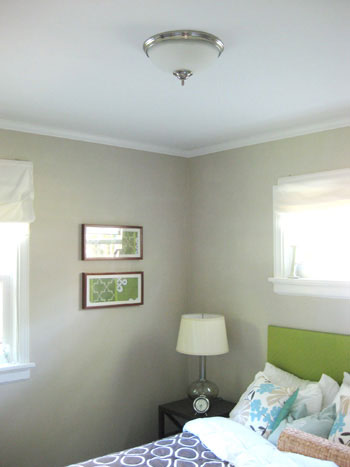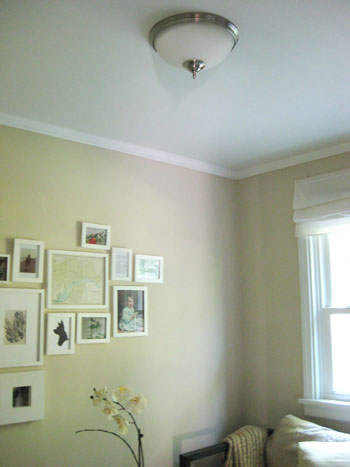 #3. Completely overhaul the 50-year-old bathroom. We're talking tile work, maybe some wainscotting, a new vanity/sink, etc. We did our best to salvage our vintage tile, but there are cracks and discolorations everywhere we look, so one day we'd love a complete redo. And that day would certainly come sooner with a little extra cash in our wallets (and you know John's itching to pick up the sledgehammer, right?)…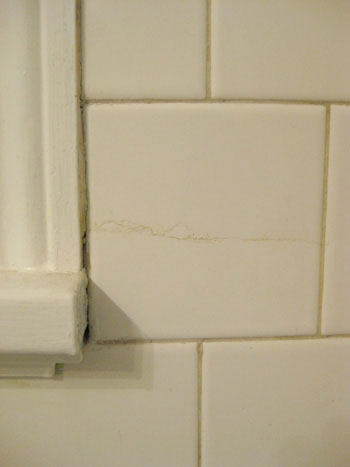 #4. Add a lounging area to the patio. We'd bring in some planters, some posh West Elm-ish lounge chairs, a few accent tables and even an all-weather rug to make our little table-only patio into a bona fide outdoor room. Maybe even build a stone fire pit. That would be cool, right?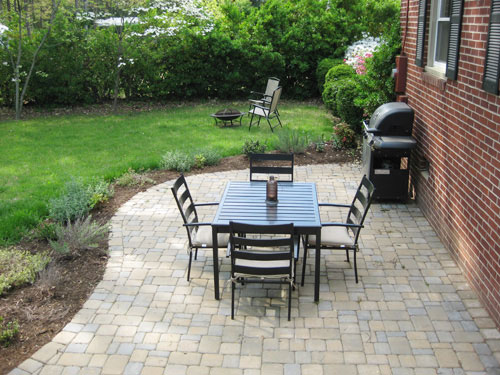 #5. Introduce a bit of layered, textural interest in the half bathroom. This one's gonna be a surprise so that's all you get.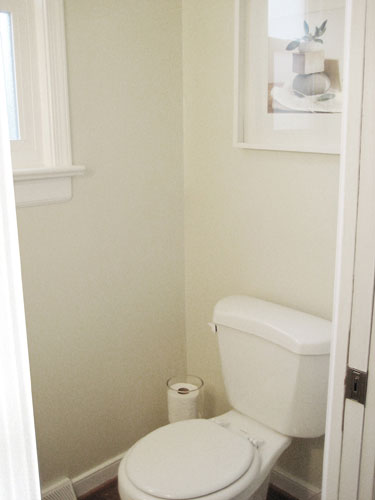 #6. Transform our secret room. Yeah, we actually have a separate entry basement under the sunroom that currently looks like this. Pretty nasty, eh? But we've dealt with some pretty bad befores and we actually have a plan for this mindnumbingly terrible cinder block prison.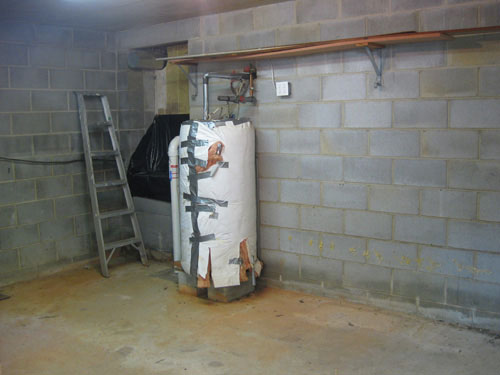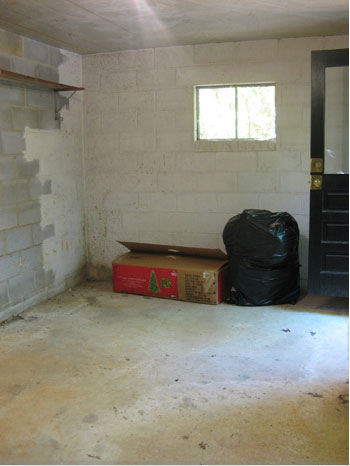 You may be asking yourself if we're confused and think that the BHG bonus is $50,000 and not $5,000, but we're cheap little buggers and a few of these projects would only run us around $100 which would leave a lot more bank for a few of the more major tasks on our dream to-do list.
And of course we have to say that we're extremely thankful just to have been included in the challenge and to be among such fabulous fellow bloggers! And if the extra moolah isn't in the cards we still have big plans here at Casa Petersik. This is just what happens when we let our imaginations wander… we get all hyper and sweaty. Thanks for the fun!