We wanted to elaborate on our response to a question Alyssa asked on Wednesday about the framed map in the photo below: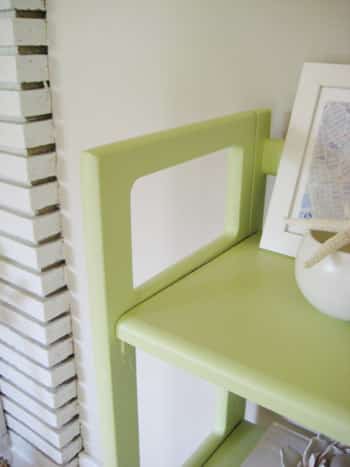 What you see in the white frame on that shelf is a card included in the City Walks: New York boxed set. For those those not familiar with the City Walks series, they're small boxes that include 50 "adventures on foot" through different cities across the globe. That means you get 50 unique cards outlining different walking tours, complete with a map, directions and fun facts about the things you'll see along the way.
I got the New York edition as a gift when I moved there but had no idea what to do with them once we escaped to Richmond. But when we were looking for cheap art for our first apartment we realized they were the a fun, quirky way to pay homage to our former hometown. Each 4×6-ish card fit perfectly in some inexpensive white frames from IKEA, so we created this collage in our old dining room.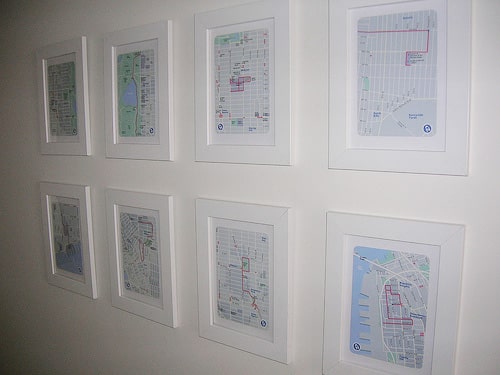 We chose 8 cards that highlighted areas of NYC that were special to us – places we lived, places we worked, places we loved – so they've been with us ever since we first framed them two years ago (although they've been displayed in about 50 different places since then).
City Walks has editions for Washington DC, Boston, San Francisco, Los Angeles, Chicago, Paris, London, Rome, Amsterdam, Barcelona and Vancouver. Plus, there are some versions for kids and even a couple "Village Walks" for quainter places like Tuscany, Provence and Ireland. Each set is available on Amazon for about $15, which breaks down to about 30 cents per card-turned-art. Note: If you City Walk folks are reading, we're more than happy to help with City Walks: Richmond.