We're clearly too old to go trick or treating tonight. So we enjoyed our own version of it last weekend by treating ourselves to a stroll around a historic downtown neighborhood in search of some tricked out Halloween decorations. To be honest we didn't find that many (wait til Christmas when everyone goes bonkers) but we did stumble upon a handful of subtle and stylish autumn arrangements worth sharing. Let the virtual house hopping begin…
This little pumpkin + mum arrangement reminded us of our own front steps… if only we had the amazing door, classic columns and wide stairs to go with it.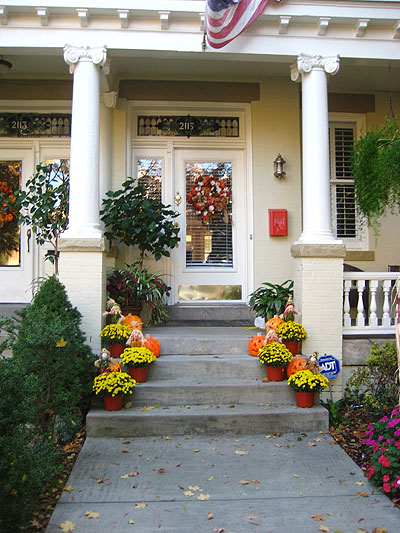 This house taught us to not stop at a simple autumn wreath when you can do a little spooking through the window (this awesome ghost was actually painted on the back of a rolling shade that must get hung every October- such a great DIY idea). Boo to you too.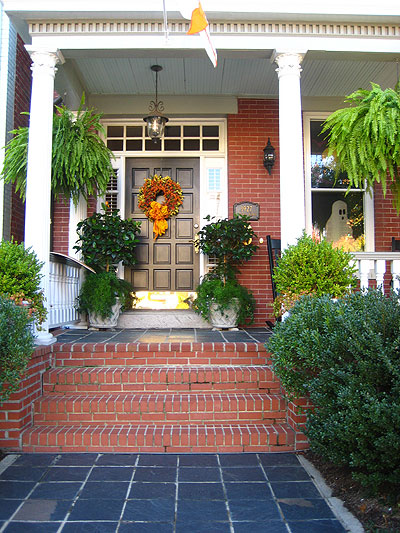 And upping the ghost ante a bit is this house, which nicely balanced the whimsical kitsch-factor of Halloween decor (the spider and the ghost) with a nice collection of classic autumn accents (the plethora of pumpkins- including the mini ones lining the transom window above the door).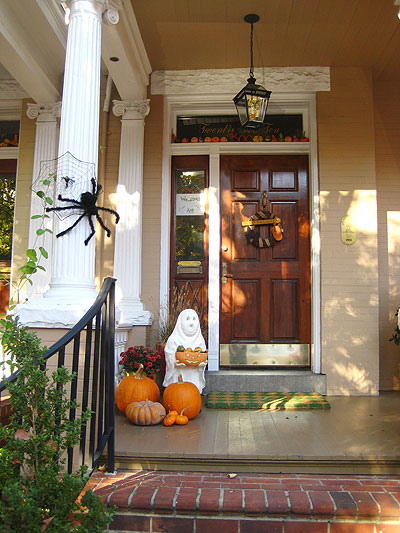 And before we leave the Halloween theme for good this year, here's the pic Jenn requested of our hand carved jack-o-lanterns all lit up and ready for all the little candy-hungry neighborhood ghosts and goblins.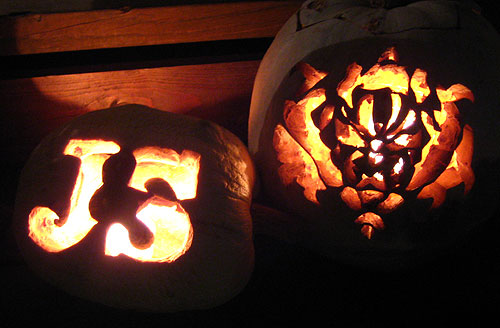 Happy halloween everyone! Be safe out there tonight… and eat Snickers and Reece's til you're blue in the face.