Someone hit the big 0-3 this week and that same someone is pretty excited about it!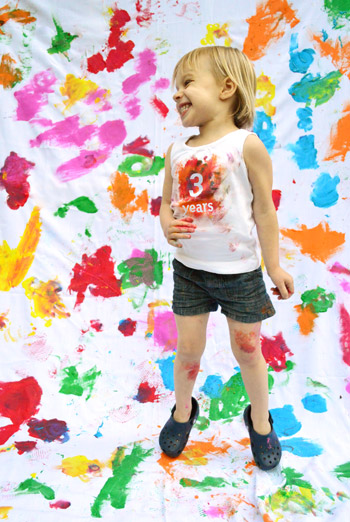 As you may have read over on Young House Love, to culminate this year's photos we again let Clara help design a custom "fabric" for her birthday picture. This time around it meant letting her paint directly on two yards of white cotton fabric.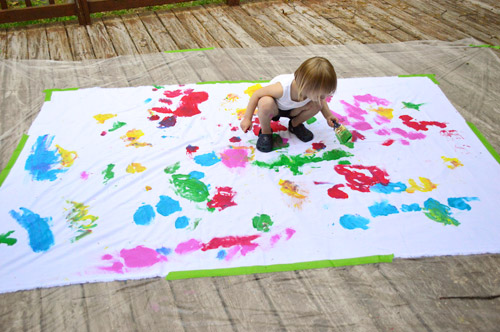 And as usual, we wanted to share some of our favorite outtakes with you guys. Like this one, where we asked her how old she was going to be. Pretend you don't see seven of those fingers.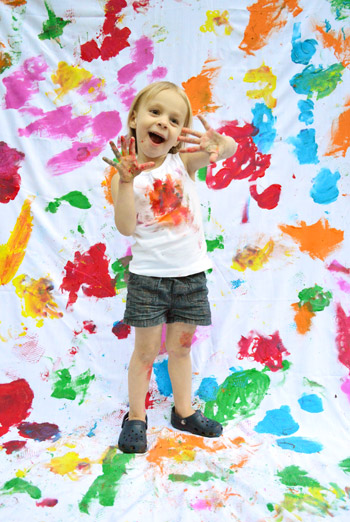 Here's her Home Alone pose.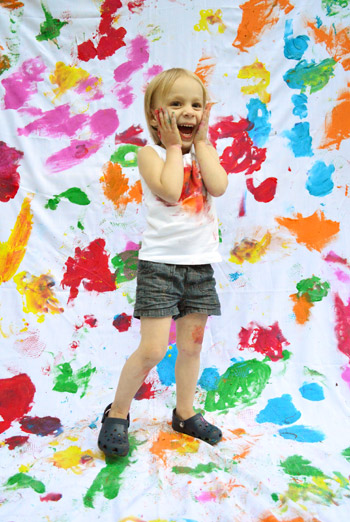 There was also a nice amount of marveling at the glorious mess that she made on her shirt.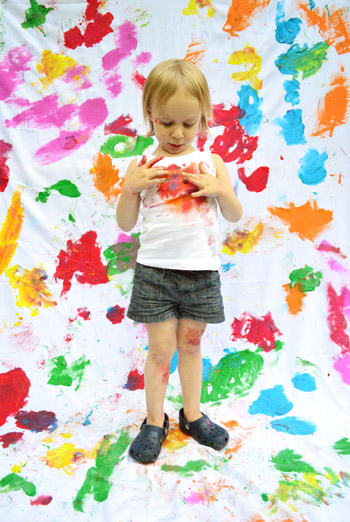 And a whole lotta swag.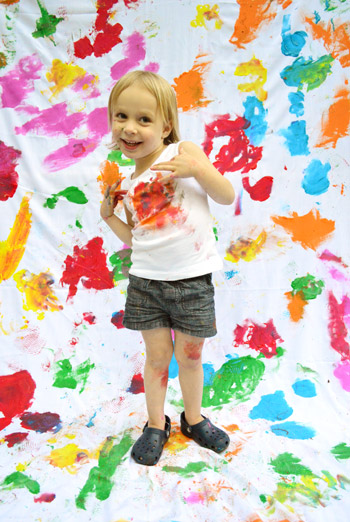 I wish I could remember how exactly this pose happened. Whatever it was, I'm sure it was some mix between dancing and making a dramatic exit. Wait a minute, is this crunking?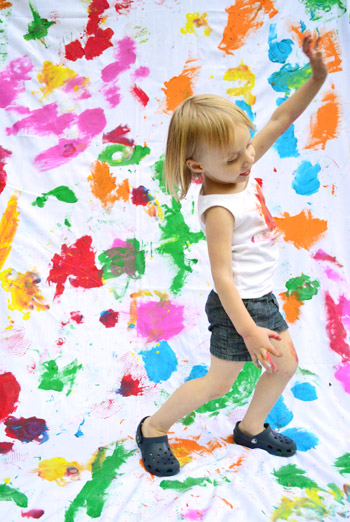 We also convinced her to sit down for a few photos (there was no fear of a little paint on the pants at this point).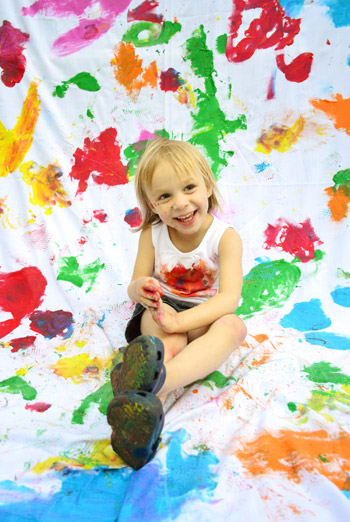 And apparently no fear of a little paint on the face either.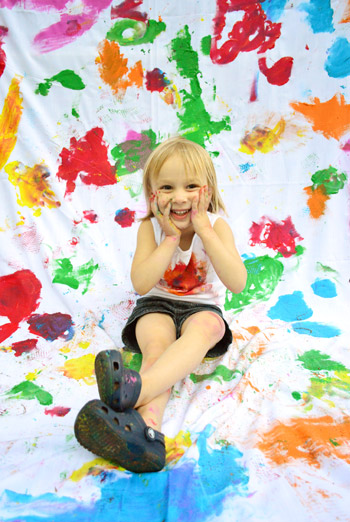 We also realized (too late) that it would have been cuter sans Crocs, so we snapped a few barefoot pictures at the end…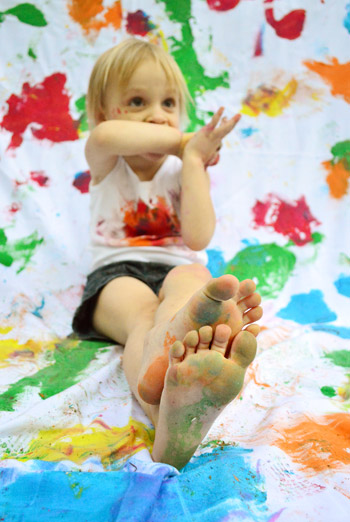 I know I'm biased but I'm pretty sure she's the coolest kid on the planet.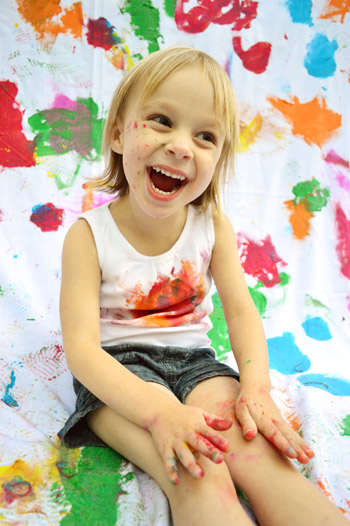 Happy third birthday beansie!