Young House Love turns one this week (insert party kazoo sound effect here). And to celebrate, we're doing a couple of things to mark the incredible year we've shared with all of you.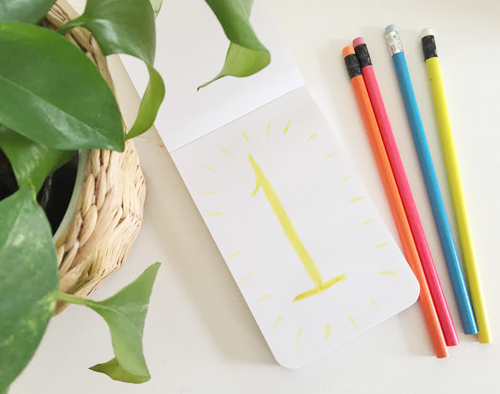 First, we've lined up a week of blogiversary-themed posts that take a look back at some of our (and your) favorite old posts coupled with some new stories and all the behind-the-scenes dirt. Plus we'll give you a chance to weigh in on what Young House Love will become in year numero dos.
But before we do all that, we wanted to take time to say "thank you." We never imagined 12 months ago that starting a little blog to document our kitchen remodel would snowball into full-time gig, and we have your enthusiasm and support to thank for that. Man, if only you guys could see how excited we still get every time one of you takes a moment to comment, well, you'd probably think we're crazy.
What's truly crazy though are all the strange and wonderful things that your support has brought us this year. We've found our way into newspapers and magazines and are eagerly awaiting our debut on HGTV (um, hello crazytown, we even got a call from Oprah's people). And while the exposure is euphoric (somebody pinch us) the fact that we're able to do what we love everyday (and still put food on the table) makes us feel truly blessed and appreciative for each and every one of you.
So again – it can't be said enough – thank you for all that you've done to give us the means and motivation to do this. Just call us your number one fans.