Many of you have requested that we feature a find of the week, and it just so happens that our first steal is something that we snatched up for our third bedroom. An adorable and cozy jute rug from the impressive clearance section at The Company Store. The charming stripes and wallet-friendly price tag (50%!) of the Newport Stripe Jute Rug made it a must have, and it looks right at home in our quaint little third bedroom (especially since the jute is great with the even-more-textured water hyacinth ottoman).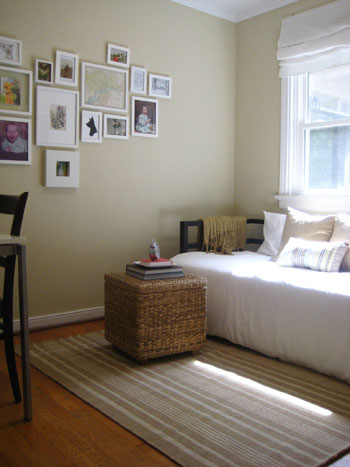 Our sweet new 4×6 foot rug was just $43. Plus the natural fibers are 100% green (as opposed to many other area rugs with harsh chemicals, glues and dyes) so we never have to worry about off-gassing in the room that will one day be the nursery. Score. And because we love a good detail shot, here's a close up for all the rug lovers out there: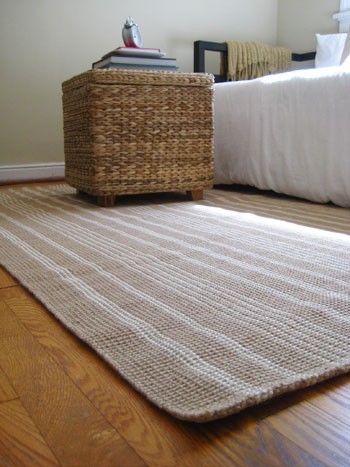 While we're at it we thought we'd mention that The Company Store is a pretty amazing resource for accessories and accents in general. I used to think they were kind of expensive but boy was I wrong (and missing out as a result of my wrong-ness).
So there you have our first steal of the week. Of course all of our steals won't necessarily be something that we've brought into our own home… but they'll always be fresh, fab and affordable items that are sure to swankify any space. And if you end up snagging one of our steals, be sure to send along a picture or two- we'd love to see 'em in your home too!