We had other plans for this week's post, but then Hurricane Sally made her way ever-so-slowly through the gulf and gave us a few solid days of rain, rain, and more rain. Thankfully it was nothing more than that (no power lost, and no flooding for us), which has us feeling incredibly grateful – and we hope everyone who was more directly affected is safe and their homes are ok. Since we couldn't take the outdoor photos we had planned for an exterior update this week, we realized we should build two blog pages that had been sorely missing for the last, oh, four months. So to everyone who has been asking for those, we finally made them!
First, we've got a brand-spankin' new Before & After page for our house here in Florida. Click HERE to see it.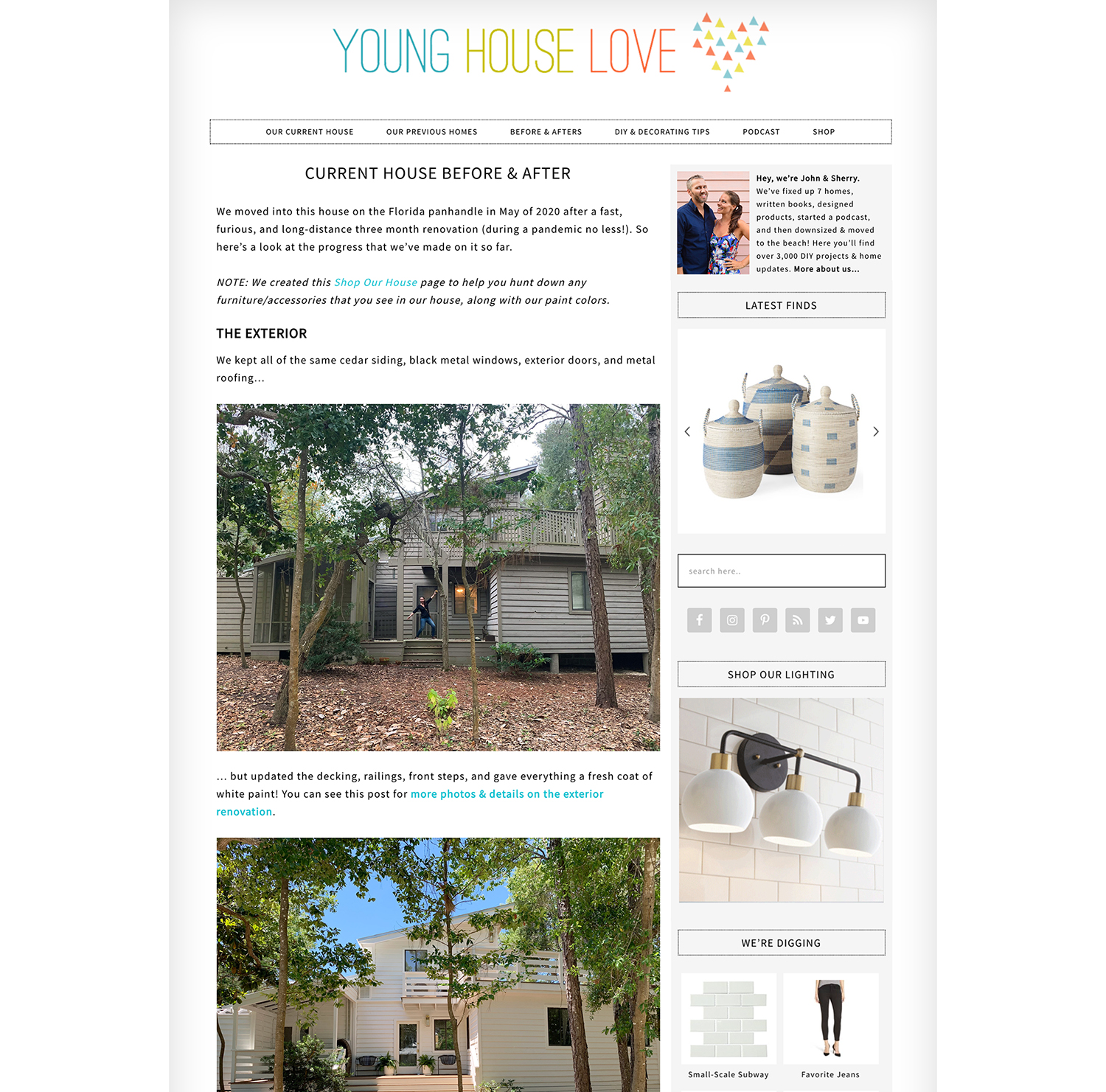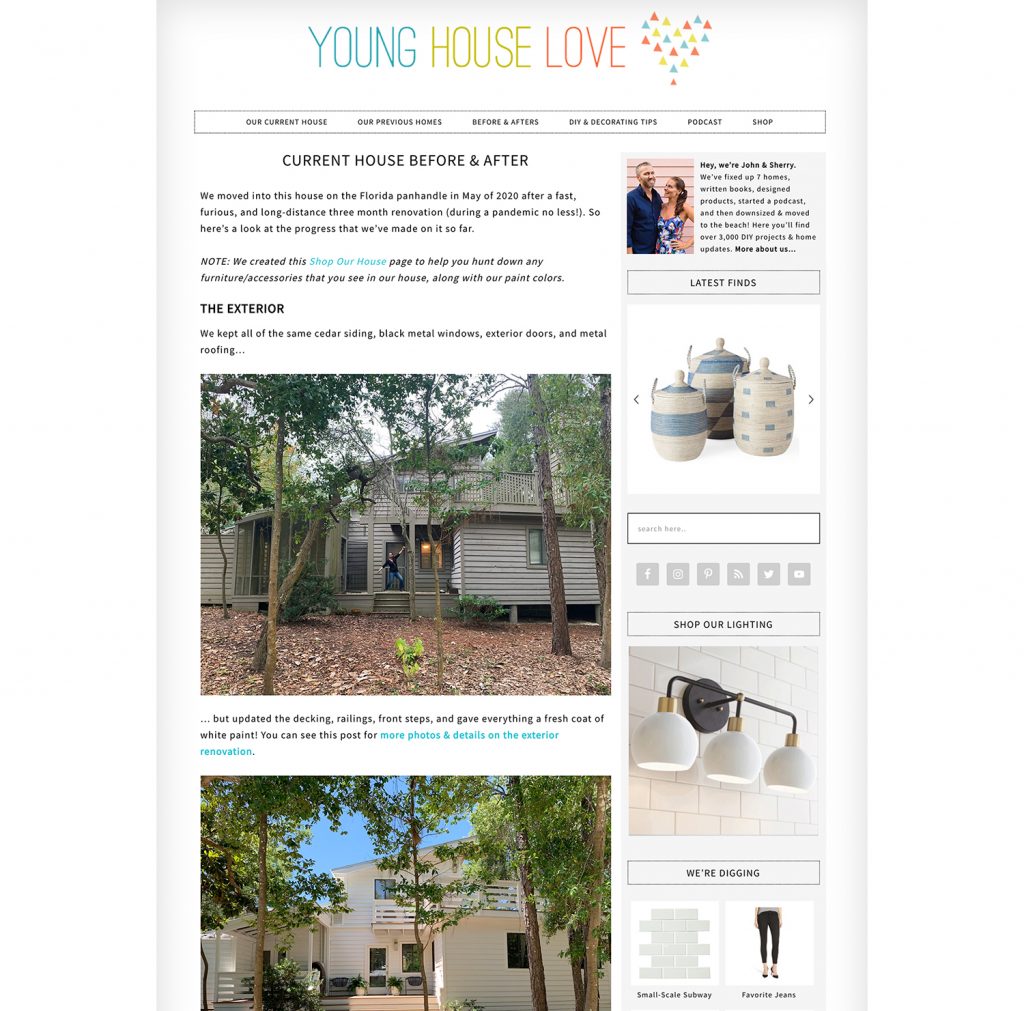 "After" may be a bit presumptuous since none of our spaces have reached what we believe will be their "absolute final stages" (it has only been 4 months!) but they've all come so far – and we have to admit that they feel extremely good to us already! Surprisingly good. We feel so so settled here after such a short time. Moreso than any other house we have owned. Maybe because it has been a pandemic so we're all home all the time, cooking nearly every meal in the kitchen, making each space work extra hard since we also have virtual learning going on, etc?
So who knows… maybe some of these spaces will remain largely unchanged for months or even years! You know we'll keep you posted as things evolve. And at least now you can quickly see where we started and how far we've come so far for each space in our house, thanks to finally building this page.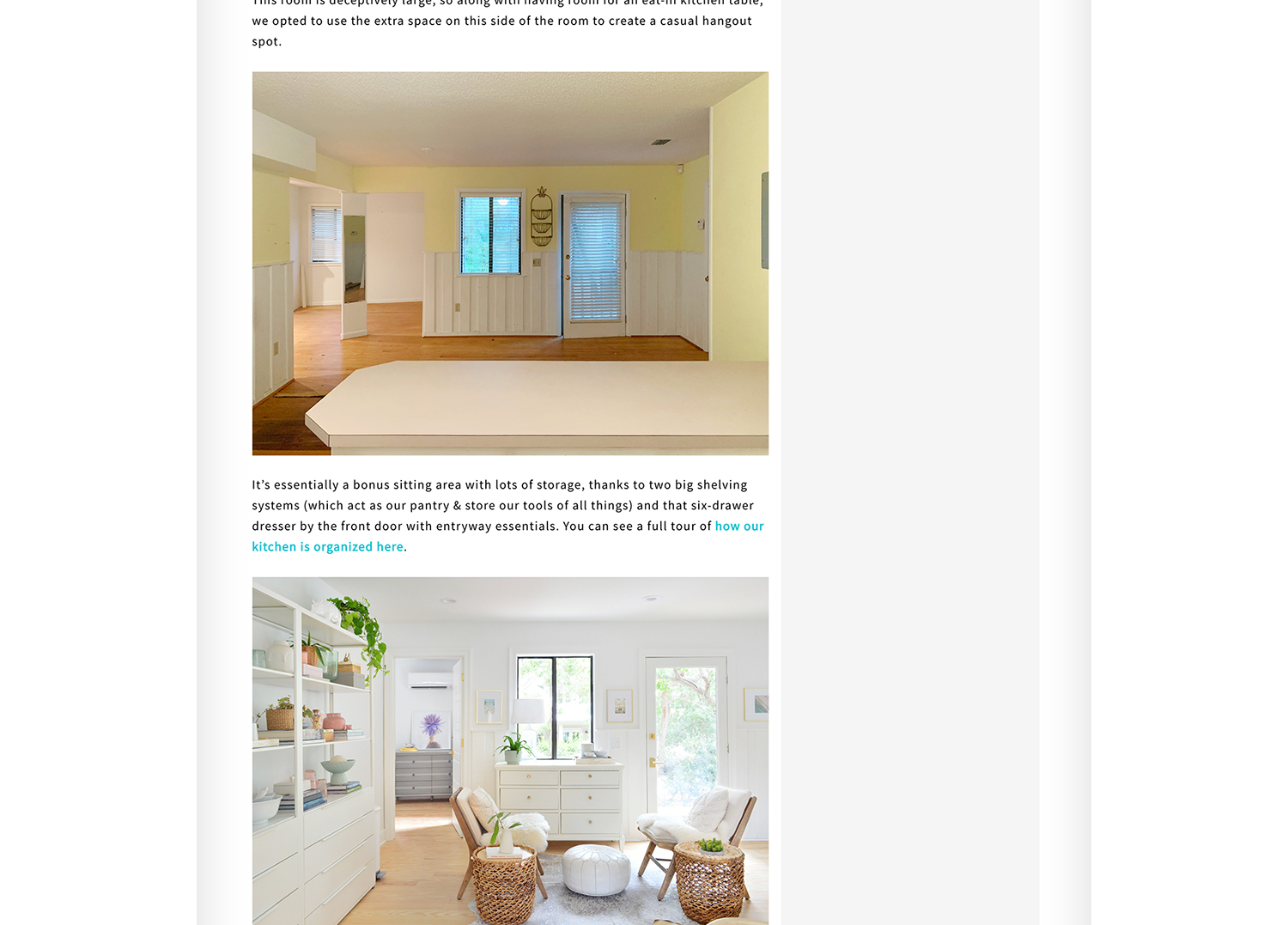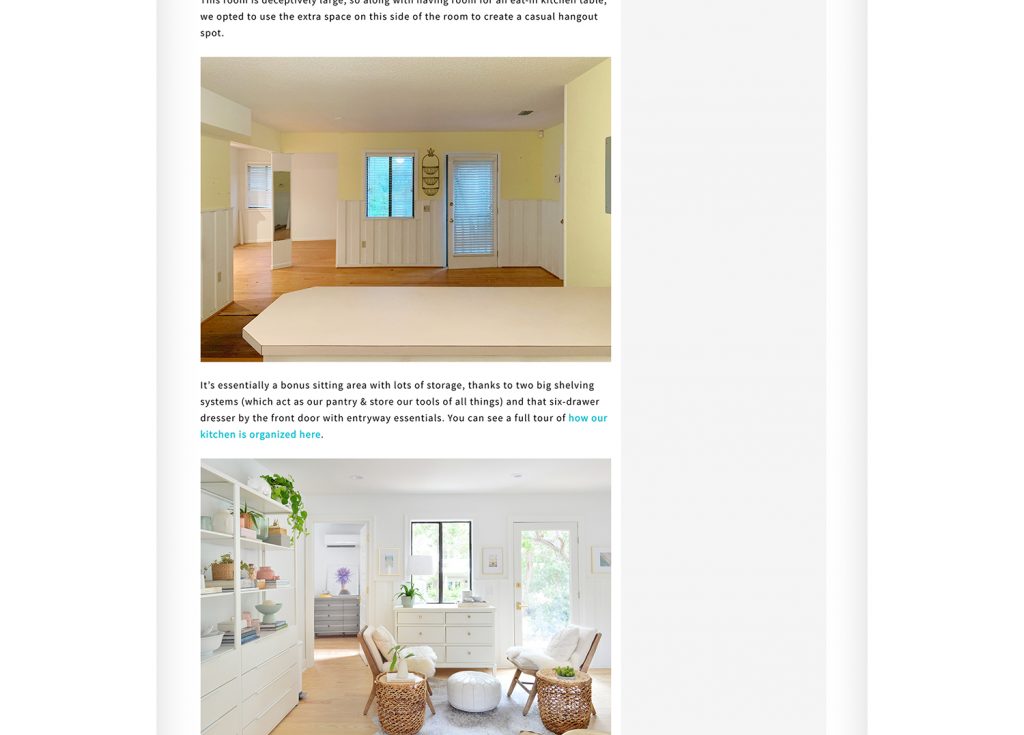 Like our other Before & After pages (you can find them all on our menu under, you guessed it – "Before & Afters"). It's a page that we'll attempt to keep updated as we make progress and take new photos. But for now, it's a great place to see a quick snapshot of the makeovers so far AND get the links to more info on each of the projects if you see one that you want to know more about.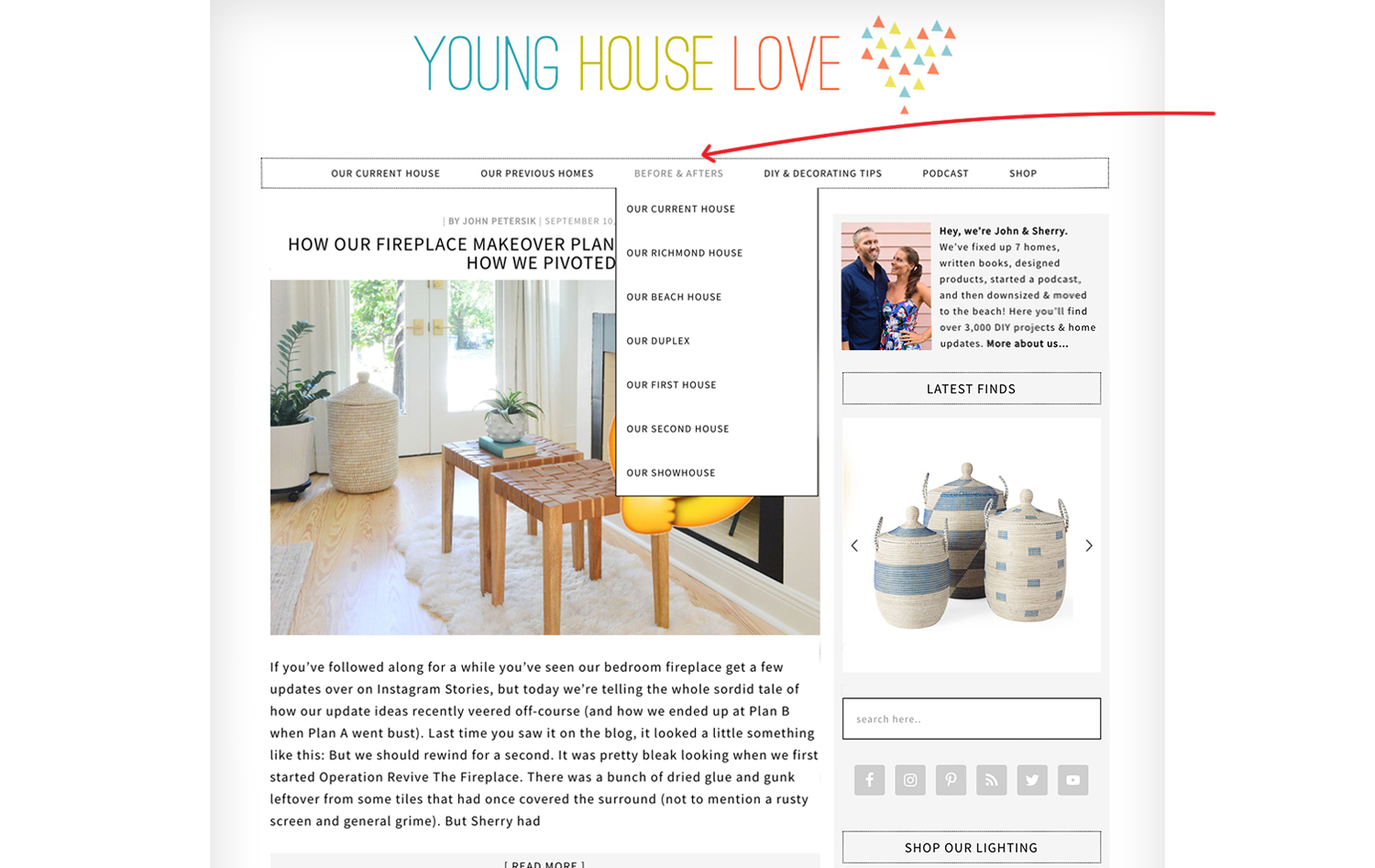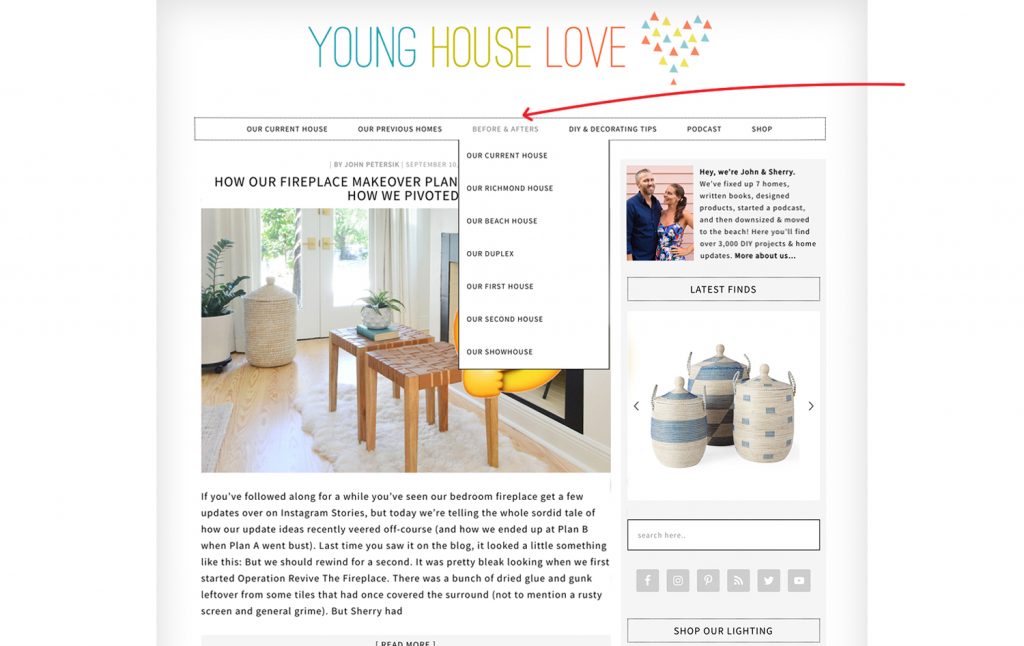 In addition to the Before & After page, we've also created a new "Shop Our House" page for our Florida house – which so many of you have been asking for since we've always shared them for our previous houses to help you find paint colors & sources more easily. Click HERE to see it.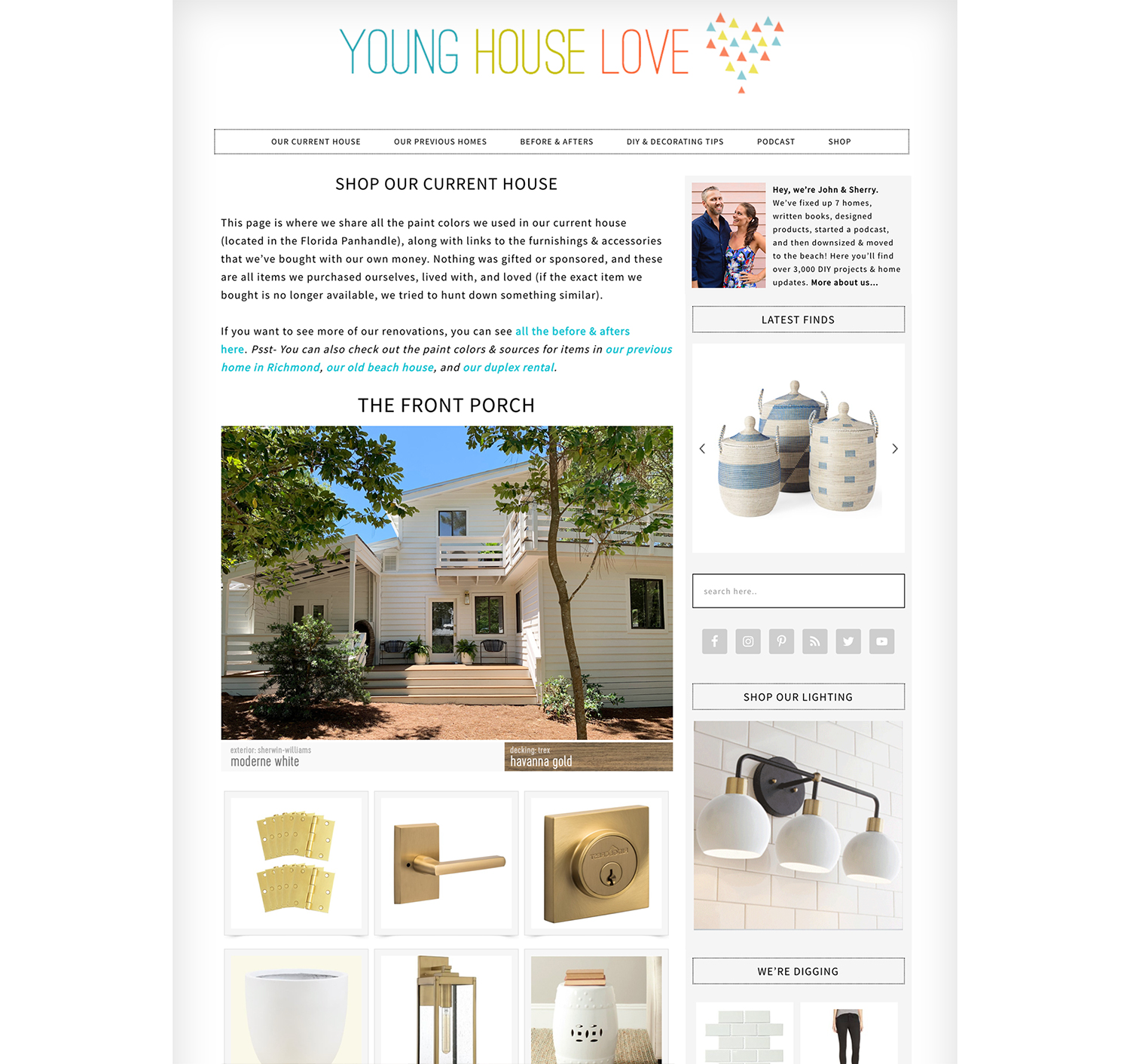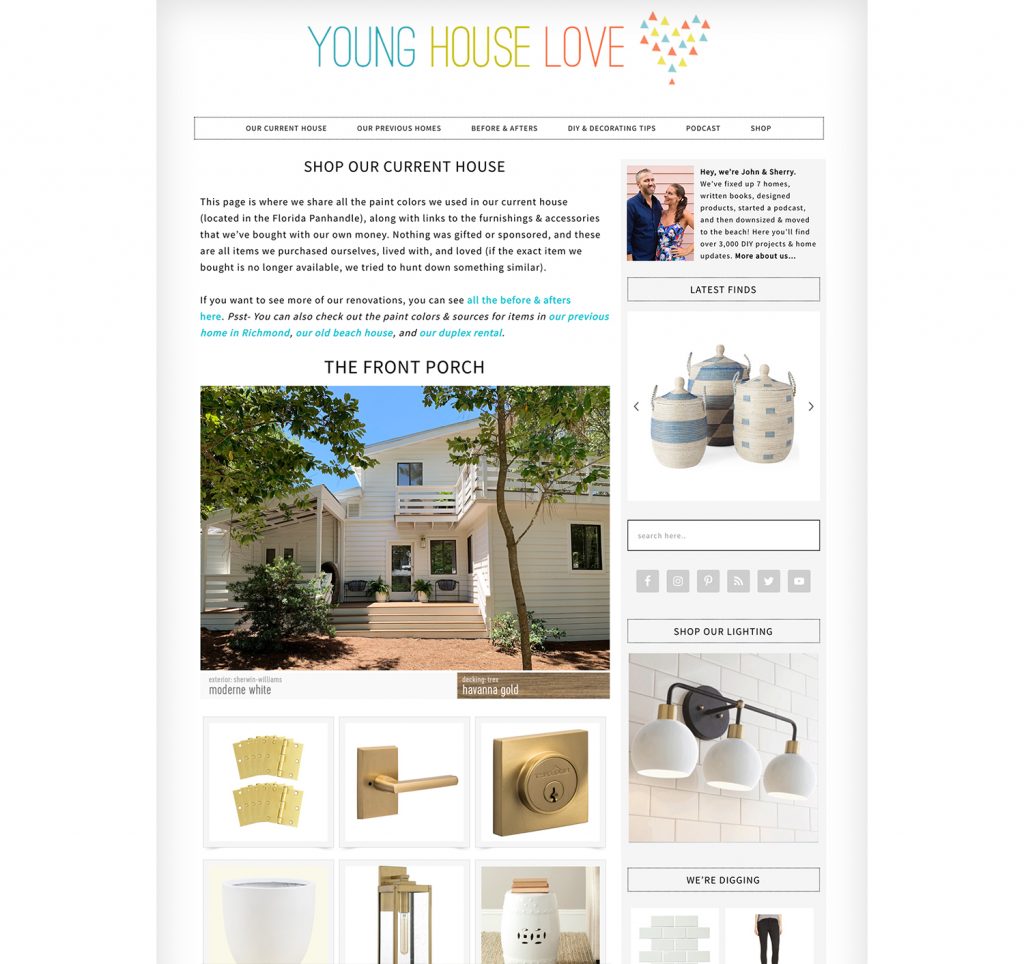 Sorry to take so long with this, but now you can quickly find exact paint colors for each room as well as where a certain rug or piece of furniture or accessory is from – and if something we have is no longer made or sold, we tried to track down something similar. This too is a constantly evolving page, which we try to update as rooms evolve (should we add a bedroom headboard for example, we'll update the room photo & link it there over time).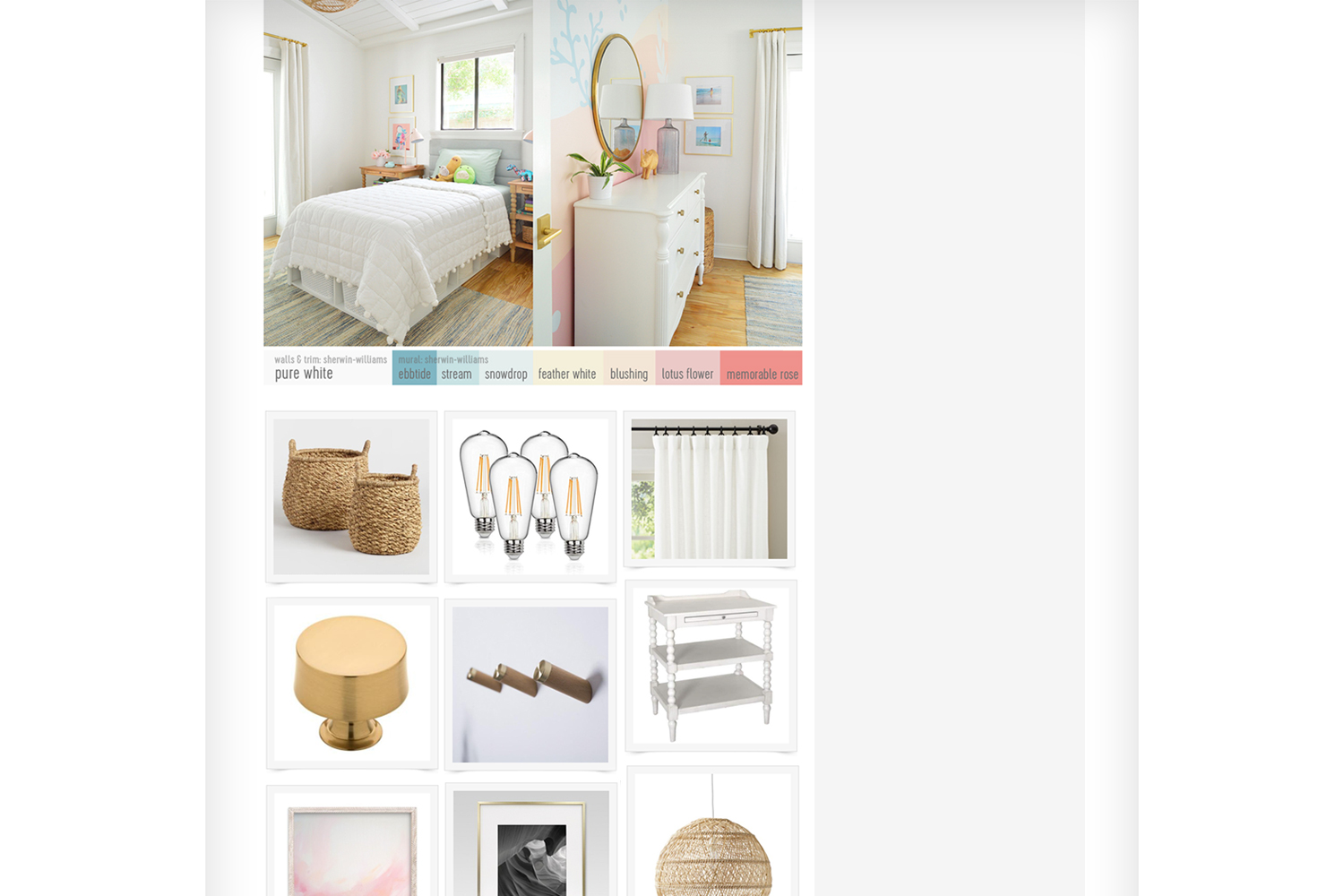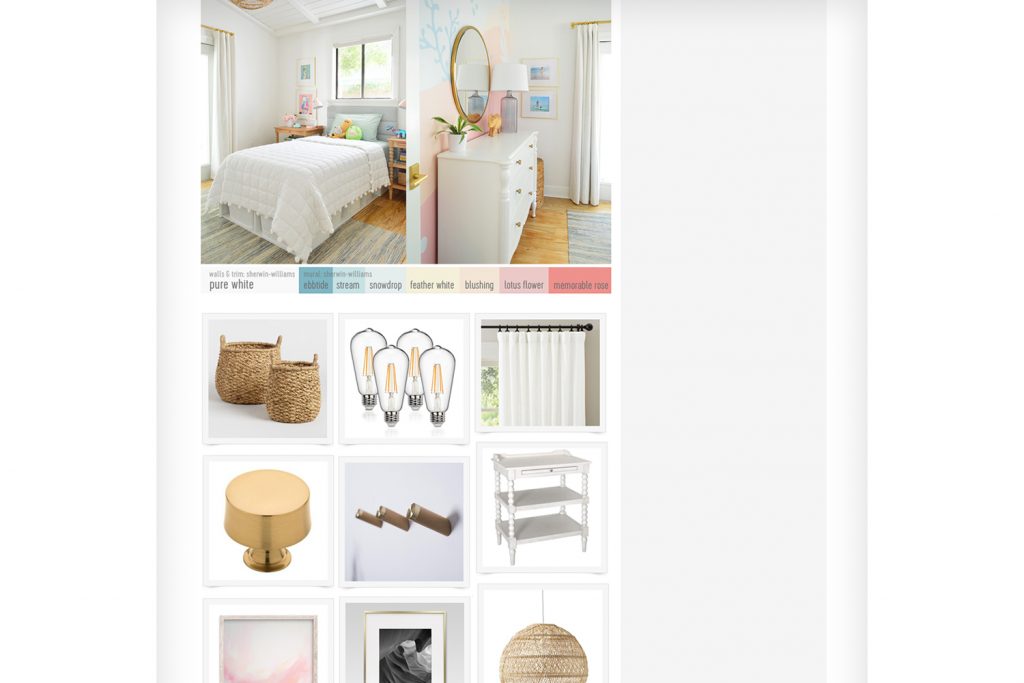 You can always find that page on our menu bar under the first button on the left labeled: "Our Current House." Or if you want paint colors or sources from one of our previous homes – like our pink beach house, our duplex rental, or our last home in Richmond – they can be found in the dropdown menu entitled "Our Previous Homes."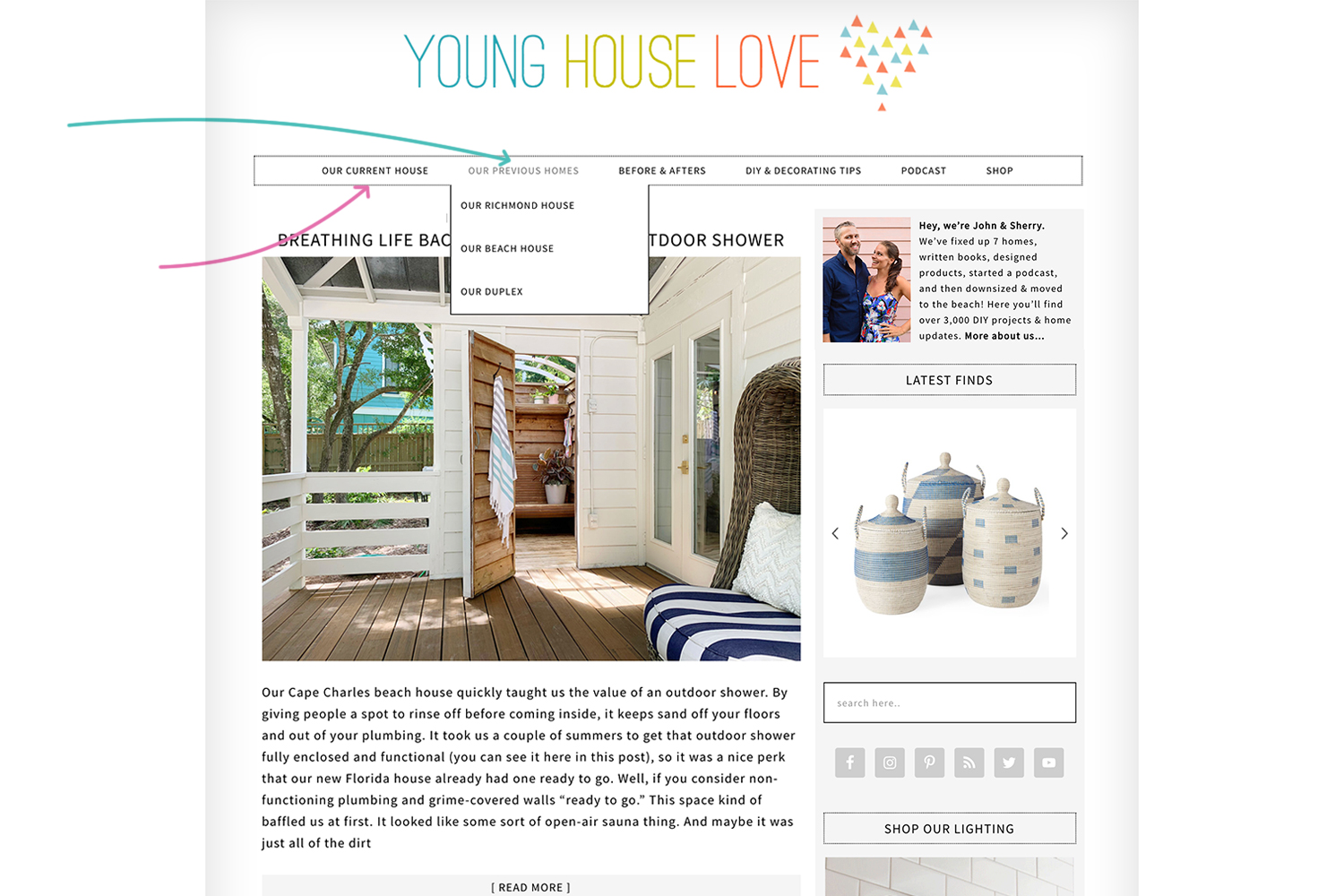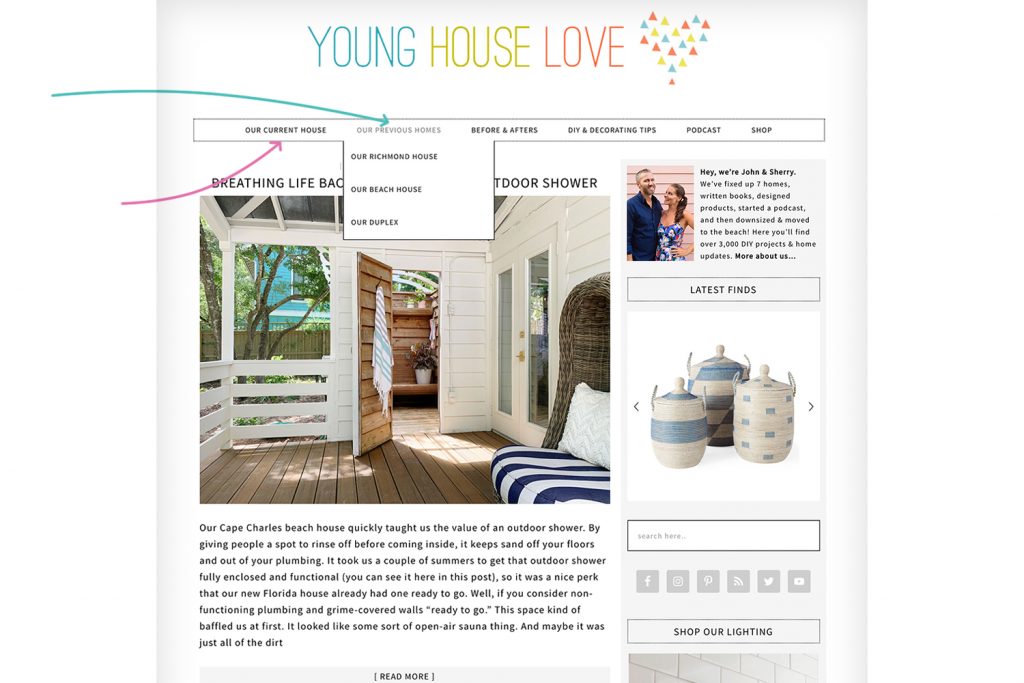 Hope you guys find those pages helpful, and I'm happy to report that the sun just came back out again! So next week we should be able to share a few outdoor spaces that you haven't seen in a while (they've changed a whole lot since we last photographed them!).