S'prise. We've been on the road for the past five days and just got home last night at 7pm after a nine hour drive. Did we unpack or snuggle up to Karl the Sectional after our home sweet home arrival? Nah, we threw this post together. Just your typical case of "unpacking procrastination" at its finest. Actually I'm just dying to fill you guys in on our adventures, and typical annoyingly energetic gal that I am, I'm too excited to relax. Anyway, we headed out early Thursday morning for Charlotte, NC and stayed there through Saturday morning. Then it was off to Loganville, GA where we remained until early Monday morning when we hit the road for home. Thank goodness Clara and Burger are car-loving fools kids. What did we do? Here's just the tip of the road trip iceberg:
First we visited with our stylish friend Kristin (and her hubby Matt and her pooches Sage and Simon) in Charlotte. You guys might be familiar with them from this House Crashing post. Here's one of our favorite shots of her kitchen nook from a few years back: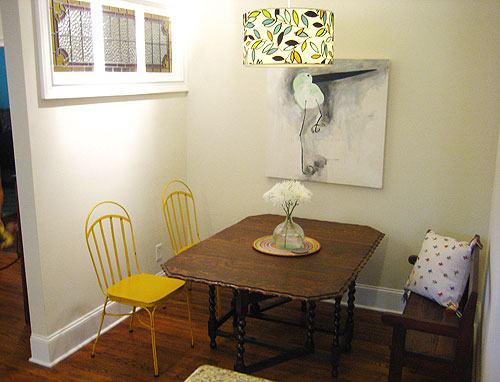 And here's that nook now (still just as cute, but there's a baby in a booster seat- and it's ours):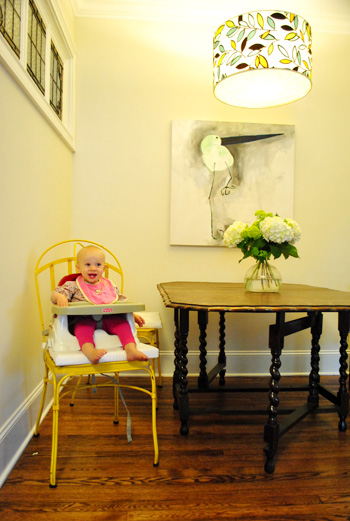 We also house crashed two sa-weet homes while in Charlotte, like this one (sigh)…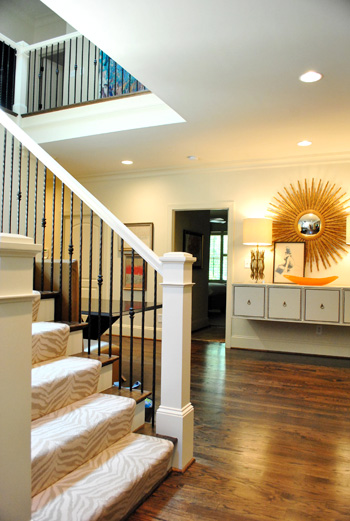 … and this one (delightful shudder)…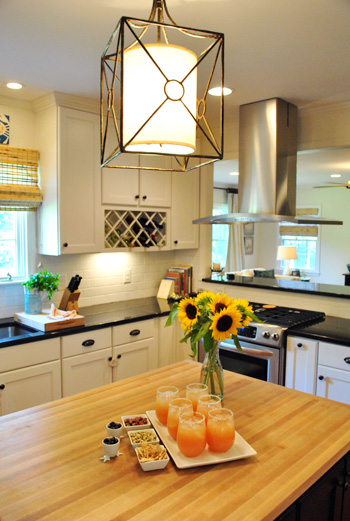 … and even the coolest little office (fans face with hands):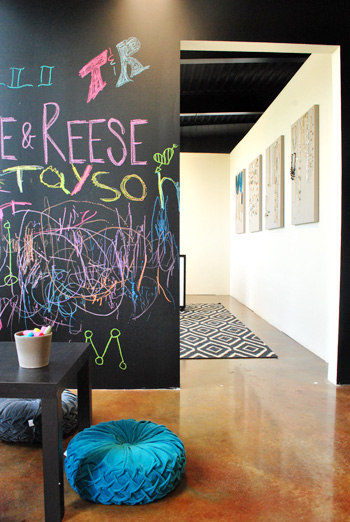 I also got some really great fabric at one of my favorite gigantic warehouses (Mary Jo's right outside of Charlotte):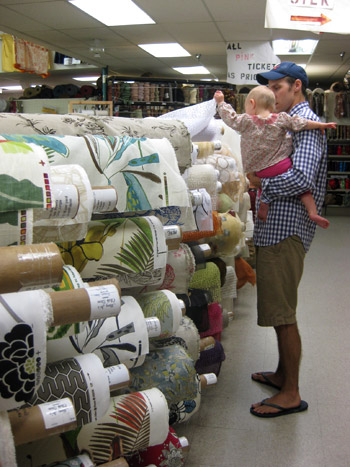 Then it was off to Loganville, Georgia to hang with my blog (and real life) BFF Katie B. (and her hubby Jeremy along with her cutie pie little man Will, who was born just five weeks before Clara). It was nice to give our betrothed children some getting-to-know-you time (since Katie and I were pregnant together it was fun to see our buns out of the oven and being social):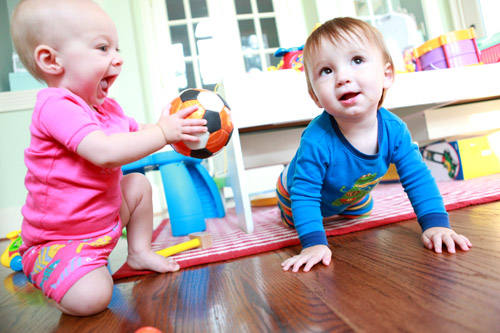 Aside from playing Minute to Win It games all night with Katie and Jeremy once the babes were off in dreamland (yeah, we're that cool, and Katie was the only one to get a cookie from her forehead into her mouth within the allotted time), we also carved out a moment to saddle up to Goodwill and pick out a ton of things that we loved. Or would love with some upgrades like paint, fabric, etc. Oh and Katie and I got this "Friends" photostrip that makes us snort (it might be a you-had-to-be-there thing though):

And here's a gratuitous bean picture that Katie took. Doesn't Clara look like an angel? Ah, to have mad photog skillz like Katie. This is total inspiration for me and J to get to know our Nikon half as well as she knows her Canon (before Clara hits her teenage years and bans us from taking a million photos a day of her).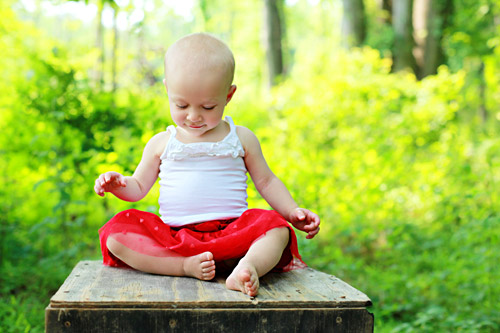 On the way back from the Bower residence we got to stop in at one of my favorite places in the world (the Pottery Barn Outlet in Gaffney, SC) – not only for the deals but for the peach that looks like a butt that's high in the sky near that exit (as seen in this old road trip video where my hair is down). More on what I would not leave the PB Outlet without (for under $30) soon.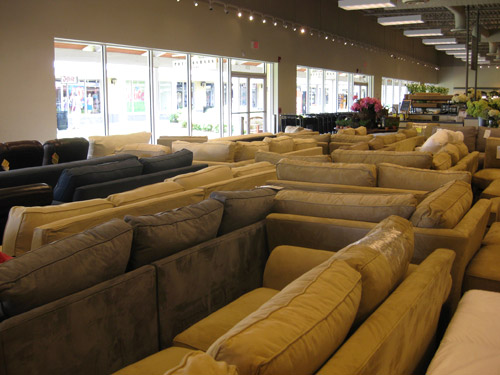 Actually when it comes to the details on everything pictured (and not pictured) there are many, and they are coming. So stay tuned for those house crashing posts, a rundown of the fabric that we loved (and bought) at Mary Jo's, more on our adventures with the Bowers, an in-depth look at our Goodwill hunting trip, and a whole lot of other stuff that my was-in-the-car-all-day-yesterday mind is forgetting. We only have about five million photos to sift through, but we'll try to make it quick. Did anyone else sneak off for a road trip this weekend? It was a hot one (over 100 degrees almost every day). Whew. Anyway, off to sort through all of those pics. Inside with the air on.
Psst- After a bunch of requests for a breakdown of what products (shampoo, cream, sunscreen) that we use for Clara (and how we store it all) we're spilling the beans right here on BabyCenter.