When Melinda read about our little tray tiling project, she and her husband decided to try their hand at some tray customization too. Here's her letter:
My husband and I were inspired by your DIY tray project from a couple of weeks ago. My sister is a huge tea drinker so I decided to make her a tea tray for Christmas using an old British ad slogan. Here are some photos from the process. Thanks for the daily dose of inspiration! -Melinda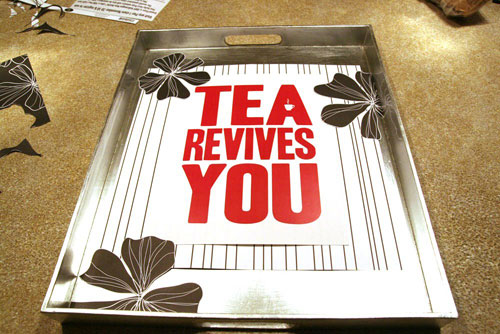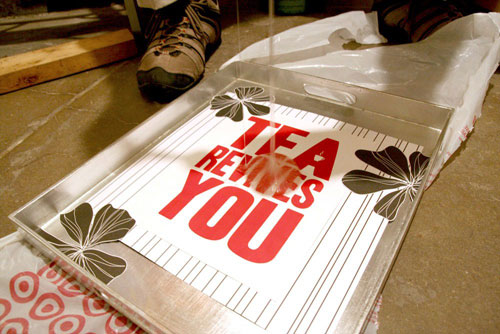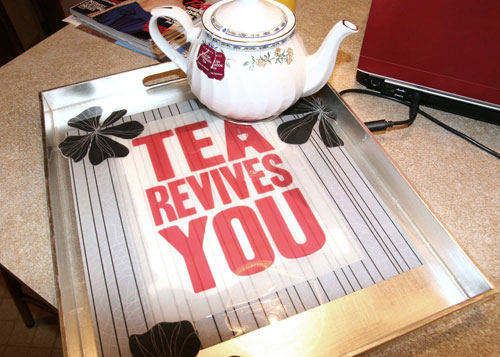 Melinda snagged the tray at Pier One and the striped & flowered paper from a local scrapbook store. Then she printed the "Tea Revives You" image at home and picked up the same liquid resin that we used from Michael's. Total project cost: about $25. Not bad for a completely custom Christmas present for a tea-loving sister.
Thanks so much for sharing your fabulous tray project pictures, Melinda! And if anyone else whipped up a customized tray of their own, don't hesitate to send us some visuals. We eat that stuff for breakfast.