When Roeshel sent over this adorable key-wrangling project, we couldn't wait to share her brilliant creation. Everyone knows we're crazy about organizing, right? Here's her letter:
I'm a fan and wanted to share my latest little organization project because a lot of times, you're my inspiration. I wanted a place specifically designated for my "you'd forget your head if it wasn't attached" darling husband's keys when he walks in the door. I found this cute snack tray at World Market and decided to give it a new impressive job title: Sargeant Key Keeper. I think it's very happy, preventing rushing-out-the-door meltdowns by guarding the keys and of course I couldn't help labeling each "dish" because it would be pretty rude of me if guests were to arrive and see what they might consider is an empty snack tray. How heartbreaking. Now…even guests have a special designated spot for their very own keys. – Roeshel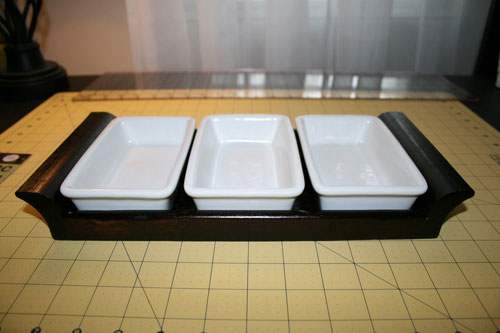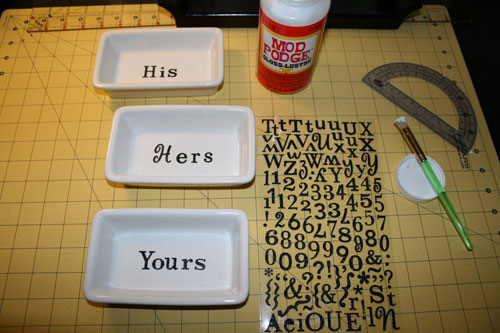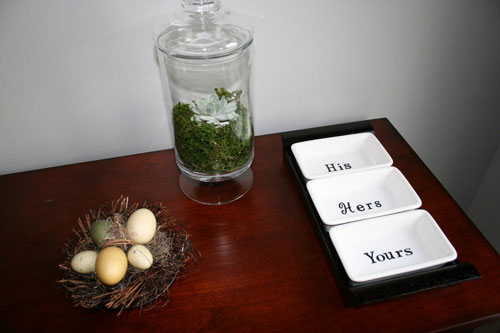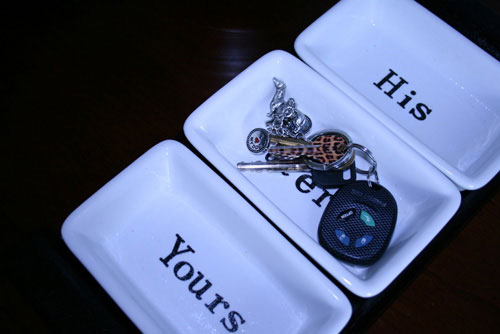 Isn't that adorable? Now if only her hubby would remember to use it! Heck, I'll drop by and help train him now that I know there's a place for my keys too. So fun! To learn more about Roeshel's fabulous project you can head on over to her blog. Thanks for doing your part to make the world a little more organized one snack tray at a time, Roeshel!
Wanna know how we stay organized? Check out a few of our favorite systems and a slew of other storage solutions that work for us.