Laura's lamp makeover really lights our fire. It's amazing what a little spray paint can do. Here's her letter:
I wanted to share this quick DIY project I completed last Friday after getting out of work early. I just bought a lamp at the local Salvation Army up in Alexandria, VA, and stopped over at the Home Depot for some spray paint and polyurethane. The project didn't take that long and I used "Rust-oleum" Painter's Touch in satin Aqua, with a clear gloss coat. I also wanted to say how much I love your blog! You are very talented people and I'm so glad to hear that you are only a few hours south of me- yay for "locals"! -Laura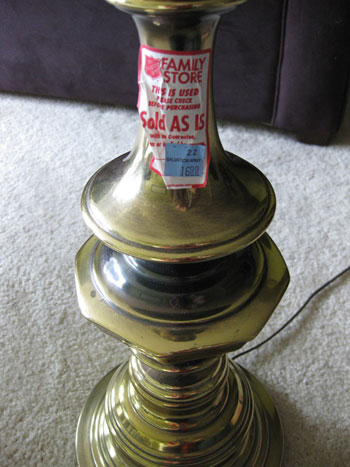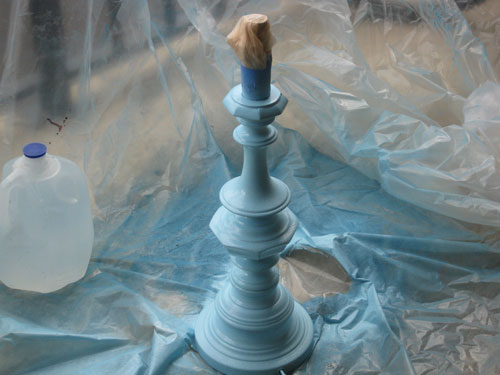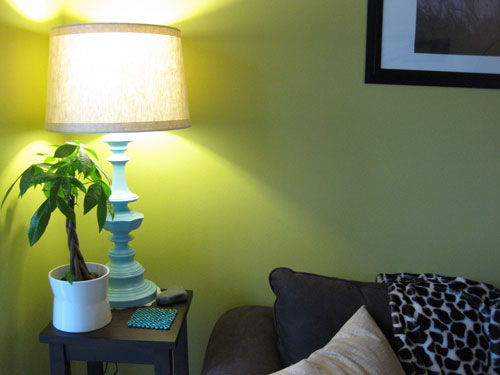 Isn't Laura's lighting makeover proof that style can come at any price? And we love that she took matters into her own hands and snagged something secondhand. Nice recycling job there Laura! You can read more about the process right here on her blog. And definitely tell her how much you love it right here. Yay for "locals" and spray paint.