When Yansy sent us her amazing forest-inspired bedroom makeover we couldn't wait to share the play by play. Here's her letter:
I wanted to share with you my finished master bedroom since you were the inspiration behind the Forest Wall. I would love to know what you both think of it. Of course I borrowed the idea from your old dining room chalk project. But instead of doing chalk and sealer I just used white chalk to trace the pattern on the wall and painted over it instead. I didn't copy the pattern from anywhere (it's something I came up with and that's probably why it took me 5 hrs from start to finish). I would suggest that people use chalk first as opposed to going right to paint, that way they can make sure that they are happy with the end result (great idea guys!). After months of trying to come up with things to do in this room (and since the wallpapers I like cost a small fortune) I decided to create my own. I must say I'm very pleased with the way it turned out! Thanks for the inspiration! -Yansy
Here's the room before the big makeover: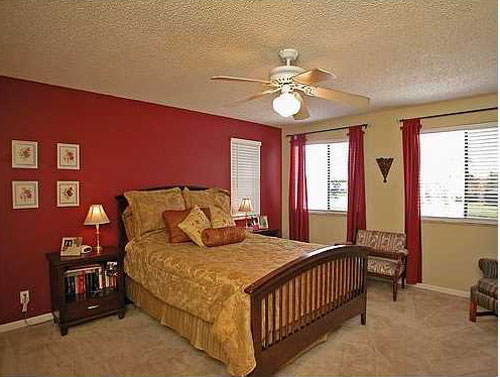 And here's the same space after Yancy's awesome DIY Forest Wall: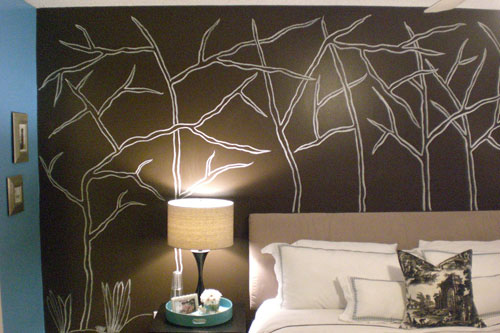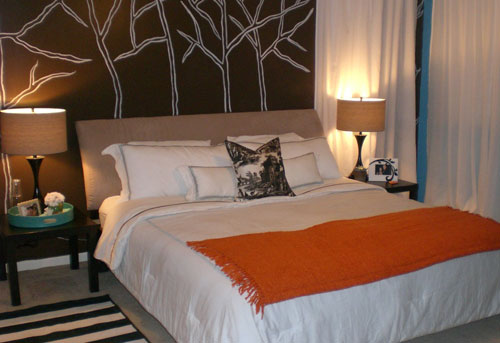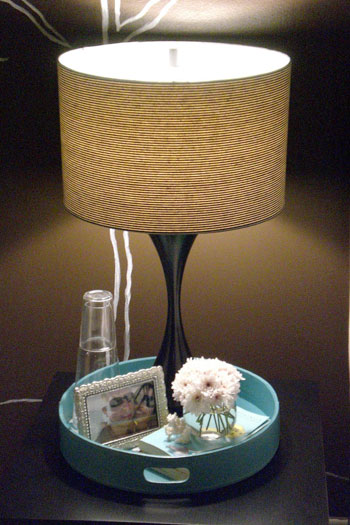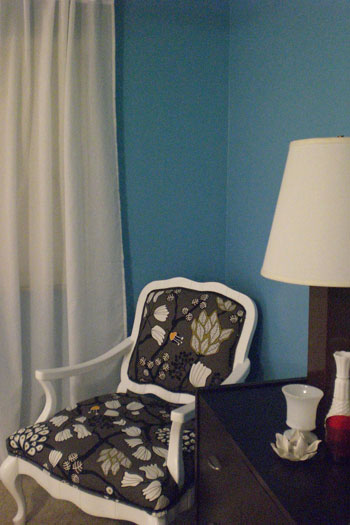 Isn't that an amazingly lovely bedroom to retire to after a long day? Thanks so much for sending the gorgeous before and after photos our way Yansy! What do you guys think? Do you love how she created her own wallpaper of sorts for a fraction of the cost? Oh and don't forget to drop in on her blog to learn more about her project from start to finish!