When Dana sent us her super simple and wallet-friendly stencil project we just had to share it. Here's her letter:
I just wanted to pass along a quick and inexpensive project that you inspired! A while back you featured the knot stencil from Sunny's Goodtime Paints in a mood board and I immediately fell in love with it. My lovely husband gave it to me for Christmas and I recently used it to stencil a pillow cover and laundry curtains (that hide my laundry room water valves and electrical cords) with fabric paint. It was really easy and I'm lovin' the results. I'm thinking of using it on my foyer wall now that I've tackled these smaller stenciling projects. For all the details, you can check my blog. Oh and I just spent $30 on the stencil, $6 on fabric paint, and $3 to make the laundry curtains from on-clearance linen (the pillow cover was free since I already had it around). So my total cost came to $39 for one stenciled pillow and two custom linen curtains. Thanks again for all that you create and inspire! – Dana (& Steve)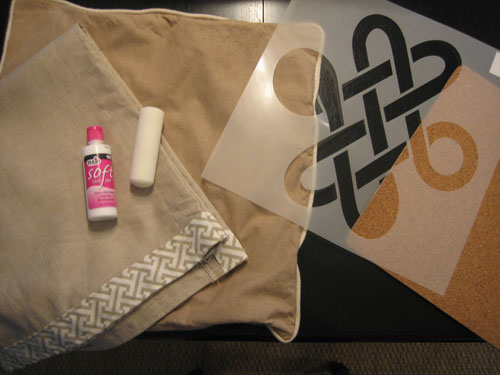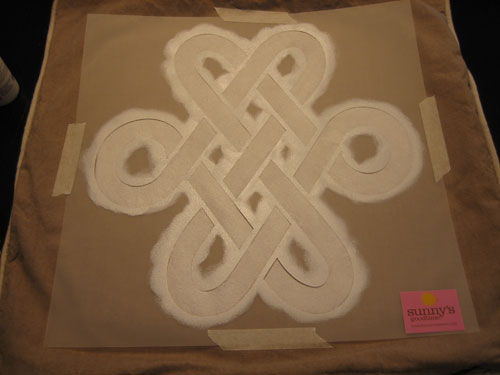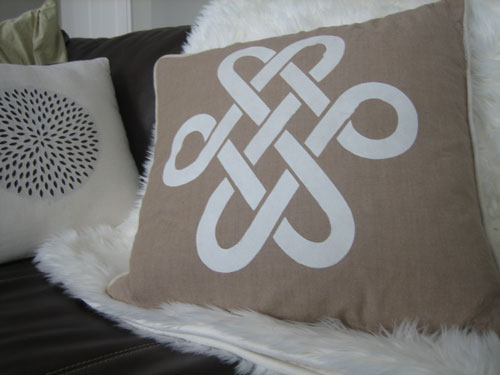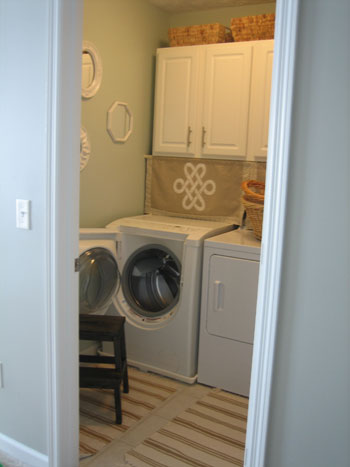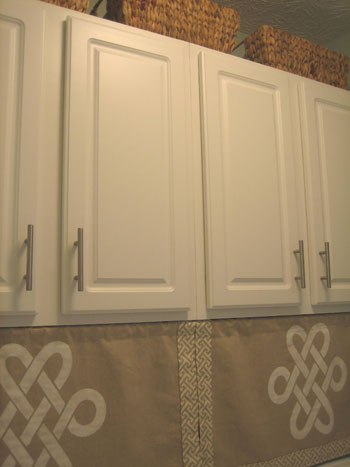 Isn't that a fun way to add a dash of posh personality to a pillow or a curtain panel? We can picture a number of knot stencils applied to long floor length curtains for a super spendy result (much like this). Thanks so much for sharing the eye-candy Dana! And definitely send us those photos of your foyer wall if you ever take that project on. What do you guys think? Anyone out there chomping at the bit to stencil something now? We've always loved that knot design…
Psst- Check out another one of Sunny's gorgeous stencils in action on the sunroom floor of this amazing house that we crashed a while back. The possibilities are endless!