We're so impressed with how much style Marianne packed into such a small room. So for anyone out there struggling with the small space blues (our last bedroom was tiny with no closets – so we can totally relate!) hopefully this will inspire you! Enough chit chat, here's Marianne's letter:
I gave the smallest room in our house a total makeover. And when I say small, I mean small: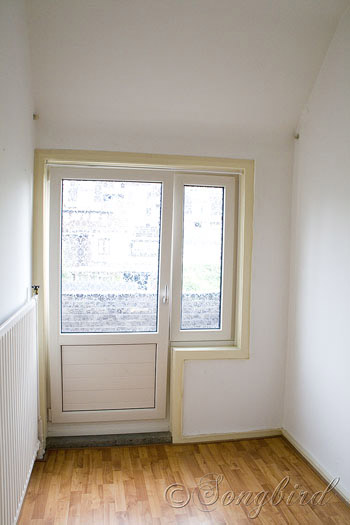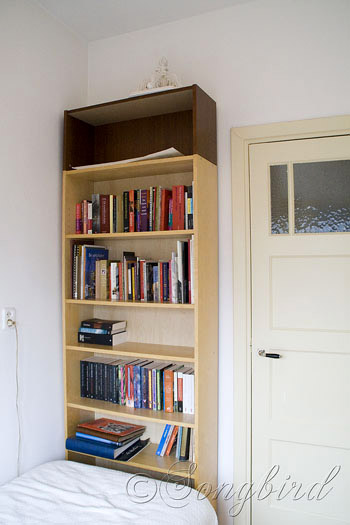 The room is barely even 4 square meters big (about 43 square feet if I'm not mistaken) but I feel I still managed to give the space some oomph and character. Since I know you guys love living a 'simple' life without a lot of unnecessary clutter I thought you might appreciate it too!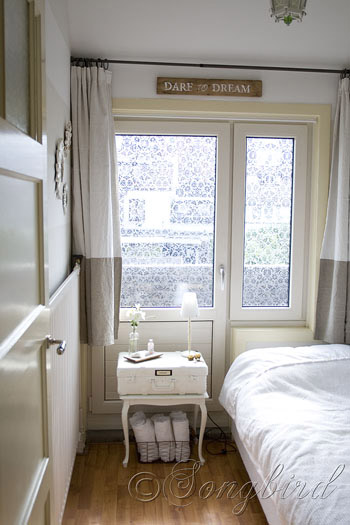 The bookcase I used is an old Ikea Billy bookcase that I gave a new life by turning it into a built-in.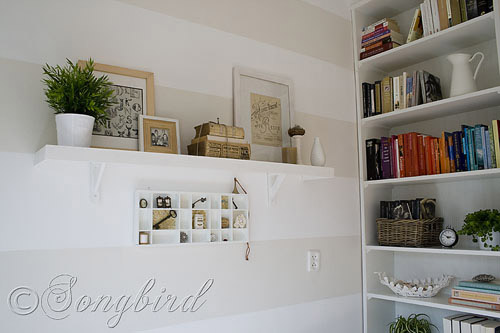 Almost all of the other bigger and smaller projects where done using thrift shop finds or by revamping old objects that I found in my own basement or attic.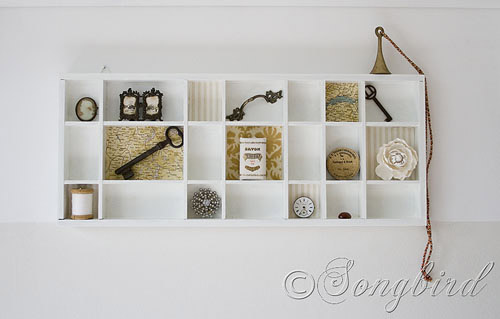 Since I live in the Netherlands I don't think sharing paint names or resources would be of much help to you, especially as I ended up mixing my own colors anyway. But I hope you and your readers enjoy it! – Love from the Netherlands, Marianne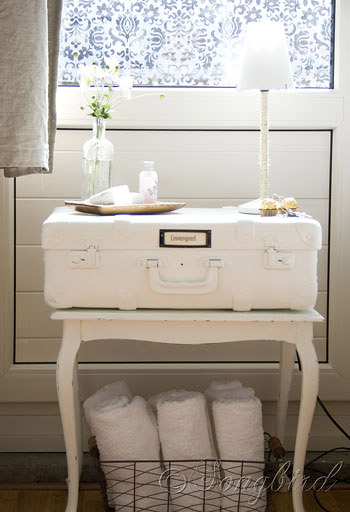 Oh and you can get more info on Marianne's blog. Of course we were crushing on the subtle striped walls (they remind us of the ones we added to our first house's bathroom). Ah memories. Oh and did you notice there was also a key leaning in front of a map in a printer press letterbox? This room's just a few dozen white ceramic animals short of the Dutch version of us!
Psst- Just wanted to make sure that everyone in or near Portlandia is planning to check out The Portland Bazaar (Grace Bonney is one of its founders) this weekend on the 10th and 11th! We hear it's going to be full of crafty slash DIY goodness, so we wanted to shout it out for you West Coasters. Wish we had time for a Portland road trip...