We seriously had to pick our jaws up off the floor when we saw this almost unbelievable kitchen remodel. Here's Gord's letter:
I just thought I'd drop you an email regarding our kitchen renovation that we have just completed. This involved moving windows & doors, tearing down walls, closing in the weird wall-railings in to the family room and reconfiguring the entire kitchen. We basically stripped the space down to studs and started over. We knew that moving electrical, plumbing, etc would cost a bit extra, but we are so glad we did it. We basically doubled the size of our kitchen by doing so. We did a lot of the work ourselves & stayed within budget! It was a huge undertaking, but very worth it! As you can see, the kitchen before was small, awkward & dated. By reconfiguring, tearing down the wall and moving everything around, we now have an open & bright room that we enjoy spending much of our time in. Hope you enjoy it! Sincerely, Gord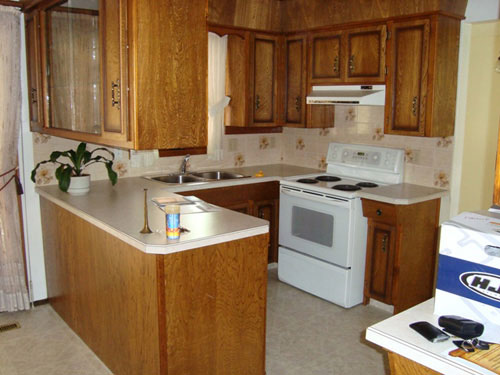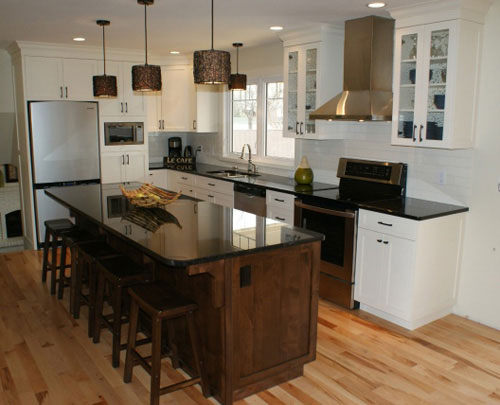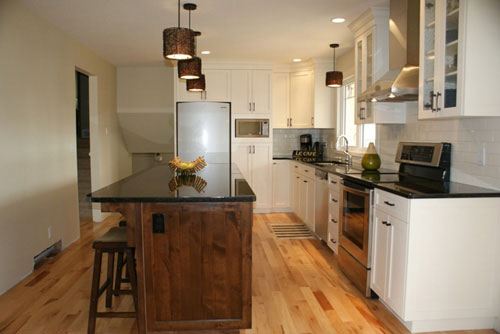 You're totally gaping at the computer right now, aren't you? We just keep drooling and scrolling up and down. This gorgeous kitchen renovation is proof that even the saddest of befores can be transformed into a majorly amazing after. Thanks so much for the pictures Gord! You definitely cooked up something pretty sweet.