Something has us gravitating towards outdoor spaces lately. Maybe it's being mid-makeover on our freshly lofted sunroom? Maybe it's wishful thinking that summer isn't ending? Whatever it is, we loving Stacy's transformation of her backyard into a quaint and cozy green space. Here's her letter:
There were several books from my childhood that affected my view on life and how I wanted my home to be when I grew up. One of them was a book titled Mandy, and another was The Secret Garden. I have always wanted a space that was all mine. A space that maybe didn't function as anything other than a retreat and a place to image and dream. Welcome to my secret garden.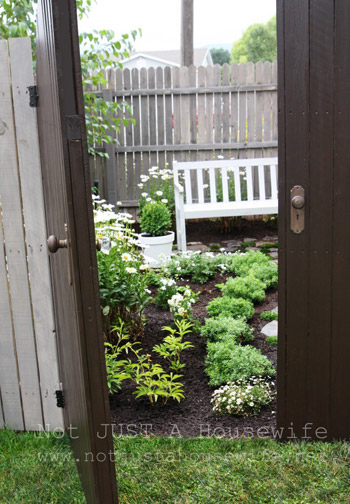 Here is what the area looked like before: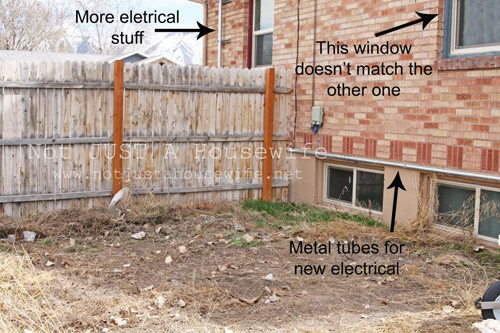 This garden took almost four months to create. Not only do I have four small children, but I was at the mercy of mother nature. Plus, I had to build the fence on two sides. It was harder to get finished that any other "room" I have ever done.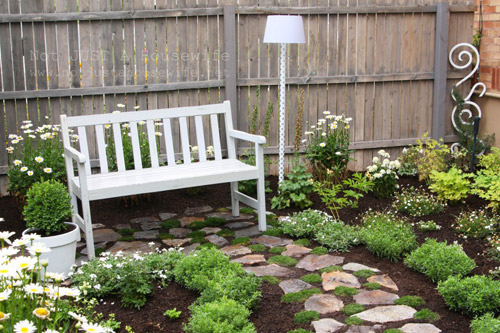 Next to the bench I have an outdoor solar powered lamp and in the corner there is a trellis. Next to the trellis is one of my favorite things about the whole garden. My moss art! I LOVE moss so this seemed like the perfect fit for my space.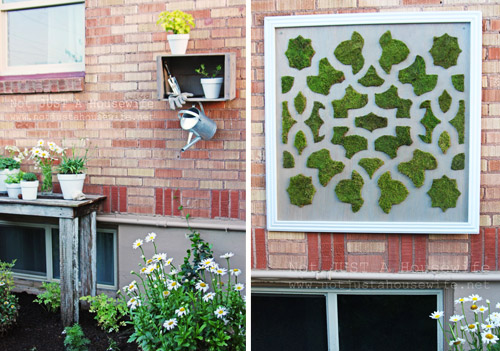 I used an old apple crate for all my gardening supplies (see above). I love that not only is it functional, but super cute! There is also the ladder from my Better Homes and Gardens photoshoot that I turned into a plant stand last year. I don't think the pictures really capture the effect this mirror has on the space. It wasn't until I hung the mirror that it felt like a room. I got it for $15.00!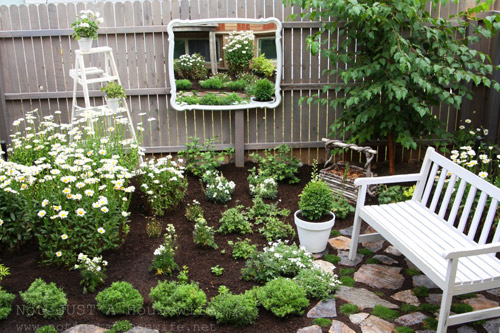 Thanks for touring my secret (okay, not so secret anymore) garden! I am so excited to have it done so can start on the next project. -Stacy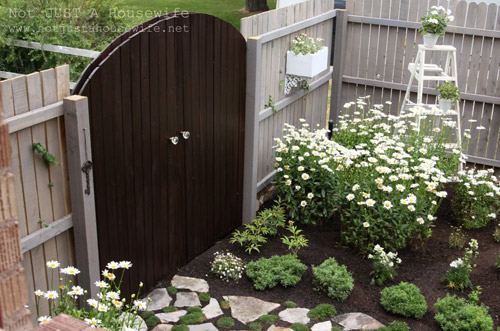 Amidst all of Stacy's cool projects in this space (which you can find linked to at the end of her blog post about the space) I think I'm charmed most by her casual stone and moss path throughout the space. And Sherry loves those awesome arched doors in that dark chocolate stain. Very secret garden indeed. Thanks for sharing your garden with us, Stacy!