Nancy's room for her son Owen is a great example of how a nursery or kids room can be cool and sophisticated while still being playful and fun. Which is pretty awesome, especially when the price tag is a mere three hundred beans. And since we get a bunch of folks asking for kids rooms, we couldn't wait to spill the pics along with Nancy's note below:
Hey guys! I have been living in my home for four years now, and I finally decided it was time to decorate it. I started with my two year old son's room, and now I am questioning why I didn't start with my room first. I may just have to kick him out.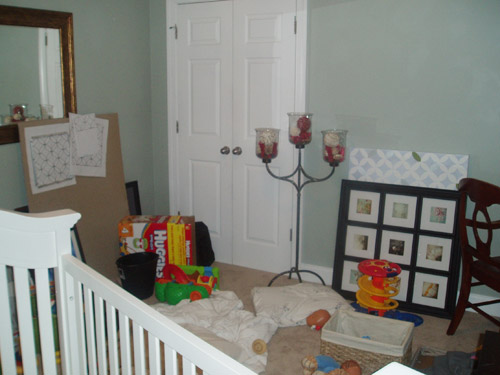 His room evolved over the course of a few months as I decided what I wanted and didn't. I spent a total of $305 to makeover his room thanks to doing my best to be crafty and resourceful (I definitely don't mind shopping at thrift stores).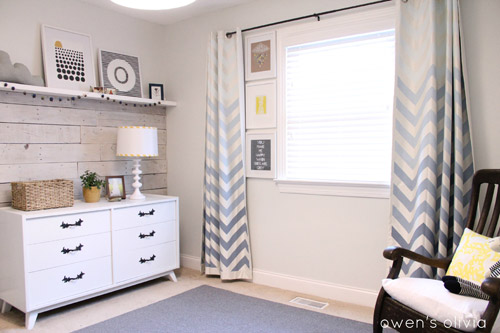 To help keep costs low, I made a lot of the items in his room myself, including the shelving, the curtains, the wood accent wall, his toys, his blankets and pillows, and most of his art work.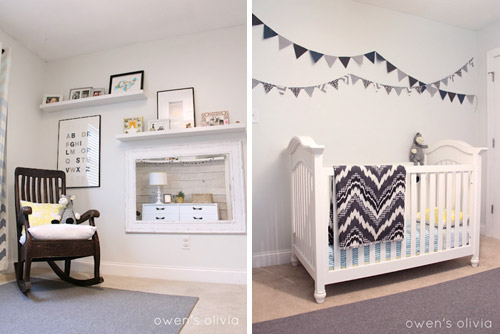 I painted his dresser, which was a dump rescue. The antique rocker was a Craigslist buy, and his crib was a baby shower gift from my father.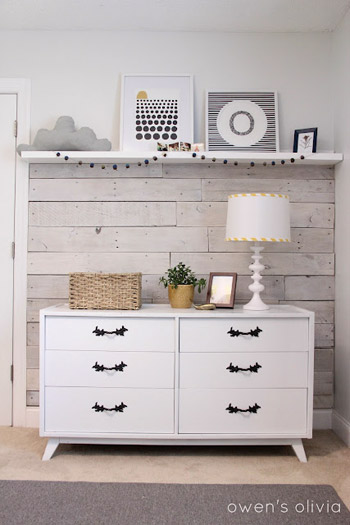 I am really pleased with the end results, so tell me, do I get six YHL thumbs up? Here's hoping! -Nancy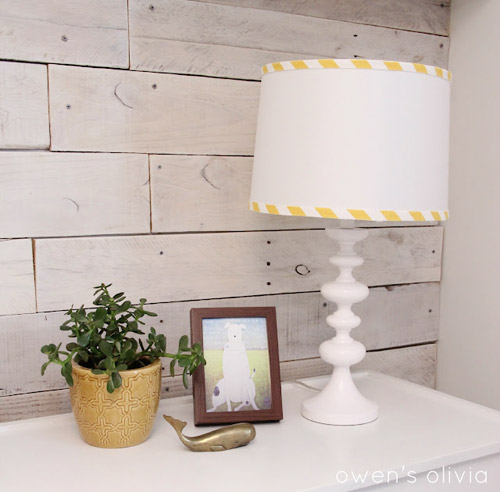 Nancy, not only do you get six thumbs up, we'll even throw in four Burger paws just for those awesome chevron-gradient curtains and that cool accent wall alone. So let's call it an even 10. There are more pics of the reveal on Nancy's blog plus a source list chock full of links to all of her DIY-ed items for ya, but first let's play the favorite part game. Sherry is all. over. that. dresser. And I sort of want to steal that little gold whale.