Just as we mentioned last week, Reader Redesigns are back y'all!! And we're kicking things off with Michelle's amazing bathroom renovation. She and her husband David gutted the crazy yellow bathroom, completely reconfigured the layout, and built it back up in beautiful greys and fresh sparkling whites. Here's her letter:
Hi Sherry & John! Your bathroom at your first house sparked me and my hubs to renovate our 1952 en-suite bathroom. We followed soooo many of your tips (we ran into all of the same demolition problems, including the wire mesh). It was no bueno! But thank goodness all of the hard work is done. I shared the big final reveal of the bathroom here on my blog Ten June, and you can also look back at the entire renovation here. Anyways, I just wanted to say THANK YOU for your insight! So excited that Reader Redesigns have returned! -Michelle
Um, it's insane. Seriously, it doesn't even look like the same room. Just check out these before pics: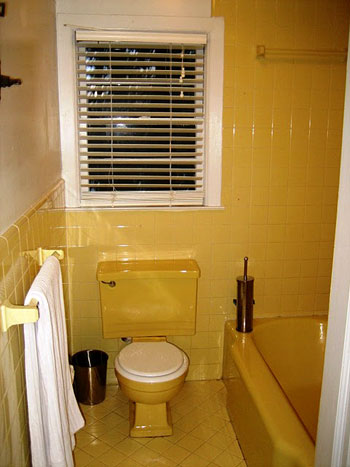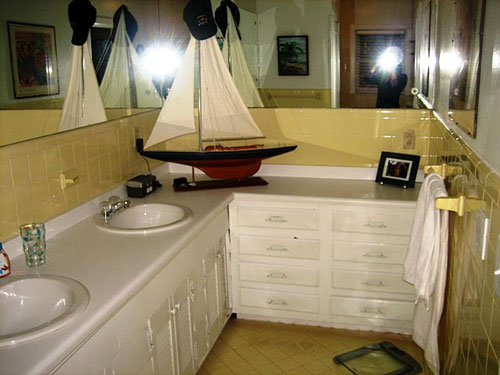 And now for the holy-cow-that's-amazing afters: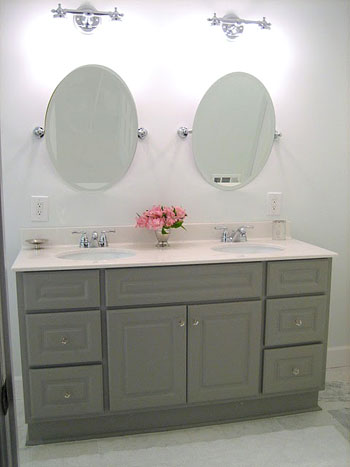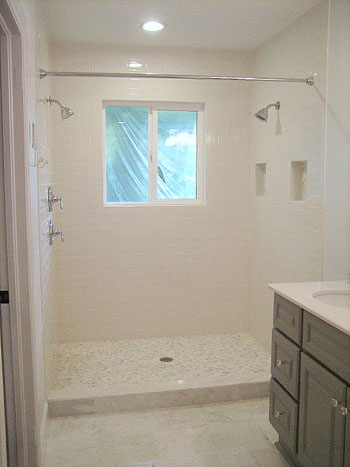 Not only is that shower – ahem – double shower awesome because it sits where the toilet and bathtub formerly were, but it also has these killer hex tiles….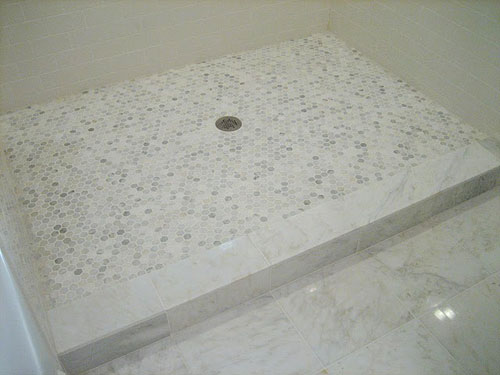 …which Michelle and David smartly echoed as details elsewhere in the shower.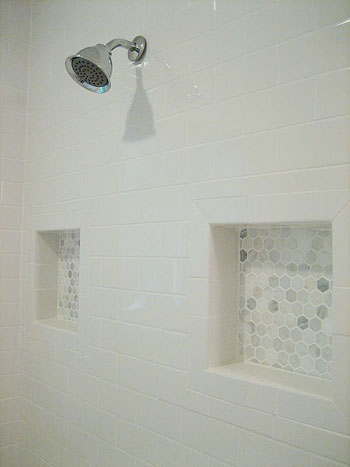 Sherry and I may or may not have gone nuts over that tile. And everything from the soft gray vanity to the glittering angled mirrors have us in a gorgeous-bathroom-induced haze. As Michelle said, there are more before, during, and after pics on her blog: Ten June (namely, here and here). Thanks for sharing your awesome project with us Michelle!
Got your own awesome before & after project? Send your story, pics, and related links to [email protected] to be considered for a possible Reader Redesign feature. You know we love any and all design eye candy!