When Kim sent some pretty dramatic before and afters our way, we couldn't wait to share her bedroom to bathroom conversion. Here's her letter:
Okay, Youngsters… I'm biting on your quest for before and afters. I'm not sure if it's quite drool-worthy enough, but I wanted to share my favorite room makeover in our house – our upstairs bathroom. We bought a foreclosed home a year and a half ago. It was built in the 30's so it had lots of lovely touches, but the prior owners had run it into the ground. It took about 8 months to make it livable, and we just "finished" it in August (although we are learning that it's never really finished). Our upstairs bathroom was a tiny bedroom when we started (about 6 x 11). But, it makes a fabulously large bathroom.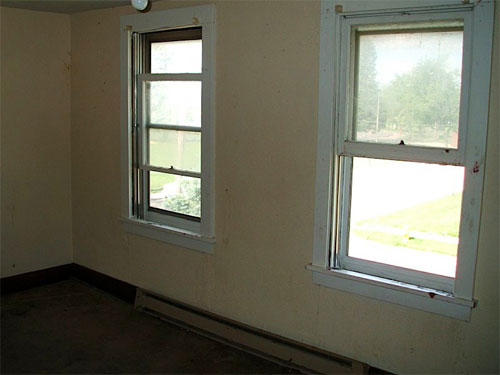 My husband and our dads ran the plumbing and electrical and today it's a lovely retreat and truly my favorite transformation in the house. I took a cue from your blog for the open bathroom storage with baskets and fell in love with a shower curtain from Ballard Designs. It kinda all started from there. Hope you like it! Keep the design inspiration coming!- Kim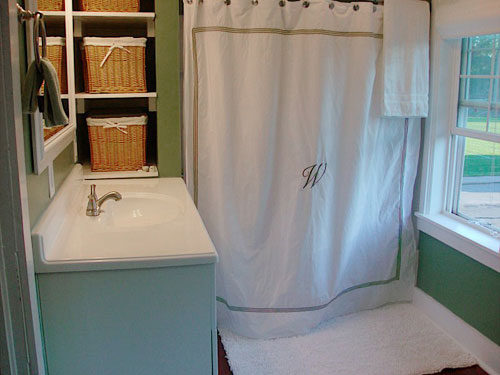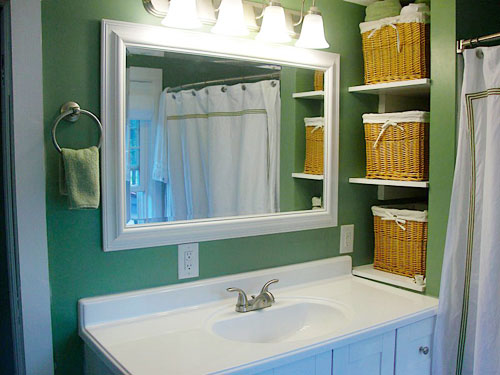 Crazy good transformation, no? We love that open storage with those adorable baskets and we're head over heels about the idea of taking a small unusable bedroom (anything 6 feet wide is a bit crazy) and creating a spacious and serene bathroom full of crisp and clean touches for a totally current feel. Thanks so much for sending those pics our way Kim!