This email from Laurel-Dawn sounded like a common situation. You find yourself in a cookie cutter home, dying to put your own personal spin on the house so it doesn't look exactly the same way that the builder left it. Well Laurel-Dawn and her husband definitely turned a common kitchen into something spectacular. Here's her letter:
"I live in a super simple home. It's what my mom calls a "tract home" which I personally hate, but I guess it's true. I live in one of those neighborhoods where all of the houses look the same and it's hard to put a personal stamp on things. I dream of someday updating a home with a lot of style from the get-go. Until then, I'm changing every surface of my abode, room by room, until it feels like me (and my husband too, I guess!?) Anyway, my dad helped me redo the kitchen and it's my favorite space in our house. Here's the before…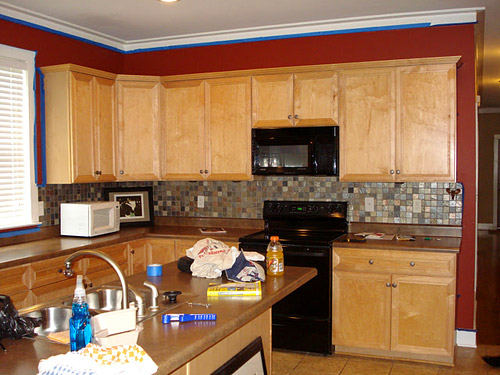 … and the during…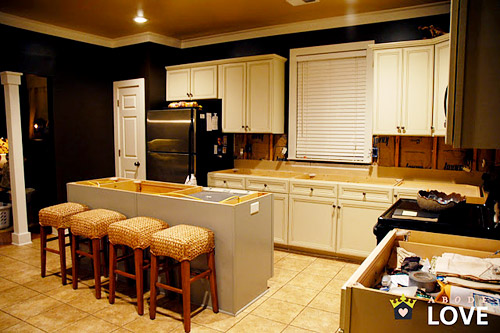 … and the after…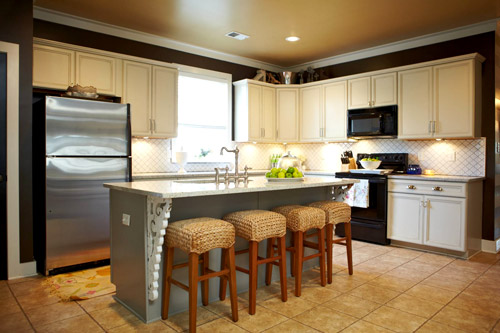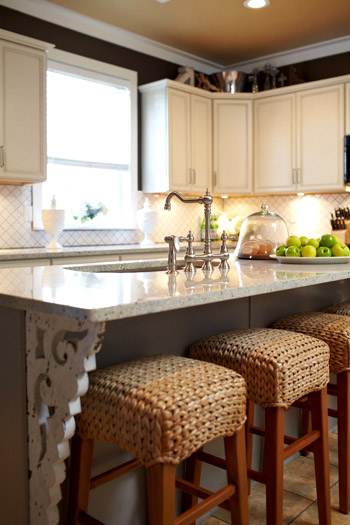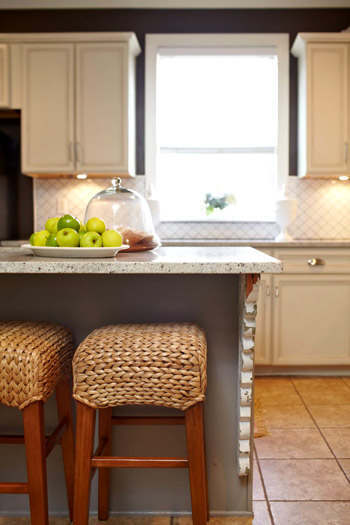 Thanks so much for the opportunity to be featured!" – Laurel-Dawn
Isn't that amazing and borderline mind-blowing? Our favorite parts are the decorative corbels on the island and the rich wall color with the crisp white cabinets (and of course we love that she worked with what she had and just painted the original cabinets). You can peruse more pics and details over on her blog too. And if you're in the mood for more of their home's transformation, you should check out their dining room makeover. We're obviously on a kitchen kick lately (go figure) but it's a really cool update too!
Pssst- Katie B just posted a bunch of pics from our visit, and all the Clara + Will ones are killing us. Also, Sherry's making a pretty awesome crazy face in one of them. Check things out here.