When Angie sent over her simple and inspiring chair makeover we loved the outcome so much we had to share it. Here's her letter:
I love your style and your blog. I just got into blogs a few months ago and yours is a must read every day! I'm so excited to share my before and after chair makeover. I purchased it at the Ann Arbor ReUse Center for $5.00. After I removed the seat cushion and a ridiculous number of staples, I patched, sanded and primed the chair. I bought some new foam for the seat on sale at Joann's and painted the chair with some white trim paint I had on hand from other paint jobs in our house. To cover the seat I bought a half yard of this funky fabric from the monaluna mingle collection on Etsy. Thanks for the daily inspiration! -Angie
Here's the bleak before: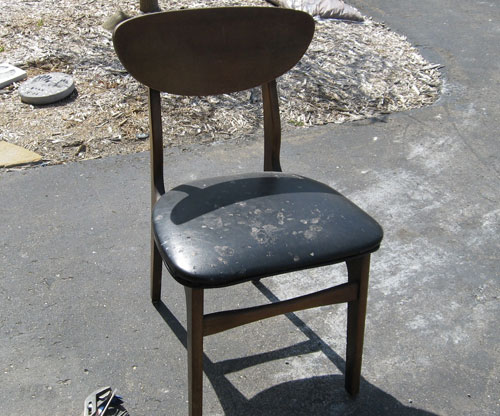 And here's the brilliant after: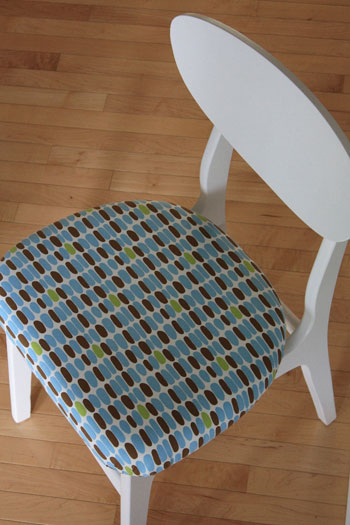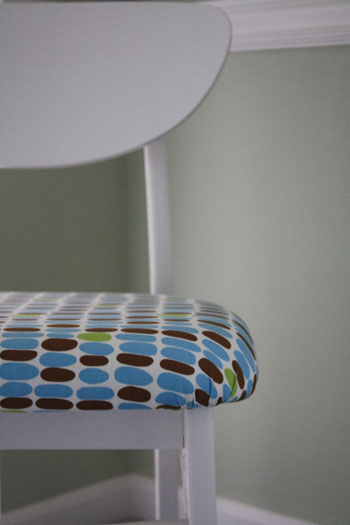 Didn't Angie do an amazing job? Feel free to drop in on her blog for more details. We love how simple this project really is and how anyone can do it on a serious budget with a fantastic result. Happy chair covering to one and all!

Looking for a little step-by-step chair recovering tutorial? Look no further.