Rachel's kitchen makeover is nothing short of amazing. Here's her letter:
I love what you guys are doing at Young House Love – you are such an inspiration! In fact, I combed through your blog for helpful hints before my husband and I tackled our first major renovation, the kitchen. We moved here to Richmond 3 years ago and purchased a 1920's bungalow that needed a little TLC. In February, we were down to one working burner on our stove, the refrigerator door was broken, the plaster walls were in bad shape, and the layout was just not working for us, so it was time for a serious update. Thanks for all the inspiration! -Rachel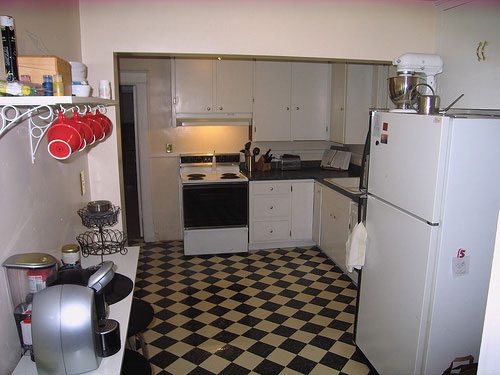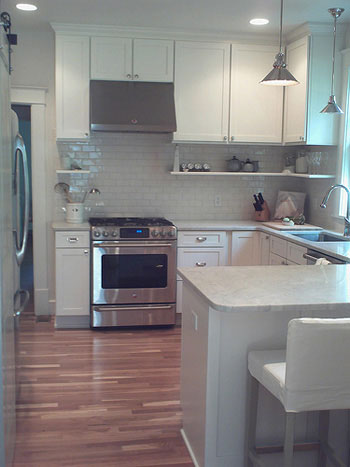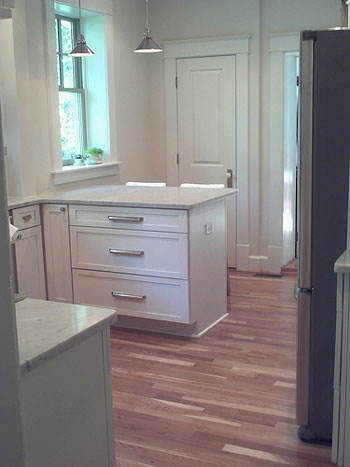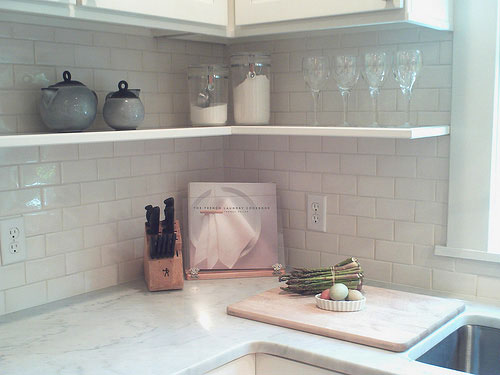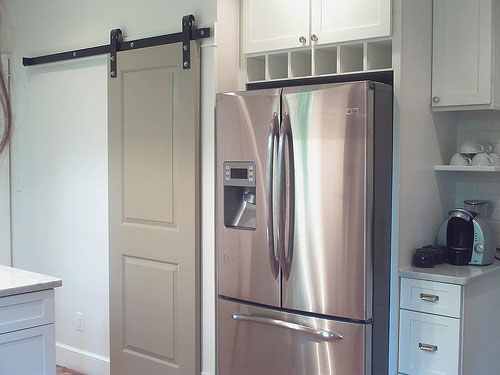 Isn't eventhing from the sliding barn door that hides the laundry room to those lovely shelves under the ceiling-mounted cabinets (very reminiscent of this amazing Cottage Living kitchen) just the bee's knees? And of course you know we love a white kitchen and those white marble counters are nothing short of fabulous. To read more about Rachel's fabulous kitchen makeover just head over to her lovely blog. Thanks so much for sending the yummy eye candy our way, Rachel! Deeeelicious.