When Katie sent us pictures of her living room makeover, we couldn't get over the difference between the before and the after. Here's her letter:
Hi guys! I just wanted to share my living room redesign with you. When we first laid eyes on our house, the living room (well the whole house) was definitely not our style.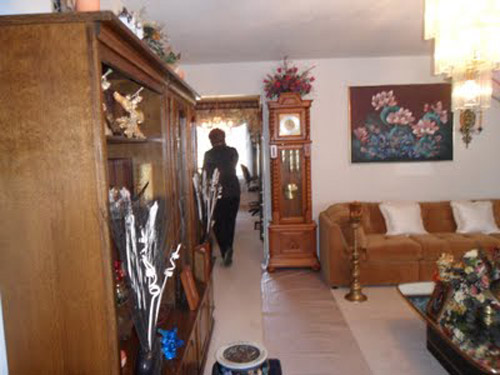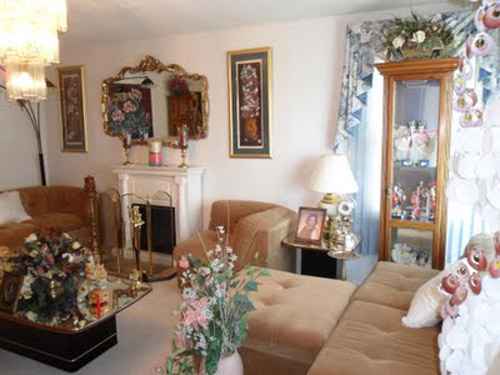 So among a few other major events since we moved (like having baby boy #3 last summer) it felt great to paint the room, switch out the lighting, and find some great pieces via Craigslist and garage sales.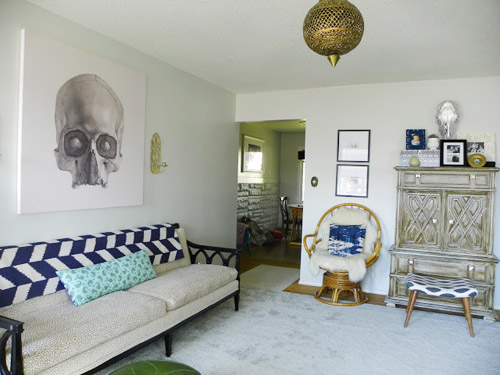 The drapes are from [my son] Isaac's nursery with some pom pom trim added.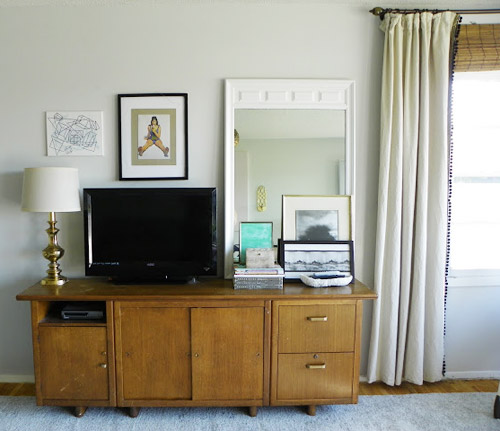 I'm also loving my new canvas (from Surface View). But now I'm thinking my walls should be dark. What do you think?? Navy blue, charcoal gray, aubergine, chocolate? Uh oh, gotta go the hubs is rolling his eyes at me! Hope you enjoy it as much as we do!! – Katie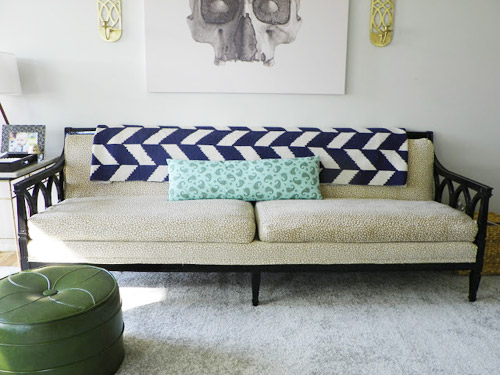 Thanks for sharing it with us, Katie! I should point that she also tells a great story about saving a bunch of money when it came to getting that big piece of carpet for the room, which you can read over on her blog. And as for the favorite-part game, mine is the graphic throw on the sofa and that skull art. Meanwhile Sherry loves the sconces, that great sofa, and – predictably – the egg chair.
Oh and what color's your vote for the wall? Thought it would be fun to take an informal poll.