Well, you've found 'em: the show notes for the first episode of Young House Love Has A Podcast. In this episode, we discuss what the internet thinks are found in "rich households" and talk about some easy ways we can all make our own homes feel a little fancier without breaking the bank. We also give you an update on what's new with us, find out what paint colors you might use to make a sandwich, and foreshadow a potential toilet paper related injury.
You can find our show on iTunes, Google Play, Stitcher and TuneIn Radio – or play it below! Then use this page to check out any links, notes, or photos that we referenced.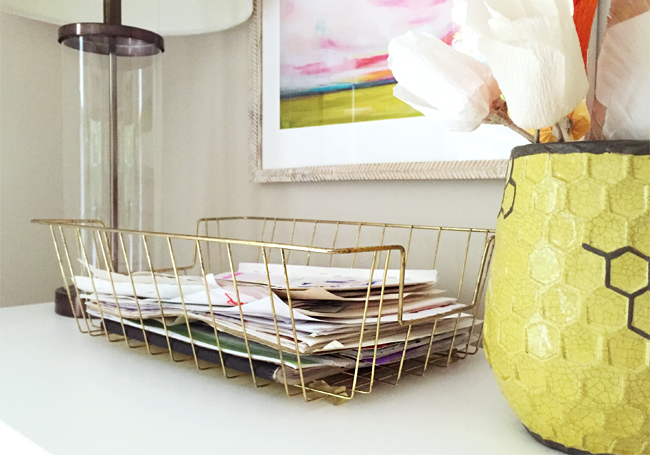 What's New
Above you can see the gold wire bin Sherry mentioned using to wrangle all the papers that get sent home from school, like artwork or completed worksheets. Here's a similar one for sale at Target, and if you have more than one school-aged kid, this option is awesomely stackable.
Here's the cordless electric lawn mower that I bought when our traditional gas mower died. And here's the other one I considered.
What's Not
Main Segment
We're Digging
Psst- Looking for something we've dug in a past episode, but don't remember which show notes to click into? Well, here's a master list of everything we've been digging from all past episodes.
*This page contains affiliate links