On this week's episode, we're talking about what you should do when a sentimental hand-me-down just doesn't fit in with the rest of your home? And if you try and try but just can't find a way to love it, do you keep it out of guilt and give it everlasting side eye or let it go and cry because you feel heartless? We're also sharing one of Sherry's house schemes that quickly unraveled, and I get real about those online "find your style" quizzes. Plus, we give an underrated kitchen accessory a moment in the spotlight, we find out what your home state smells like, and a famous "neighbor" drops us a line.
You can download this episode from iTunes, Google Play, Stitcher, and TuneIn Radio – or listen to it below! Then use this page to check out any links, notes, or photos that we referenced. Note: If you're reading in a feed reader, you might have to click through to the post to see the player.
What's New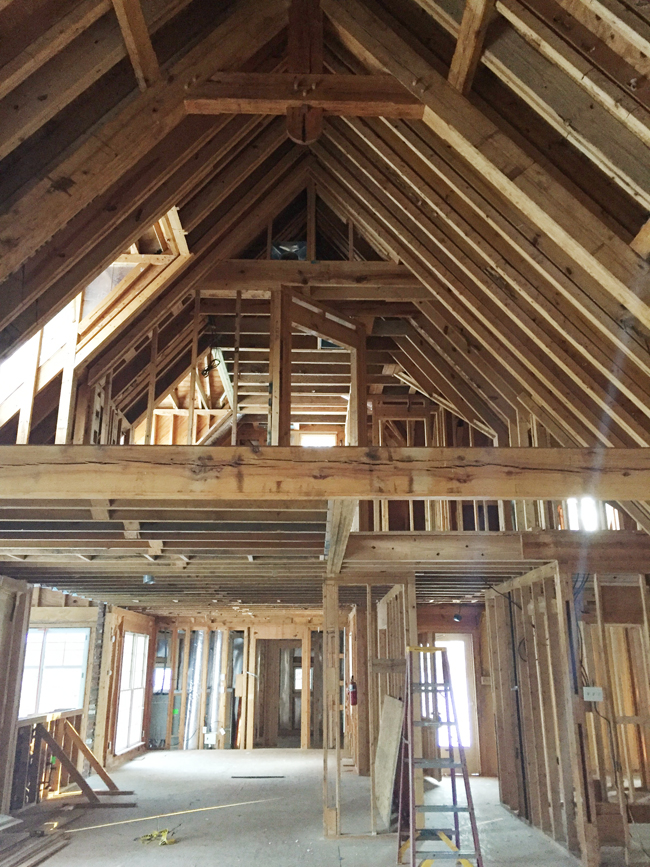 The pic above is one Sherry snapped at that house she toured. You can see the "stairs" there on the bottom right, which would block entry from the foyer if they were actually put there – and would close off the open kitchen/living room floor plan if they were moved to the left)
Here's the post from Emily Henderson that got us thinking a little deeper about design quizzes in general
So I browsed through all of our old posts about online design quizzes to check for active links and – guess what – NONE of them are around anymore. So you can still follow those links to see our recaps and such, but literally NOT A SINGLE ONE is still around (to be fair, the last time we dedicated an entire post to one was in 2011)
In an attempt to totally redeem myself, here are a couple of current options just for fun:

Emily Henderson's Home Style Quiz
Apartment Therapy's Ultimate Find Your Style Quiz
The Novogratz's Gratzi Design Quiz (must access via mobile)
A whole slew of quizzes from HGTV

Oh, and turns out Buzzfeed DOES have a "What type of bread are you" quiz. Apparently, I'm actually a banana bread.
What's Not
Here's where you can browse all of the Homesick Candles to see what your state smells like.
Listener Calls
Remember, you can always leave us a voicemail with your home design or DIY question at 571-4-YHLHAP (571-494-5427)
Below is the green buffet in our dining room that we referenced (which needed some paint touch-ups when we first got it)
Here's how we breathed life into a hand-me-down dresser from John's dad (which now lives in our master closet)
And again, there's a bit more on this in our second book, Lovable Livable Home (starting on page 29)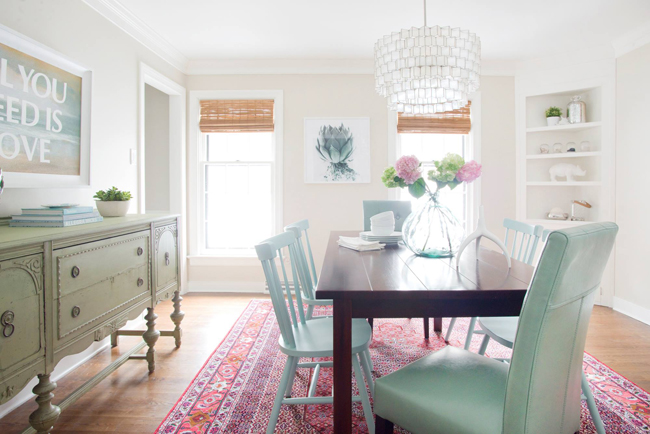 We're Digging

Psst- Looking for something we've dug in a past episode, but don't remember which show notes to click into? Well, here's a master list of everything we've been digging from all past episodes.

Check out the all of Delta Faucet's products and innovations at DeltaFaucet.com/YHL.
*This page contains affiliate links*