Welcome to the show notes for Episode #15 of Young House Love Has A Podcast. On this week's episode we're chatting about college students who are catching national attention with their extravagant dorm decor, and we're sharing where we fall in this debate (and open up about our own experiences with college housing). We also get some great design advice from HGTV's Vern Yip, and spill our first impressions of meeting Emily Henderson for the first time. We also nerd out over a smart home we visited, and learn a hard lesson about why rice is sometimes not your friend.
You can download this episode from iTunes, Google Play, Stitcher and TuneIn Radio – or listen to it below! Then use this page to check out any links, notes, or photos that we referenced.
What's New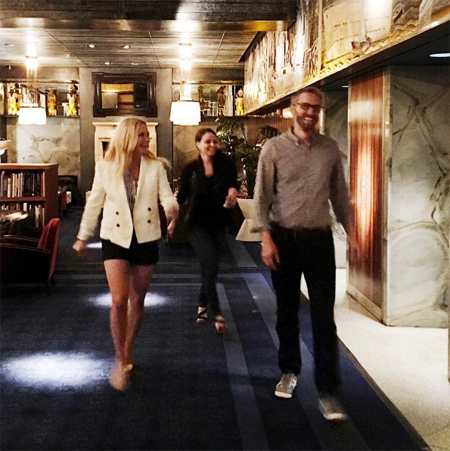 What's Not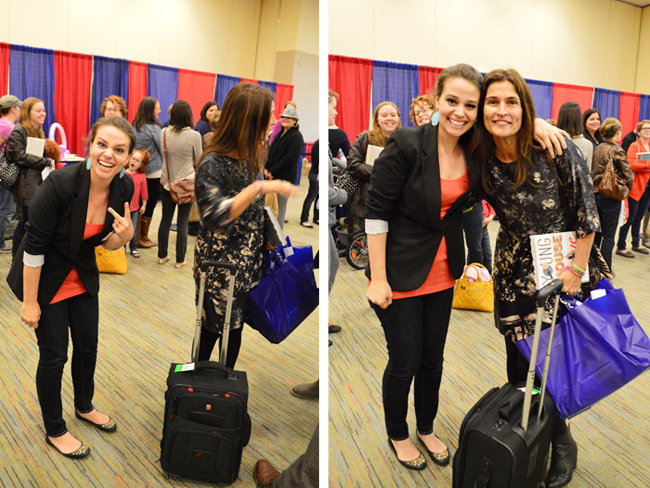 Vern Yip Voicemail
Fancy Dorm Rooms
You can check out the photo of Ole Miss that went viral thanks to this Buzzfeed article (and see more photos of it in this article from Cosmo).
You can see other examples of fancy dorm rooms in this round-up from New York Magazine.
And as promised, below you can see a photo of John's room in the house he lived in (the one that was a former kitchen). The only documentation we have of this is a weird "photo collage" made back in the day. You know, before panoramic picture-taking iPhones (and during his crush-on-Britney-Spears phase).
Sadly we can't find the picture of Sherry's denim blanketed & goldfish shower curtained dorm, but we'll add it here if we ever come across it.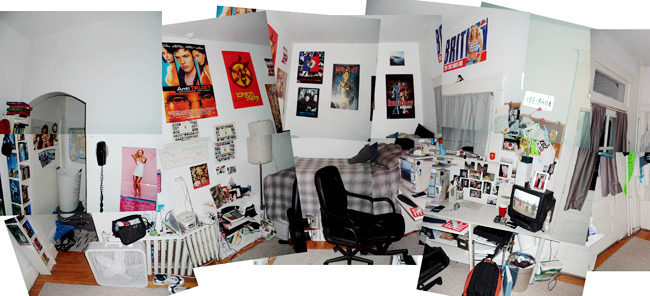 We're Digging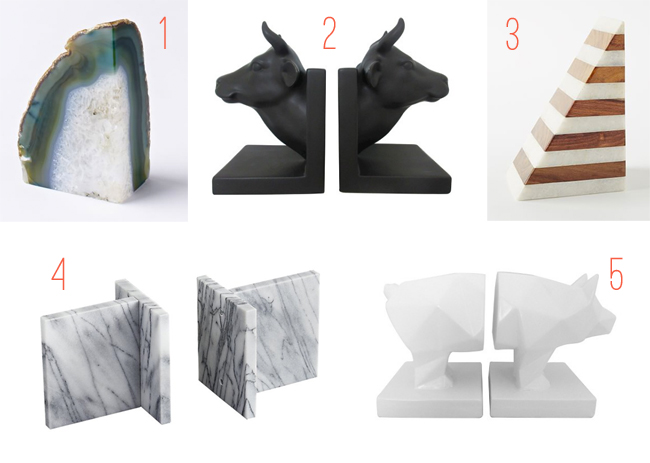 Here are some of the legit bookends Sherry's digging (or owning, in the case of a certain white ceramic animal-esque one): 1 | 2 | 3 | 4 | 5
And here are the basic metal ones we referenced too (which you could probably hide within the last book to stabilize everything, and then place a vase or other lighter object at the end just for decorative purposes).
Here's the Mary Roach book, Grunt, that John's in the midst of nerding out over. If you want to dive into others of hers, Stiff, Gulp, and Bonk are some of our other favorites.
Oh, and here's the "rice-splosion" that happened when the vase tipped over. #oops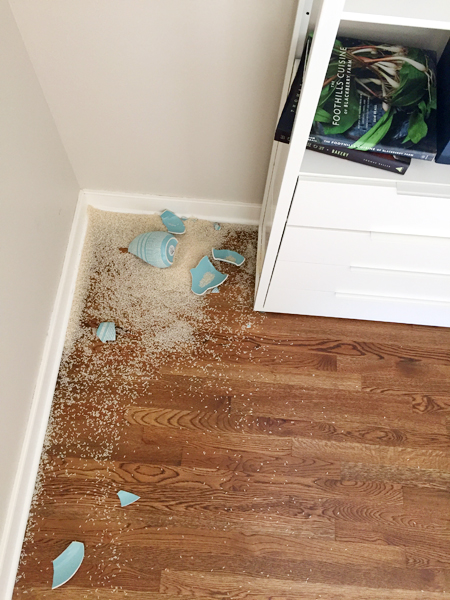 Psst- Looking for something we've dug in a past episode, but don't remember which show notes to click into? Well, here's a master list of everything we've been digging from all past episodes.
*This page contains affiliate links