We've got some serious moving in progress going on. We're not sure when we'll be able to check in again (heck, we're not even sure what time we're closing this afternoon- assuming it doesn't get bumped to Tuesday) but we'll stop in with more pics and info as soon as we can.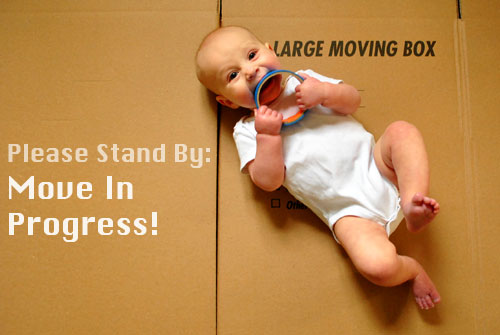 Until then cross your fingers that my ceramic animal menagerie makes it to the new house in one piece and that we actually get to move in this afternoon as planned. We do plan to post some empty house pics of our first home (we figure you guys need closure just as much as we do) and of course share pics and even a quick video tour of the new house all empty and Petersik-ready when we finally get a moment and have internet access again.
Let the adventure/chaos/tears/joy/excitement/insanity begin!
Psst- Check out Clara's weekly picture (also snapped on the packing box background) here.