We promised pics of the old house all vacant and ready for the new owners so here they are (brought to you thanks to sitting in a booth at Panera to get WiFi since we can't get that stuff hooked up at our new house until tomorrow). As for yesterday, we hoped to share more updates and info for you guys, but as anyone who has ever tried to coordinate a "domino" closing (when one person closes on your house, you wait for the funds to come through and attempt to close on a second house in the same day) knows, there's usually nothing easy about it. The buyers of our house had an unexpected delay, as did we, which resulted in us not actually getting to close yesterday (thank goodness we did this morning). But the previous owners of our new house were so kind to pass along the keys to us anyway (since they knew we had nowhere to go and a truck full of stuff). Love them. Oh and did we mention that we got a surprise snowstorm (which actually caused quite the adventure when it came to physically getting things from one house to another- more details on that later).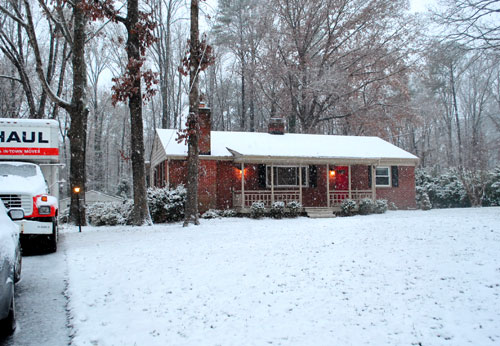 Long story short, after hours of unpacking and trying to settle the bean and the pooch we collapsed into bed our mattress on the floor at around 1am. And although we've never been more tired, we couldn't stop perma-smiling. There's nothing like the first night spent in your new house. And thankfully Clara and Burger appeared to feel the same way (so far they've been varsity adjusters to the whole thing). We'll have more details about moving day and some pics of the new house just as soon as we can get them together for ya (maybe this afternoon?). But for now, let's feast our eyes on the former Casa Petersik in its first-day-as-compared-to-last-day glory. First here's a look back at the old exterior to compare to our snow pic above: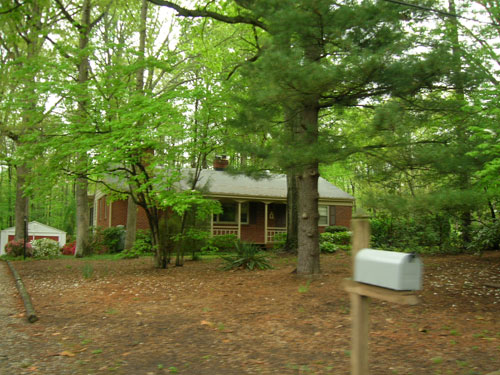 And here's what the living room looked like when we moved in: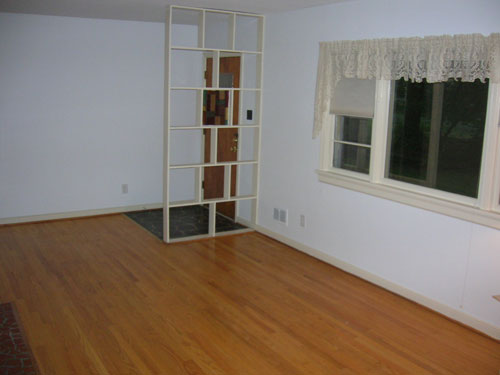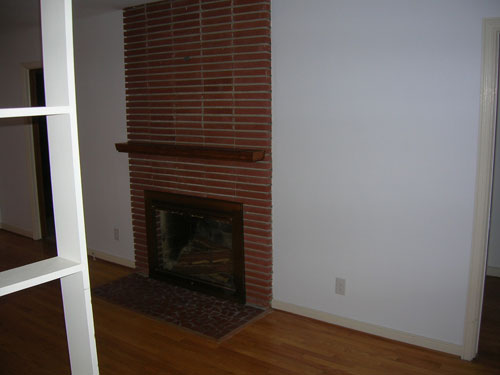 Here's what it looked like when we closed the door that final time: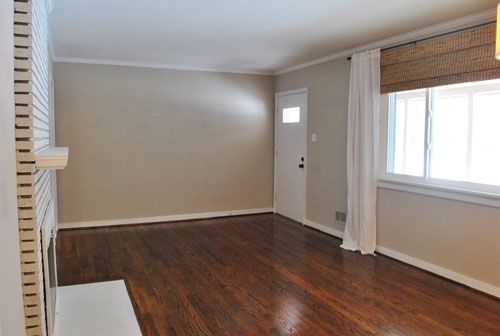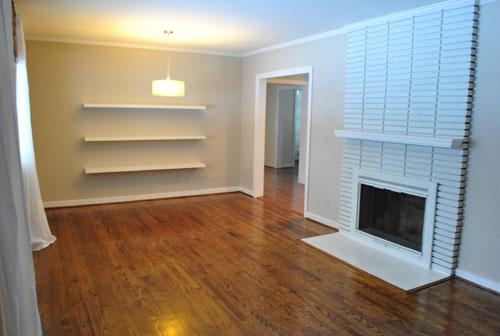 And here's the kitchen then: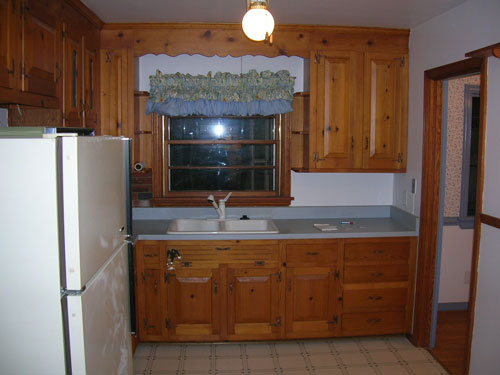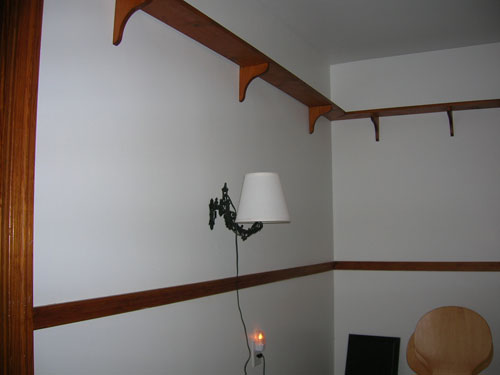 And now: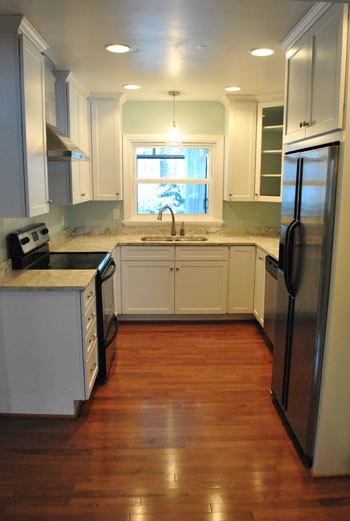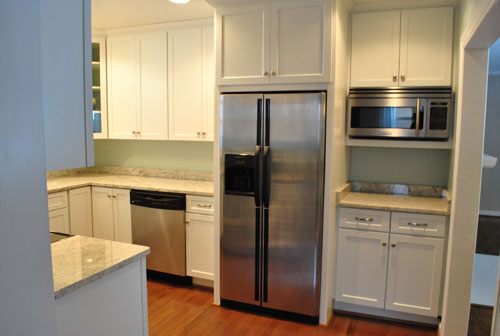 The den then: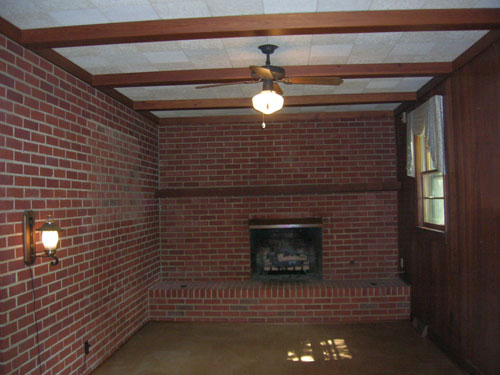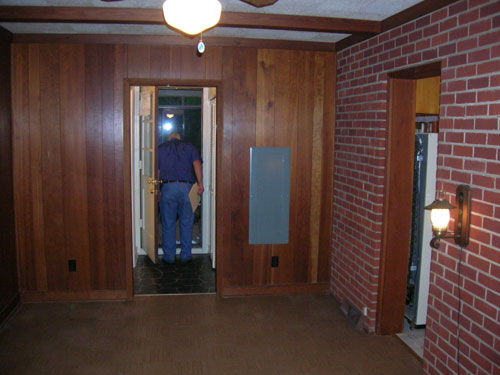 The den as we left it: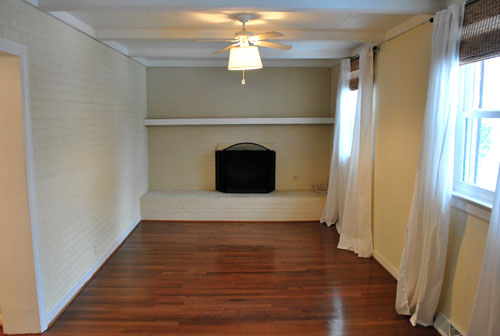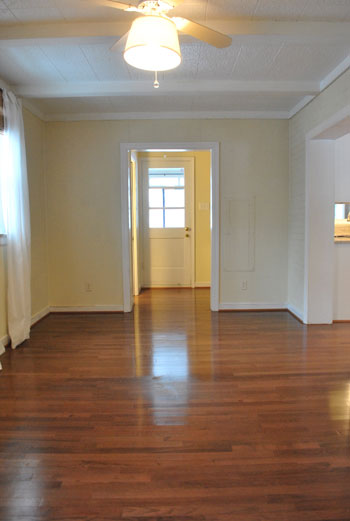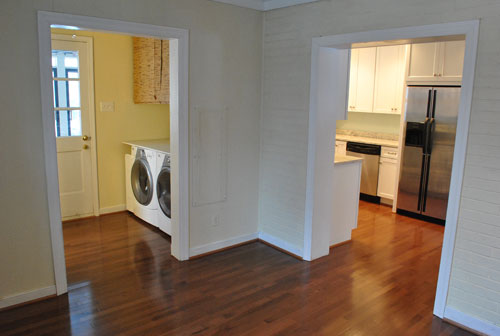 The master bedroom then: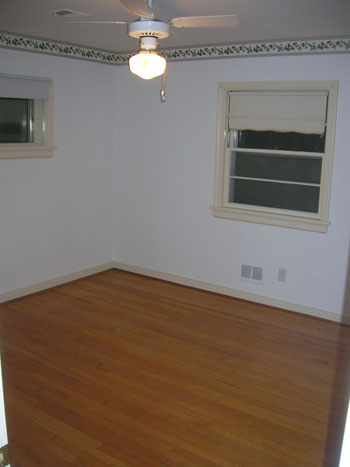 And the master bedroom now: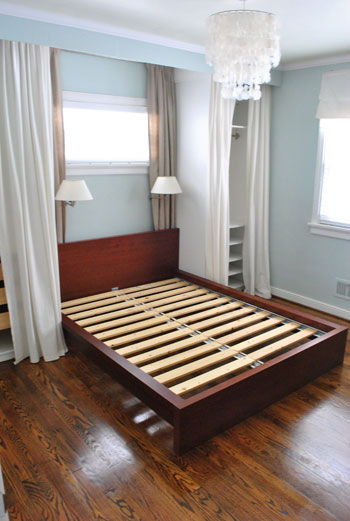 Here's the office/guest bedroom/playroom then: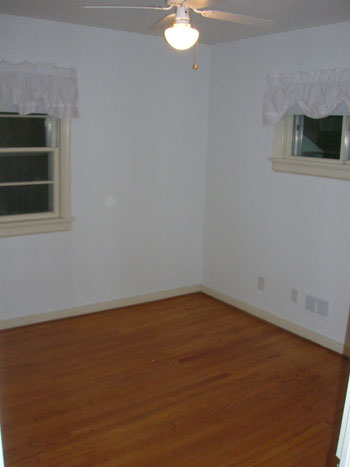 And that room now: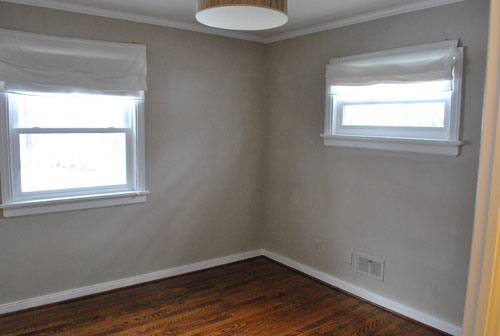 Here's the room that was a formal dining room when we moved in: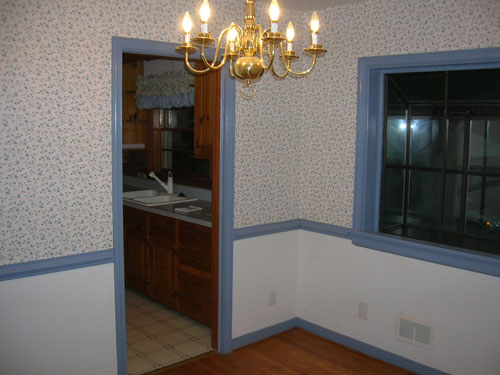 That we left as a nursery (after removing Clara's beloved light fixture and curtains- the only light/curtains that we just couldn't leave behind):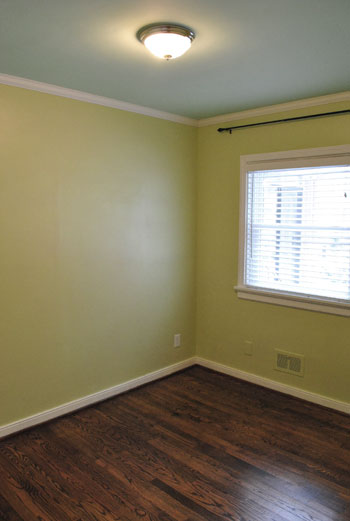 And here's the sunroom back when we moved in (sorry for the terrible angle- we had no idea we'd need a good before shot when we snapped it):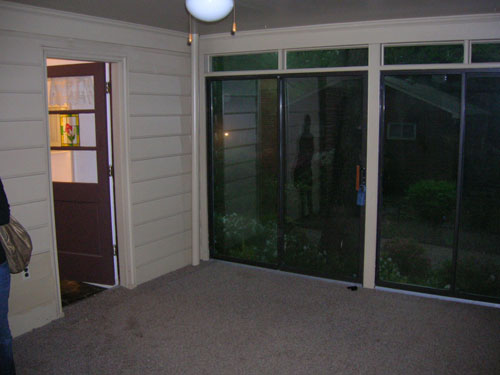 And here's the sunroom as we left it: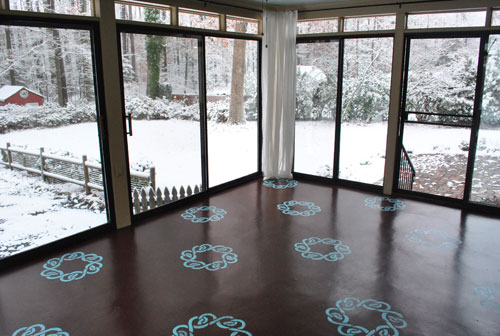 So although it was a little sad when that door closed (believe it or not, I didn't even cry!) it was amazingly wonderful to open a new door (both literally and figuratively) to our new house. And we couldn't be more excited to share that next chapter of our lives with you guys. More pics and details as soon as we can sling 'em your way!
Psst- Ack, and we have to change our header and the name of the House Tour tab (to "Old House"- and add a "New House" one full of befores). Here's hoping we find a moment to do that in the next few days…